with Award for Media Mix' Janik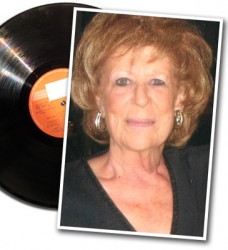 May the 7th, 2014
Each year a committee of women in radio call out nominations for the Rosalie Award, honouring women who have made their mark in radio broadcasting.
This prestigious award is named after Rosalie Trombley, music director of the Big 8 CKLW in Windsor from 1968 -1984. During that time she became known for picking the hits and creating music programming that appealed to a broad audience. In addition to a ratings success, Rosalie is credited with launching the careers of many performers including Elton John, Alice Cooper, The Guess Who, Gordon Lightfoot, Blood Sweat and Tears, Chicago, Aerosmith and Bob Seger. In fact, Bob Seger wrote a song about this inspirational woman, called "Rosalie".
This year the recipient is Liz Janik; she will be honoured at Canadian Music Weeks's Gala dinner on May 8th at Kool Haus. Soon to be a recipient, she was in fact an original pioneer in starting up this award many years ago.
She is currently President of Janik Media, a division of Media Mix Inc., and she's enjoyed a diverse and exciting career in all radio formats.
Janik achieved national recognition with the dramatic ratings success of KKDM (Des Moines, Iowa). In its first book, KKDM hit a 7.5 share of all listeners, becoming the top-rated Modern Rock station in North America in its very first 'book'..
She was nominated twice by readers of Billboard Magazine for the 'Modern Rock Consultant of the Year' award.
Prior to forming Janik Media, Janik was Senior Programming and Research Consultant for Joint Communications. Joint's clients spanned Canada, the U.S.A., Australia, Germany and England.
Throughout the legendary 'Spirit of Radio' days of CFNY-FM in Toronto, Janik was on air as a free-form music programmer.
On Tuesday evening, May 6th, an invitational only reception will gather past recipients, students, men and women in broadcasting to share in the celebration. Past recipients include Marilyn Denis of CTV, Jane Hawtin now Justice of the Peace Ontario, Denise Donlan, Erin Davis of CHFI and Ky Joseph of Evanov Radio.
The selection committee includes Nancy Brown Dacko, President of Direct Media Sales/a division of Target Broadcast, Val Myer, VP & GM of Bell Media, Lorie Russell, GM of Newcap Toronto, Sheila Walsh of Humber Radio Broadcasting, Lori Beckstead of Ryerson University, Carly Klassen of CBC Radio, Suzanne Carpenter, Julisa Ly of Corus Radio, Maureen Bulley – Creative Director of Rogers Radio.
Thanks to Nancy Brown Dacko for the information.
http://www.broadcastermagazine.com/news/rosalie-honours-top-women-in-radio-with-award-for-media-mix-janik/1003046404/x440rqvwWl07vvM2vx/?ref=enews_BM&utm_source=BM&utm_medium=email&utm_campaign=BM-EN05062014