It's a brthday for Kenny Rogers, Jackie DeShannon, newsman Harry Smith and Canadian Kim Cattrall, plus the late US sportscasters Chris Schenkel and Jack Buck.
Benny Goodman began the Swing Era with a national radio band remote from Hollywood; Fats Waller recorded his iconic 'Ain't Misbehavin'; Patsy Cline recorded her classic 'Crazy', Clint Eastwood was honored with his star on the Hollywood Walk of Fame; the sale of Victoria radio stations CKDA and CFMS was approved, and Johnny Cash was busy with what turned out to be his final recording session.
ALL the milestones for August 21st INSIDE.
Greg Simpson's feature presentation is Bill Durst, who will be gigging on Vancover Island Tomorrow (Friday August 22nd at the 'Rod and Gun' in Parksville, British Columbia
Thanks to the unrelenting state of unrest in Ferguson, Mo., CNN has been top dog in the key cable news demo for the last two days.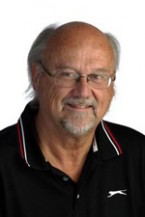 There hasn't been a review of the rules in our country in well over a decade.
Canadian Content rules haven't been adjusted in that time period as well. Not having an active Canadian Association of Broadcasters hasn't helped either.
And digital is 'here.'
Marty Forbes
Come Inside and Read More…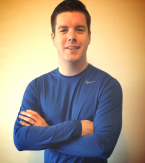 "His sportscasts aren't about "him", which is a refreshing change in today's marketplace."
Greg Douglas, aka Dr. Sport in comments Inside…
"Kelsey has exuded class on air"
Bernie Pascall

As Gary Russell said a long time ago, "When you're in radio, you think everybody listens to the radio." No they don't.
- Doc Harris in comments section Inside…

Ed Mason epitomizes what a newsman is.
- Primeau
Have you ever had a client flip out over an issue that you had no control over? ProSalesGuy Dave Warawa has More Inside…

A Vancouver Island man has been found guilty by the British Columbia Securities Commission of perpetrating a massive fraud, affecting hundreds of British Columbians, many of them seniors. David Michael Michaels testified that he used the C-FAX infomercials to draw the public to investment seminars,

An updated new edition of retired Washington Post TV critic Tom Shales' book about Saturday Night Live is due out next month. The Hollywood Reporter has published a lengthy article headed "'SNL' Political Secrets Revealed" which we are pleased to be able to link you to. INSIDE.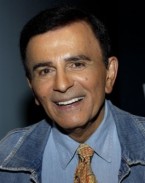 Relatives and friends of Casey Kasem are pleading with the Norwegian government to deny a request by the late DJ's wife to bury him in the capital of Oslo.
It's the birth date of broadcasters Al Roker and Connie Chung, singers Jim Reeves, John Hiatt, Demi Lovato and Robert Plant, as well as the outstanding radio actress Lurene Tuttle.
Abbotsford B.C. got its own radio station, Prince George B.C. got its own TV station, Detroit radio station WWR began operations, and the Dumont TV network debuted in New York City.
Deaths on Aug. 20 include comedienne Phyllis Diller, singer Ross Barbour (of the Four Freshmen), and jazz pianist Marian McPartland.
ALL the milestones for the date INSIDE.
Greg Simpson presents another round of Ray Charles
Come Inside and Listen…

Radio Station Jingles from across Canada, including, CKDA 1220 'Golden Sound Radio' in Victoria, CKWX, CJCA and many more from throughout the Great USA and around the world
come inside and enjoy…