It's the date of birth of broadcasters Dan Rather and Jane Pauley, singers Dale Evans and Ethel Waters, actors Michael Landon, Barbara Bel Geddes, Ken Wahl and John Candy, and rapper Vanilla Ice.
Vancouver's CHAN-TV (now Global) signed on for the first time; NBC televised 'Carmen' as the first opera ever aired 'in living color'; the 100th episode of 'The Odd Couple' was seen on ABC; and Alive Cooper hosted 'The Monstrous Munster Mash' marathon on superstation WGN.
Bing Crosby's 'White Xmas' began an 11 week run at #1; the Rolling Stones played Maple Leaf Gardens in Toronto; and Barry McGuire sang 'Eve of Destruction' on CBS-TV's Ed Sullivan Show.
ALL the milestones for Oct. 31st INSIDE.

Brian Coxford wins Bruce Hutchison Lifetime Achievement Award and long time radio broadcast journalist Allen Garr wins City Mike Award…

"Trailer Park Boys" actor Lucy DeCoutere has accused former CBC-Radio host Jian Ghomeshi of choking her "to the point she could not breathe" and slapping her "hard three times on the side of her head."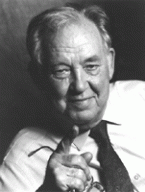 The Royal BC Museum in Victoria has been collecting provincial radio and television shows and now have a Youtube channel for some real classics, including this one…
Come Inside…

Roundhouse Radio has hired Tracey Friesen as Director of Programming at Vancouver's newest radio station, expected to go on the air Spring of 2015.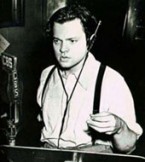 Happy birthday to Grace Slick, Henry Winkler, Kevin Pollak, Harry Hamlin, Glee's Matthew Morrison and Cash Cab's Ben Bailey.
It's the day CBS radio listeners were terrified by Orson Welles 'War of the Worlds'; the 100th episode of 'Cheers' was aired on NBC-TV, and 4 years later the same network broadcast the 100th episode of 'Matlock.'
Roy Orbison's 'Oh, Pretty Woman' became a Gold Record. and Frank Sinatra recorded 'My Way.'
Leaving us on Oct. 30th were Steve Allen, Robert Goulet, Pert Kelton, John Houseman, and Vancouver-born actor John Drainie.
ALL the milestones for this date INSIDE.
There are so many great bands working the blues circuit and earning good money just because they are great…
Come Inside, Watch and Listen…
Seattle-Tacoma: Movin' In The Right Diretion This is the tenth book of the year and HUBBARD Top 40/M KQMV (MOVIN) has been #1 in seven of them.  This was the fourth in a row, and the station had its highest share in over a year (6.3-6.8).  ENTERCOM Active Rock KISW was up for the third […]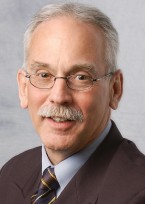 Don Shafer will be honoured for his achievements and longstanding career in broadcasting with the Allan Waters Broadcast Lifetime Achievement Award. The induction ceremony will take place during the Canadian Radio Music Awards luncheon being presented by Bell Media, on Friday, May 8, 2015 at the Sheraton Centre Toronto Hotel.
We have come to a realization.  For the past three years, our company has offered sales training and sales consulting services across British Columbia, Alberta and Saskatchewan.  We have worked with many clients, all in different business categories – agriculture, media, advertising and marketing, oil and gas supply, product distribution, manufacturing and hospitality.  Despite the […]

Ed Baxter spent more than 30-years at crosstown KGO Radio, where he was heard in both afternoons and mornings during his long tenure

Unlike a movie actor, a host plays the part of an average guy surrounded by people more famous than he is, and when a host has a sex scandal—as Bob Barker, David Letterman, Jimmy Savile and many others have had before Jian Ghomeshi—it feels almost like a pal is in trouble.