Dish customers lost Fox News Channel and Fox Business Network Saturday night, as talks between the network and satellite provider collapsed.

In keeping with my theme of Hangover Sunday", let's travel to Sweden for this one.
Come Inside and See More…

Happy Birthday to Kiefer Sutherland, Ray Romano, Phil Donahue, Jane Fonda, Samuel L. Jackson and Andy Dick.
Vancouver's CKST 1040 was sold to Grand Slam Radio, setting the stage for an all-aports format; the CRTC licensed a new Kelowna FM'er, CILK to Nick Frost; Wilf Ray (pictured) landed a morning slot on CKMO 1410, beginning an incredible 63-year career in local radio; David Crosby guest starred on ABC-TV's sitcom'Roseanne'; and Diana Ross sang with The Supremes one final time on CBS-TV's 'Ed Sullivan Show."
Signing out forever were actors Richard Long, William Lundigan, and Calgary's Rod Cameron.
ALL the milestones for Dec 21st INSIDE.

Judge Rules the Western District of Pennsylvania, used a deportation decision to probe the constitutionality of President Obama's executive order on amnesty, declaring it "unconstitutional."
Come Inside and Read More….

Many of us once or still think Facebook is our friend.
What would you think if your friend started storing pictures of you, and all the data you share with your friends? This is just for openers…
Come INside and Watch the Video

Clooney states that N. Korea hacked Sony? Somebody in Washington told him so:
Come Inside and Read More…

From where I sit On The Kowch, the internet is bridging the divide between AM and FM radio. That's because many younger listeners don't listen to traditional radio on the AM or FM band.
Come Inside and Read More…

On their website, Shaw explains the reasons for the hike as necessary to "support continued investment in building and supporting the Internet experience you need now and in the future." A Shaw spokesperson says most customers will see a hike of between $4 and $7 per month.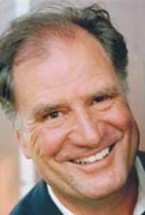 Joseph Planta's Commentary talks with CTV Vancouvers MIke McCardell about his life and his latest book…
Come Inside and Listen…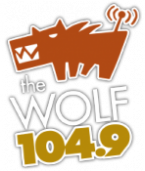 Puget Sound Radio's Latest Jobs feature has three radio jobs open and available in the prairie province
Come Inside and find out more…

Jamie has been with the Rogers station .. and its predecessors .. for 20 years now.

Jo-Ann Roberts, who has worked on and off for CBC Radio for 34 years with the last ten in Victoria, retired Friday as host of All Points West on CBC Radio One.

In the letter to CNN president Jeffrey Zucker, Cosby attorney Martin Singer said that CNN decided not to use an interview with Beverly Johnson's live-in boyfriend from 2006-2009, Mark Burk, because he didn't corroborate her story of being drugged by the "Cosby Show" star.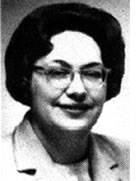 It's the birthdate of Jonah Hill, Uri Geller, Irene Dunne, John Hillerman, Pamela Austin, and (pictured) the late MP and Vancouver (later CBC) Open Liner Judy Lamarsh.
Radio Australia began shortwave transmission, identified by the cry of the Kookabura bird; Vancouver's CKWX was approved for an FM sister station, C-JAZ (it is now JACK FM at 96.9); Kelowna's CILK FM was approved for sale to Standard Radio (now Astral); and NBC-TV experimented with no announcers on a Jets-Dolphins football telecast. It was not considered a success.
Bowing out forever on Dec. 20th were Carl Sagan, Foster Brooks, Arnold Stang, Brittany Murphy, Steve Landesberg, and the first black anchor on a network (ABC) newscast, Max Robinson.
ALL the milestones for the date INSIDE.