Soon after Jeff Beck left the Yardbirds he formed a band under his own name and drafted ex-Steampacket singer Rod Stewart as his lead vocalist…
Come Inside, Listen and enjoy…

Victoria's former CJVI (AM900) changed from playing Top 40 music to the 'Jack FM' format, 'playing what we want' on 103.1 MHz.
Lionel Barrymore was conscripted to host CBS's 'Lux Radio Theatre' after star host/producer C.B. DeMille refused to join the performer's union.
The 'Glen Campbell Goodtime Hour' premiered on CBS-TV.
And the 'Crook & Chase' talk show debuted on cable TV's Nashville Network.
ALL the milestones for Jan. 29th INSIDE.

Owners of local stations have long argued the economic model for this service is badly broken. Advertising dollars alone, they say, are no longer sufficient to keep these stations profitable. The answer, they argue, is to allow owners of local channels to charge carriage fees to distributors.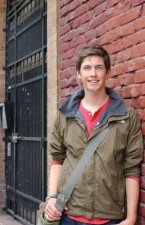 From Nait to Corus Edmonton, and now over to Rogers…
Come Inside and Read about Taylor's new gig…
Leo Kottke was a guitar player who emerged at the beginning of the 70s to great acclaim…
Come Inside and Enjoy….

The Whatcom County council announced that it was upholding a decision by the county hearing examiner to reject an application to build several radio transmission towers in Point Roberts, near the Tsawwassen border.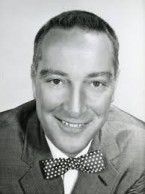 Garry Moore (pictured) was the MC as 'Beat the Band' debuted on NBC Radio.
The very first Emmy Awards were handed out in Los Angeles.
The zany 'Goon Show' ended its 9-year run on BBC Radio.
And 'Fantasy Island' began its 6-year-long Saturday night run on ABC-TV.
All the milestones for Jan. 28th INSIDE.
As we're leading up to our Puget Sound Radio ProSaleGuy Dave Warawa's FREE Webinar taking place right here on PSR next Wednesday February the 4th, at HIGH NOON!!!
Come Inside and Read More…

Multiple sources tell CANADALAND that Sun News Network (SNN), the Quebecor-owned cable news channel that launched in 2011, is on the verge of closing.

Steve Kowch ran two of Canada's largest newstalk radio stations in Montreal and Toronto for more than 14 years. He is the author of 99 Things You Wish You Knew Before Making It BIG In Media
Come Inside and Read More…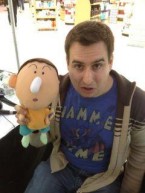 Ian Slipps off the Jack FM webpage
Victoria Morning Man Slipps has been fired!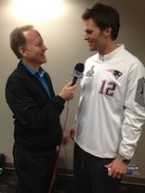 reporter Alex Stone stopped for a chat with two ATF officers as they and their bomb-sniffing dogs patrolled the streets
Come Inside and Read More…

"Pseudonymous commenters seemingly have limitless time to post inanities, vitriol, sexually explicit, mindless, vulgar and hurtful notes about people and things of which they have only cursory knowledge," the station wrote on its website.

Corus Entertainment today confirmed that the new reality series Hockey Wives will premiere March 18 on W. Some cast members had been announced previously, but now the full cast has been revealed.
Come INSIDE for the details.