It's the date Tempestt Bledsoe of The Cosby Show was born, along with rocksters Jerry Garcia and Tim Bachman, plus actors Arthur Hill and Henry Jones,
CKWX signed on in Vancouver from the Belmont Hotel, CKDA Victoria moved down the dial to 1280 Khz, Duncan's CKAY Radio became SUN-FM, Johnny Cash signed with Columbia Records, 'Good Times' aired its final episode on CBS-TV, and WMCA radio in New York City published its first record chart.
The Beatles' 'A Hard Days Night' was #1, the Rolling Stones played the London Palladium for the first time, and Roy Orbison recorded his future smash, 'Oh Pretty Woman.'
Details and ALL the milestones for Aug. 1st INSIDE.
In Greg Simpson's series…
The Wilson Brothers, who were the heart of The Gap Band, signed to a larger label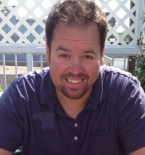 A big congrats to Darren Brown who is set to take over the PD role at CRUZ Edmonton, where he's currently APD/MD.

Paul Larsen and Clear Sky Radio are on a roll… CRTC approves another application

Steve Reynolds shares tips with RadioInk about successful morning radio shows
Read More Inside
The emergence of the 4 a.d. label in the 80s represented the production of music that had a sound outside the mainstream but, somehow, it became one of the most successful and influential labels of that decade…among the hits was this remake of a Tim Buckley song by This Mortal Coil which elevated it into […]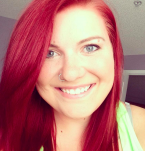 Congrats to Kelsey who announced the move on her Facebook page. "Pumped to say I have a new home on 104.9 Virgin Radio! When I got into radio, I made a list of goals I wanted to accomplish in my career, and I can now say I just crossed off the top goal on that […]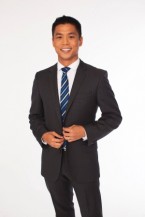 CBC Vancouver is making changes to its local TV newscast, announcing today that Andrew Chang, who recently left the anchor desk at CBC News Montreal, will become the anchor of the supper hour broadcasts, replacing longtime staple Gloria Macarenko.

Dave Warawa our ProSalesGuy talks about the Questions….

Clear Sky moves into British Columbia's Kootenays!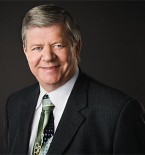 After 26 years at CKNW, Bill Good today announced his retirement

After 25 years at CKNW, Phillip Till is Retiring.

It's the date of birth for Dallas Cowboy's' owner Mark Cuban, actors Don Murray and Dean Cain, singer Gary Lewis and sportscaster Curt Gowdy.
'Jack Armstrong the All-American Boy' debuted on the radio, Leeza Gibbons debuted on TV's Entertainment Tonight, Vancouver's AM 600 debuted a new Standards format, CBC Newsworld debuted on Canadian cablesystems, anchor Chet Huntley reitred from NBC-TV, and Alanis Morissette started a Canadian tour in Vancouver.
Signing off for the last time were Mitch Miller, singers Jim Reeves and Anne Shelton, bandleader Enoch Light, and Bill Raisch, the one-armed man on TV's The Fugitive.
See all the July 31st milestones INSIDE.

War IS hell ! It is brutal; it is ugly; it takes the greatest toll on civilians; but, sometimes it IS necessary
Premier Christy Clark has publicly voiced her support for Israel in the war against Hamas in Gaza.