In choosing Trevor Noah, a 31-year-old of mixed-race parentage, Comedy Central is banking that following a tried-and-true formula will keep the program that is arguably the linchpin of its schedule top of mind among its core audience of young male viewers
few musicians in our lifetime have been as influential as Howlin' Wolf…he was a Chicago bluesman and along with Chuck Berry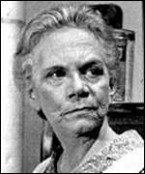 IT WAS MARCH 30th … when Bette Davis starred on the premiere of the anthology series 'Academy Award' on CBS Radio…
When the TV game show ' Jeopardy,' developed by Merv Griffin, began an 11 year daytime run on NBC…
When the final episode of "Police Woman" starring Angie Dickenson aired on NBC-TV…
and when the season-ending episode of CBS-TV's 'The Waltons' featured the return to the household of Grandma after a stroke that had left her (actress Ellen Corby, pictured) virtually speechless.
ALL the milestones for March 30th INSIDE.

"Police in Westminster are investigating an allegation of threats to kill," Metropolitan Police told CNN in a statement Sunday.

CTV Vancouver News Director Les Staff is organizing this years event coming up in Vancouver in a few weeks.
Come Inside and Register…

IT WAS MARCH 29th when Jack Benny appeared on radio for the first time, on newspaper columnist Ed Sullivan's interview show in New York City…
When the melodramatic radio serial 'Our Gal Sunday' debuted at 12:45 ET on CBS Radio, where it would remain for the next 22 years!…
When the great frequency switch of 1941 sent Vancouver's CKWX 950 to AM 980, CFCT 1450 Victoria became CJVI 1480, and Vancouver's CBR 1100 moved to AM 1130….
When the CBC first announced it would be removing all commercials from its radio stations…
and when Jack Paar (pictured) left his wildly-popular NBC-TV 'Tonight Show' after five years.
ALL the milestones for the date INSIDE.
"Radio has treated us well through the years," Jim Pattison Group owner Jim Pattison told Business in Vancouver.

Ian MacKinnon from SUN FM Kelowna is heading to Edmonton to join co-host Chelsea Bird as the new morning team on 104-9 Virgin Radio

"Where we're going with our local services is really prioritizing towards digital," said CBC News general manager Jennifer McGuire. "That's in recognition of where the audience is going – they're migrating to digital, as we know in the news business."

Go West Young Man…. Brendan left Central Canada for Alberta to start his radio career…
More Inside…

Legendary Vancouver Broadcaster Doc Harris takes time to talk and reflect back on his career and his thoughts on the Industry today…
Come Inside Listen and Enjoy….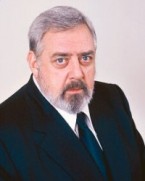 IT WAS MARCH 28th when one of Chicago's great radio stations, WGN 720 first took to the air…
When the New York Times classical music station WQXR banned singing commercials from its schedule…
When UK pirate radio station Radio Caroline began broadcasting from a ship off the British coast ….
And when New Westminster's Raymond Burr (pictured) starred in an NBC movie 'Ironside,' which became (after Perry Mason) his second longrunning TV series.
ALL the milestones for March 28th INSIDE.

Former Seattle Symphony cellist Joshua Roman and the classical station's new-music Web channel plan to increase the channel's presence with new repertoire and performances, as well a beefier profile on social media.
Most people who know this song know it through the cover version by Barbara Mandrell and assume it's about extra marital affairs when, truthfully, it's about something quite different from that…though the protagonist may be married, it's not about sneaking off somewhere with the neighbour's wife, but more about him sneaking off with the neighbour's […]