Through the first five weeks of the season, not one new show has been cancelled. By this time last year, three programs had already been axed.
I was fortunate enough once to see Buddy Rich in concert…every drummer I know acknowledges that if he isn't their favourite drummer, he's among their top three…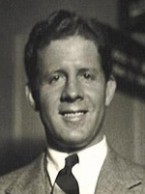 Happy Birthday to Kevin Kline, Bill Wyman, Santo Farina, F. Murray Abraham, Heather Rankin and Jerry Edmonton.
Radio's first big variety show 'The Fleischmann Hour' with RUDY VALLEE (pictured) debuted on NBC; CBC radio introduced it's long-running 'Cross Country Checkup; and 'Kojak' starring Telly Savalas debuted on CBS-TV.
Neil Sedaka recorded 'Calendar Girl, and Bob Dylan taped his iconic 'The Times They Are A-Changin'.'
And the genius behind 'Star Trek,' Gene Roddenberry passed away.
Details and ALL the Oct. 23rd milestones INSIDE.

Mark Forsythe will end 18 years as host of BC Almanac Dec 24th.
"When we start working with people, the first thing that freaks them out is when we start taking the sound out of everything–because most of it is meaningless. And if you hear meaningless sound, you tend to tune it out. One of the most important things with sound as experience design is silence, because silence […]

Grace will anchor the 4:00 p.m. and 9:00 p.m. news (on KONG-TV) starting tomorrow. She most recently was a M-F news anchor with WHDH-TV Boston.
Link Wray influenced Jeff Beck,Eric Clapton,Jimmy Page,Pete Townsend,Bob Dylan,Bruce Springsteen,Neil Young,Jerry Garcia,Roy Buchanan and 100′s of other Guitar Greats. John Lennon and Keith Moon were Big Fans of "The Rumble Man".
Come Inside Watch and Listen…
By Jeremy Baker October 21st, 2014 Doug Ford was supposed to be on the Edge Morning Show in Toronto. But parking. I feel you Doug…if only you knew the mayor and could get some action on downtown parking….if only. Fred was not impressed. *** Sonic 102.9′s Layne Mitchell is talking about being a […]
If you like THE PROSALESGUY BLOG, you will love my book SHUT UP! Stop Talking and Start Making Money. I'd like to put one in your hands free of charge. At the end of October, I will draw for a signed, personalized copy and send it to the lucky winner. Simply fill in the comments section and you're entered. Good Luck!
Come Inside and Read More and Leave Your comment to win a copy of Dave's first book…
This is not the same BBM….
The Meters were the house band on dozens of recordings out of the Crescent City, and various members went on to become the heart of Dr. John's band and The Neville Brothers
Come Inside, Watch and Listen…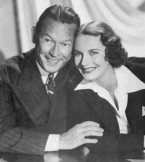 Happy Birthday to Weird AL Yankovic, Dwight Yoakam, Cat Deeley, Nancy Grace, and Vancouver's Ryan Reynolds. It's also the date of birth of the late Johnny Carson, CNN's John Holliman, and actor James Daly.
Comedian FRED ALLEN and his wife Portland (pictured) made their radio debut on CBS; Jonathan Winters became a TV star with his first special on NBC; and rocker Axl Rose gave his first live interview in years on ABC-TV's Jimmy Kimmel Live.
Vernon B.C.'s radio station CICF started broadcasting on 1050KHz; Allen Freed's All Star Rock 'n' Roll Show played Vancouver's Georgia Auditorium, tickets cost $2.50; and 12 year old 'Little' Stevie Wonder recorded his first Motown single.
Obits on Oct. 23rd include Al Jolson, country music's Maybelle Carter, NBC newswoman Jessica Savitch, CBS News boss William Leonard, and baritone Robert Merrill.
Details and ALL the milestones or the date INSIDE.

Peach City Community Radio is facing its biggest challenge yet, the day has been set for their hearing before the CRTC…
Come Inside and Read More…

Don and his wife Deirdra put Ranch up for sale
Come Inside and Read More…