It's Happy Birthday to Mark Harmon, Keanu Reeves, Salma Hayek, Terry Bradshaw and Jimmy Clanton.
Fiteen Minutes with Bing Crosby debuted on CBS radio, Andy Williams and The Bobettes performed on ABC-TV's American Bandstand, The CBS Evening News with Walter Cronkite expanded to 30 minutes, NBC-TV cancelled Star Trek, Vancouver's talk station CJOR became Classic Rock CHRX, Victoria's CJVI flipped to FM, replaced on AM by Camosun College's 'The Village 900,' Elvis Presley was in West Hollywood to record his second LP, while Hootie and the Blowfish made their TV debut on David Letterman's late night NBC show.
And Bob Denver of Gilligan's Island fame died.
ALL the milestones for Sept. 2nd will be found INSIDE.
If you're a parent of a teen aged daughter going through the usual adolescent angst, the best advice I can give you is to buy her a copy of Joni Mitchell's Blue album

New line-up sees Tyler Middleton move into mornings with Lynch…
More Inside…

The year was 1974 when Edmonton and the world welcomed ITV with syndicated shows such as SCTV. Come Inside for this glowing history…
When the Canadian Country Music Association Awards are held this weekend, not a single woman will be nominated in the show's big three categories.

After 6 years as Sun FM, Powell River has a new radio station…

It's the date of birth for Dr. Phil McGraw, Vancouverites Yvonne De Carlo and Jim Conrad, singers Conway Twitty and Gloria Estefan, plus Lily Tomlin and Jack Benny's Don Wilson.
CKNW signed on for the first time at 1230 KHz, Toronto's CFRB moved to its longterm home at 1010 KHz, both Edmonton and Vancouver got their third local TV stations, Art Linkletter began simulcasting his popular daytime radio show 'House Party' on CBS-TV, and both 'Gunsmoke' and 'I Dream of Jeannie' ended their lengthy TV runs.
Details of these and ALL the Sept. 1st milestones INSIDE.
Matt Frewer is a pretty well known actor (Intelligence on the CBC for example)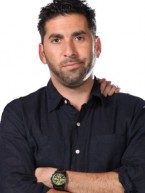 'Turn Up the Radio!' book will rock music lovers By Ben Fong-Torres, San Francisco Chronicle Sunday, August 31, 2014 Kevin Klein, the new morning host for Live 105. Photo: CBS Radio I ignored Harvey Kubernik'slatest book for a while, perhaps just because of its title: "Turn Up the Radio! Rock, Pop, and Roll in Los Angeles […]

It is a form of child abuse when ANY kid is denied going to school because his parents or guardians are fighting over custody
(Harvey Oberfeld)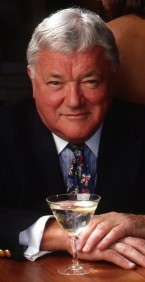 It's the birthdate of broadcasters Arthur Godfrey and Daniel Schorr, Richard Gere, Buddy Hackett, Alan Fotheringham (Photo on right) and Van Morrison.
The first news was aired on radio in the form of Detroit election returns on 8MK; 'Superman' began daily episodes on the Mutual network, the 'Great Gildersleeve' became the first spinoff series on radio (started on 'Fibber McGee & Molly'), Walter Cronkite became anchor of the CBS-TV Evening News, the sitcom 'Partridge Family' aired its final episode while 'Alice' aired for the first time on CBS-TV.
Leaving us Aug. 31st were journalists David Frost and Ike Pappas, UK entertainer Max Bygraves and US country music legend Jerry Reed.
Details, and ALL the milestones for the date INSIDE.