By Karen Bliss,  Toronto Reporter., Billboard.com | September 17, 2014 12:17 PM EDT  Jeff Healey performing in 1988.   Rob Verhorst/Redfern . The late Jeff Healey, the blind blues-rock singer who played guitar on his lap, and The Band, which featured Canadians Robbie Robertson, Rick Danko, Garth Hudson and Richard Manuel, as well as American Levon Helm, are […]

EXCLUSIVE: Crossfire Begins Dumping Staff by Betsy Rothstein, DailyCaller.com 1:17 PM 09/16/2014 Is CNN new "Crossfire" leaving us so soon? "My sources say Crossfire is toast," a TV industry insider told The Mirror. A publicist from CNN describes it like this: "The program is on extended hiatus." Most importantly, sources say staffers from "Crossfire" are being absorbed […]

It's the date of birth for John Ritter, Kyle Chandler, Jerry Colonna, Hank Williams, Bill Black and Anne Bancroft.
ABC debuted the TV series 'Home Improvement', 'Spin City', 'The Fugitive' and 'Battestar Gallactica'; CBS premieres included 'M*A*S*H', 'Bewitched', 'Hogan's Heroes' and 'The Smothers Brothers Show'; while NBC-TV showcased the first episodes of 'MacMillan & Wife', 'The Perry Como Show', and 'Car 54 Where Are You'.
CIVT became Vancouver's new station carried on cable channel 9; Pat Boone's Ain't That a Shame was #1; Frank Sinatra waxed his final sides for Mitch Miller and Columbia records, while Tennessee Ernie Ford taped his signature hit, 'Sixteen Tons' for the Capitol label.
ALL the milestones for Sept. 17th will be found INSIDE.
Laura Nyro is one of the most unique and innovative songwriters of all time…
Come Inside to Watch and Listen for More….

Relived of duties from Vista Radio Kevin Einarson, Doug Zackodnick and Gord Gauvin

In their advertising promotion Global now claims THREE TIMES the number of viewers of their closest competitor (CTV). But what they DON'T tell you is that they USED to regularly draw FIVE AND EVEN SIX TIMES their closest rival
The National Labor Relations Board has ordered CNN to rehire 100 workers and compensate 200 others for a labor dispute that originated in 2003.

The CRTC released the Public Hearing date to review the application to bring Ponoka it first and only FM Radio station

The Commission approves an application by Blackgold Broadcasting Inc. for a broadcasting license to operate an English-language commercial FM radio station to serve Spruce Grove and Stony Plain.
Come Inside and Read More…

Tencer a sport fanatic once hosted a nightly sports show for 630 CHED before entering the fray of commercial talk radio
Read More Inside…
September 16, 2014 at 5:50 AM (PT courtesy AllAccess.com CLEAR CHANNEL has become iHEARTMEDIA, "reflecting the company¹s success in becoming a one-of-a-kind multi-platform media company with unparalleled reach and impact," writes the company. The newly named company includes a wide range of advertising-supported, consumer-focused media businesses, including 859 radio stations in over 150 markets; iHEARTMEDIA […]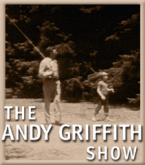 It's the date that gave us Amy Poehler, Jennifer Tilly, Ed Begley Jr., Lawrence Dobkin. Allen Funt, B.B. King and Maverick's Jack Kelly.
Starting their TV runs this day were 'Miami Vice', 'Frasier', and 'The Dean Martin Show' on NBC; 'Shindig' and 'The Outer Limits' on ABC,
and 'Wiseguy' and 'The Bob Newhart Show' on CBS.
Canadian-born Jenny Jones began a syndicated talk show that lasted 12 years. and the CBC started 'The Fifth Estate' which has so far run for nearly 40 years.
Enrocio Caruso recorded for the final time, and Tommy Dorsey waxed his swing classic 'Boogie Woogie.'
Taking their final bows Sept. 16th were Mary Travers, James Gregory, Sheb Wooley, Jack Dodson of 'The Andy Griffith Show,' and radio quizmaster Roy Ward Dickson, who died in retirement in Victoria.
Find ALL the dates and milestones INSIDE.
The Alan Parsons Project was, for the time, the state of the art in studio rock
Come Inside for More…