Paige Neinaber is the VP for CPR Promotions, a marketing consultation firm. He consults over 350 stations across the U.S. and Canada. While radio is working through challenges like 40% less cume than a decade ago, and more audio options than ever before, Paige tells us that promotions are alive and well. He looks back at the successful promtions from radio's past that still work today. He believes we can see that again and that all we need is to get creative and bring the fun back into radio.
Do you want to win "a grand in your hand" or a lifetime supply of tacos? Creativity is the key to success!
Have a listen to his podcast called, Three Radio Promotions In Three Minutes – and do it every week!
A transcription of this episode can be found here.
Thanks to the following organizations for supporting the show:
Blurve: A great way to help you prep your Show.
Megatrax – Licensed Music for your radio station or podcast production company.
…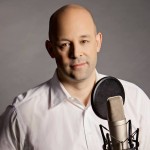 Matt Cundill works with radio groups on digital strategies and talent coaching. He recently started the Sound Off Podcast: The Podcast about Broadcast"
E-mail Matt: [email protected]
Twitter: @mattcundill
" The Sound Off Podcast is committed to helping broadcasters find their way through the digital revolution. "