by Dave Charles
Courtesy of FYI
November 6th, 2023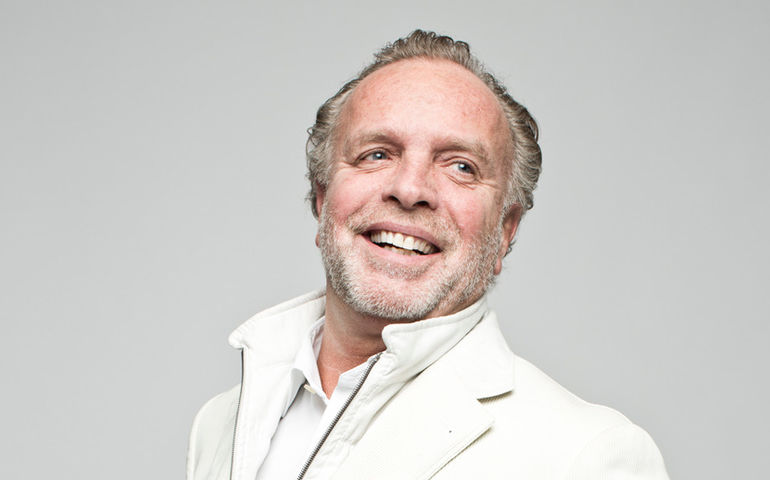 By any standard, Montreal-born and raised Rob Braide has had a remarkable career in broadcasting and has excelled in every position he has held. Now retired and commuting between his home in the Laurentians and a condo in Montreal, he continues to live a richly rewarding life. He's an avid skier, loves fast cars, is a gourmet cook, a gardener and knows his jazz. He has consulted, and he is consulted and has served as a long-term board member for the  National Music Centre in Calgary. What follows grazes on some of the remarkable experiences he has had in broadcasting over the years and some remarkable people he has worked with. There are also stories about ghosts, swamis, and the FLQ.
DC: Rob, you had the unusual experience of spending your entire career in your hometown but still made some major professional transitions during those 40 or so years. Would you give us a brief rundown of that ride?
RB: Shure. After a bit less than a decade working for Geoff Stirling at CHOM, CHUM Radio bought CKGM and CHOM, and I found myself reporting to the CHUM mothership. They were pretty much hands-off and just asked me to get the 25-54 numbers up. Then along came Standard Broadcasting that bought Conrad Black's radio group, which included Montréal's CJAD and, at the time, Fm 96. Gary Slaight and I were pals and shared a strong mutual respect, so he called me up and asked me to come down the street as GM of those two stations. The move was made, and we changed Fm 96 to Mix 96, applying the same logic that Gary had to Mix 99.9 in Toronto. A few years later, Gary and Jim Waters made a deal to buy CHOM, and we moved the station into the same building as CJAD AM and Mix 96. Lots of success all around. I loved working for Gary; it was the highlight of my career, and I still call him one of my dearest friends.
Read More HERE