ON THIS DAY in 1899
actor William Gillette starred in Sherlock Holmes at the production's debut in New York City.  31 years later Gillette would be razor sharp introducing Holmes on the radio. (Bad pun intended!)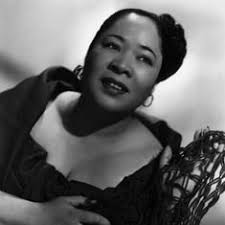 On this day in 1901, singer/actress Juanita Hall was born in Keyport NJ.  Best remembered as Bloody Mary in "South Pacific" on Broadway (Tony Award) & the movies, she was a regular on the 1948 TV show Capt Billy's Mississippi Music Hall.  She died February 28 1968 at age 66, a victim of diabetes.
On this day in 1916, choral/orchestra leader Ray Conniff was born.  His big hits on Columbia included Somewhere My Love (Dr. Zhivago) and S'wonderful.  He died Oct 12, 2002 at 85, following a stroke.
.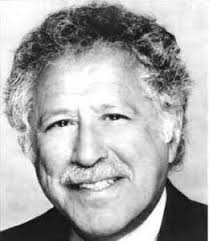 On this day in 1928, orchestra leader Peter Matz was born in Pittsburgh. He was musical director for the Carol Burnett Show for 6 years; also Hullabaloo, plus half-a-dozen film series.  Peter succumbed to lung cancer at age 73 Aug. 9, 2002.
.
On this day in 1933, a Windsor Ont. radio station CKOK and London's CJGC were merged to create CKLW. The call letters stood for "London-Windsor".   CKLW ("The Big 8") became one of the most influential powerhouses of early rock radio, breaking national hits and dominating Detroit ratings for years in the late 1960's and early '70's.
On this day in 1935, inventor and radio innovator Edwin H. Armstrong presented a paper to the New York section of the Institute of Radio Engineers. It proclaimed the advantages of the Frequency Modulation type of broadcasting over Amplitude Modulation (AM), following his 18 month field test of the new technology.  But he failed to convince the Radio Corporation of America to espouse FM.  RCA instead was focussed on developing television.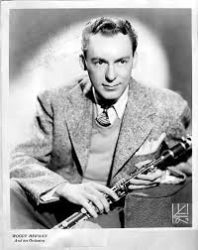 This day in 1936 was the day that big band icon Woody Herman played in his first recording session. He waxed Wintertime Dreams (Decca disc #1056).
Also on this day in 1936, RCA displayed a 343-line TV system for the press as part of NBC's tenth anniversary celebration.  (As of 1940, the NTSC line minimum was standardized at 525. )
On this day in 1939, the first commercial TV station in the US, General Electric's WGY-TV Schenectady, NY, began service.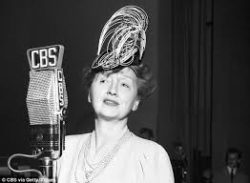 Also in 1939,  Hollywood gossip columnist Hedda Hopper began a 3-year three-times-per-week quarter hour of entertainment news on CBS radio, sponsored by Sunkist Fruits.  She would soon become a strong #2 diva of the genre behind Louella Parsons, who was not nearly as polished a broadcast performer.
.
On this day in 1945, the HUAC (House Un-American Activities Committee) began an investigation of 7 radio commentators. The committee considered its duty to purge any influences of communism from America.
On this day in 1947, "Meet the Press" 
debuted on NBC TV, and it is still running, making it the longest running TV show in U.S. broadcast history.  It started as a Mutual radio show in 1945.
Also in 1947, singer Hank Williams recorded his soon-to-be second Top 20 single on the country charts, "Honky Tonkin'.'"  (His first, the previous year, was "Move It On Over.")
On this day in 1948, the No. 1 Billboard Pop Hit was "Buttons and Bows" by Dinah Shore.
On this day in 1953, in the UK, after religious groups protested the lyrics, both Frankie Laine's "Answer Me" (where the singer demands the Lord tell him what happened to his girl) and Lee Lawrence's "Crying In The Chapel" were banned from BBC Radio.
On this day in 1954, "This Ole House" by Rosemary Clooney topped the charts and stayed there for 3 weeks.
.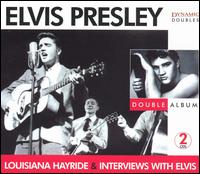 Also in 1954…Elvis Presley signed a one year contract with the "Louisiana Hayride," the Saturday night radio show originating at KWKH, Shreveport, Louisiana.
On this day in 1955, for the first time a feature film debuted on TV before being shown in theatres.  US viewers coast to coast watched Rex Harrison and Margaret Leighton star in "The Constant Husband" on NBC TV.
On this day in 1957, "The Lucy-Desi Comedy Hour" 
premiered on CBS. During this series, the couple agreed to divorce.
On this day in 1958 in Hollywood, Connie Francis recorded "My Happiness," the second of her 16 Top Ten hits on the MGM label.
On this day in 1961, the song "Big Bad John" by Jimmy Dean topped the charts and stayed there for 5 weeks.
On this day in 1964, during their first promotional visit to the UK, The Beach Boys appeared live on ITV's 'Ready Steady Go!'
On this day in 1965, the Rolling Stones, Strangeloves, Jackie Wilson and Fontella Bass appeared on the ABC TV prime time music showcase "Shindig!"  That same day the Stones' "Get Off My Cloud" topped the charts, knocking The Beatles' "Yesterday" down to third place.
On this day in 1966, for the first time a network's entire lineup was televised in color (NBC).
On this day in 1967, Phil Donahue began a TV talk show in Dayton, Ohio. In 1970 it went national. In 1974 the show moved to Chicago, in 1985 to New York, and continued in syndication until 1996.
Also in 1967, working at the Abbey Road studio in London, The Beatles mixed four songs, 'Hello Goodbye', 'Your Mother Should Know', 'Magical Mystery Tour' and 'I Am the Walrus'.
Still in 1967, in Nashville, Bob Dylan taped "All Along The Watchtower" and "John Wesley Harding" for Columbia Records.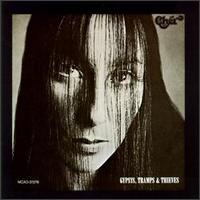 On this day in 1971, Cher started a two week run at No.1 on the US singles chart with 'Gypsys, Tramps and Thieves', the singer's first solo No.1 following the breakup of Sonny & Cher.
Also in 1971, the soundtrack to 'Shaft' by Isaac Hayes went to No.1 on the US album chart.
.
On this day in 1972, while on a tour of England, the drummer for the "New York Dolls" Billy Murcia choked to death at age 21, after overdosing on a mixture of drugs and alcohol.
On this day in 1973, singer Gram Parsons' manager, Phil Kaufman, was fined 300 dollars for stealing Parsons' body from the Los Angeles International Airport. The body was cremated instead of being sent to Parsons' funeral in Louisiana. Kaufman claimed that it was Parsons' wish to be cremated.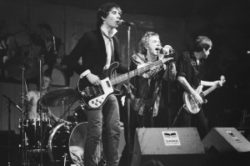 On this day in 1975, the Sex Pistols made their performance debut at St. Martin's School of Art in London. Ten minutes into the gig, the school's social programmer pulled the plug on the band's amplifiers.
On this day in 1976, The Steve Miller Band went to No.1 on the US singles chart with 'Rock 'n' Me', the group's second chart topper.
On this day in 1978, actress Flora Campbell died of cancer at age 67.  She was featured in the TV series Faraway Hill, Date With Judy, Love is a Many Splendored Thing, and Love of Life.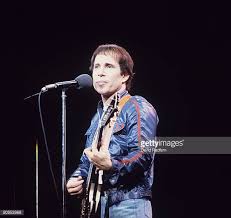 On this day in 1979, Paul Simon opened his tour of the UK at London's Hammersmith Odeon, where he offered to buy a drink for each person in the audience. The gesture cost him the equivalent of about $2,000.
On this day in 1980, the three remaining members of Led Zeppelin and their manager, met in the wake of the alcohol-related death of their drummer, John Bonham, and decided the group would disband.
On this day in 1982, the song "Up Where We Belong" by Joe Cocker & Jennifer Warnes, from the film 'An Officer And A Gentleman', topped the charts and stayed there for 3 weeks.
On this day in 1983, ABC televised part one of the miniseries "Princess Daisy", in which Ringo Starr portrayed a gay fashion designer.  It was one of his last acting roles.
On this day in 1985, actor Joel Crothers died of a heart attack at age 44. (Other sources blame cancer, or AIDS.)  He had many prime time guest roles, but was best known for a stint on ABC's Dark Shadows & a raft of other daytime soaps … Secret Storm, Another World, Edge of Night, Somerset, and Santa Barbara.
On this day in 1986, the No. 1 Billboard Pop Hit was "Amanda" by Boston. The song was from the album "Third Stage," which was eight years in the making.
Also in 1986, R.E.M. played the first of two nights at Madison Square Gardens' Felt Forum in New York City, supported by The Feelies.
Still on this day in 1986, New York's WOR-TV paid $182,000 per episode of The Cosby Show — for the fall, 1988 season. The price was a record offering for a syndicated show. It beat the previous mark of $80,000 per show (for Cheers).
On this day in 1988, Ringo Starr and his wife, Barbara Bach, announced they were seeking treatment for alcoholism.
On this day in 1989, novelty record producer Richard Dorian "Dickie" Goodman (Mr. Jaws, Ben Craxy, The Touchables, The Flying Saucer Parts 1 & 2) died from a self-inflicted gunshot wound at age 55. With partner Bill Buchanan, he was considered one of the earliest proponents of sampling or the "break-in" style of comedy recording.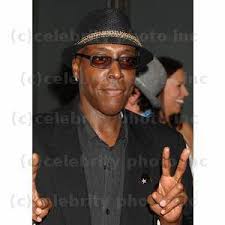 On this day in 1990, comic/TV personality Arsenio Hall was honored with his own star on Hollywood's Walk of Fame.
On this day in 1993, Pearl Jam's smash album Vs. rose to #1 in the U.S. where it remained for five weeks.
Also in 1993, Meat Loaf started a five week run at No.1 on the US singles chart with 'I'd' Do Anything For Love (But I Won't Do That).'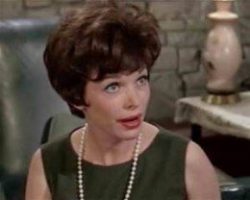 On this day in 1995, actress Aneta Corsaut, who played Andy's love interest Helen Crump on the Andy Griffith Show, died of cancer at age 62.
On this day in 1998, NSYNC won the Best Dance video and Best New Artist clip for 'I Want You Back' at the 1998 Billboard awards.
.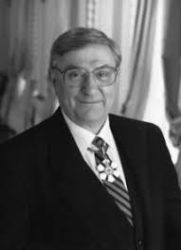 Also this day in 1998, Romeo Leblanc handed out the Governor-General's Performing Arts Awards at Rideau Hall. Winners included the CBC comedy team Royal Canadian Air Farce, singer Bruce Cockburn, tenor Jon Vickers, and film producer Rock Demers.
Yet one more item for this day in 1998: jazz producer Sumner "Sonny" Lester sued EMI, Capitol, and Blue Note Records, Blue Note CEO Bruce Lundvall, reissue firm Mosaic Records, and Mosaic principals Michael Cuscuna and Charlie Lourie, claiming that the labels reissued recordings allegedly held exclusively by Lester without authorization. The recordings in question included sessions by Jimmy McGriff, Junior Parker, Jeremy Steig, Chick Corea, Thad Jones & Mel Lewis, and Dizzy Gillespie.
On this day in 1999, former Sex Pistols and Public Image Ltd. frontmanJohnny Lydon, better known as Johnny Rotten, debuted an online radio show at http://www.eyada.com. The show, dubbed "Rotten Radio," was taped in Lydon's living room in Los Angeles and webcast every Saturday.
On this day in 2001, the TV action show "24" starring Canadian Kiefer Sutherland, aired for the first time on FOX.
Also this day in 2001, Britney Spears' third album "Britney" was released.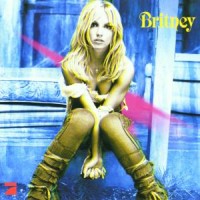 On this day in 2003, winners at this years MTV awards included Christina Aguilera for Best female, Coldplay won Best group, Justin Timberlakewon Best album for 'Justified', The Panjabi MC won best dance act. Best R&B act went to Beyonce. Eminem won the best hip-hop act award for the fifth year running. An estimated one billion people in 28 countries watched the show, which was held in Edinburgh, Scotland for the first time.
On this day in 2004, an on-line Heavy Metal auction featuring items from Metallica, Ozzy Osbourne, KISS and Van Halen was held at the Hard Rock Cafe in midtown Manhattan. Included were stage outfits from KISS and Eddie Van Halen, the original album cover artwork from Metallica`s "Master Of Puppets," the 1989 MTV Music Award given to Guns N` Roses, and a bass played by the late Cliff Burton (Metallica).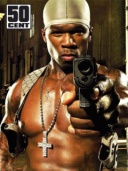 On this day in 2005, Clear Channel agreed to remove posters with 50 Cent holding a gun in one hand and a microphone in the other in the Los Angeles area after a rally was held in protest. The company also agreed to remove 21 posters in Philadelphia. The posters were plugging the rapper's forthcoming film 'Get Rich or Die Tryin.'
.
Also in 2005, Madonna scored her 36th Top Ten single with 'Hung Up', equaling Elvis Presley's  record for the most Top Ten singles. 'Hung Up' was also Madonna's 47th Top Forty single, which stands as the most for any female singer.
On this day in 2006, UK singer Marianne Faithfull announced that she had beaten the breast cancer which had threatened her life.
Also in 2006, singer Jon Bon Jovi and guitarist Richie Sambora teamed up with Country act Sugarland to perform live on a special episode of ABC's Good Morning America in Nashville, on the same day as the Country Music Association (CMA) awards.
On this day in 2007, country singing star Hank Thompson died of lung cancer at age 82. He had 29 songs in the country top ten including A Six Pack to Go and The Wild Side of Life, Waiting in the Lobby of Your Heart, Rub-A-Dub-Dub and Oklahoma Hills.
On this day in 2008, in his hometown of Liverpool, Paul McCartney was presented with the Ultimate Legend Award at the MTV Europe Music Awards.
Also this day in 2008, Linkin Park's "Leave Out All The Rest" was prominently featured on the weekly episode of CBS TV's CSI: Crime Scene Investigation.
On this day in 2009, at a hospital in Nashville rock pioneer Little Richard received a new artificial hip, just one month short of his 77th birthday.
On this day in 2011, TV comedy writer/producer/director Hal Kanter died at age 92.  As well as writing material for George Gobel, Bob  Hope, Bing Crosby and Jerry Lewis, among others, Kanter was a longtime writer for the Academy Awards broadcasts beginning in 1991.  In 1968 he created the first sitcom with a black female lead, "Julia" starring Diahann Carroll.
On this day in 2012, radio & TV stations gave blanket wall-to-wall coverage as Barack Obama won re-election for a second term as president of the United States.
.
On this day in 2013, Van Halen appeared on the animated TV show South Park. The group attended a meeting in Jerusalem of the world's major religions and brought them together with a performance of "Ain't Talkin' 'Bout Love."
Also in 2013, Bruce Springsteen and Roger Waters (of Pink Floyd) performed at the 7th annual Stand Up For Heroes benefit in New York. Organized by the Bob Woodruff Foundation, the event raises funds for injured service members, veterans and their families.
On this day in 2014, 82-year old actor Dabney Coleman was on hand to help unveil his brand new star on the Hollywood Walk of Fame. He headlined two 1980's TV series Buffalo Bill and The Slap Maxwell Story, and was featured in several more, including The Guardian, Madman of the People, Recess, Courting Alex, Drexell's Class and Boardwalk Empire.
On this day in 2015, a once-lost 1962 guitar belonging to John Lennon was auctioned for $2.4 million in Beverly Hills to an anonymous buyer. The jumbo J-160E Gibson Acoustic guitar, purchased by Lennon in Liverpool, was stolen in '63 during The Beatles' Finsbury Park Christmas Show. It turned up 50 years later in a U.S. second-hand shop. Also, the drum head, which was used by The Beatles when they made their historic appearances on The Ed Sullivan Show' in '64, sold for $2.1 million.
Also in 2015, Motorhead frontman Lemmy Kilmister was honored with a Bass Player Lifetime Achievement Award at Bass Player Live! 2015 in Hollywood.
On this day in 2017, we first learned that Walt Disney Co. had started talks to purchase a large chunk of 21st Century Fox's entertainment businesses, signaling that Disney was serious about bolstering its TV operations and Rupert Murdoch was open to restructuring his empire.
On this day in 2018,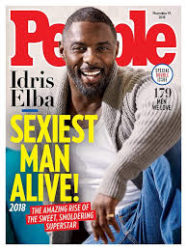 PEOPLE Magazine tagged UK actor and heartthrob Idris Elba (TV's 'Luther') as "The Sexiest Man Alive."
.
Today's Birthdays
Singer P.J. Proby is 85.
Vancouver-born rocker Bill Henderson (Chilliwack) is 79.
Actress Sally Field (Brothers & Sisters, Maniac, Flying Nun) is 77.
Winnipeg-born children's entertainer Fred Penner (Fred Penner's Place) is 77.
Jazz trumpeter Arturo Sandoval is 74.
Actor Nigel Havers (Coronation Street, Brothers & Sisters) is 72.
Actress Theresa Tilly (Dangerous Women) is 70.
TV personality/former judge Catherine Crier (CNN, Fox News, Court TV) is 70.
Broadcast journalist Maria Shriver (former First Lady of California) (Dateline NBC) is 68.
Actress Lori Singer (Fame, VR.5) is 66.
Actor Lance Kerwin (James at 15) is 63.
Actor Michael Cerveris (The Good Wife, Treme, Fringe, Fame) is 63.
Actor Patrick Richwood (Adventures in Wonderland) is 61.
Rock musician Paul Brindley (The Sundays) is 60.
Rock singer Corey Glover (Living Color) is 59.
Actor Brad Grunberg (Undercovers) is 59.
Actor Peter DeLuise (Stargate SG-1, Robson Arms, SeaQuest DSV) is 57.
Actress Lisa Fuller (General Hospital) is 57.
Actor Cullen Douglas (Pure Genius, Agents of S.H.I.E.L.D., Big Bag) is 56.
Actress Kelly Rutherford (Gossip Girl, Melrose Place, The District) is 55.
Actor Ethan Hawke (Moby Dick, Robot Chicken) is 53.
Celebrity chef Marcus Samuelsson (The Taste, Chopped) is 53.
Actress Thandie Newton (ER) is 51.
Model-actress Rebecca Romijn (The Librarians, Ugly Betty, Pepper Dennis, Just Shoot Me) is 51.
Actor George Hertzberg (Buffy the Vanpire Slayer) is 51.
Actress Zoe McLellan (NCIS: New Orleans, Dirty Sexy Money, JAG) is 49.
Actor Padraic Delaney (The Tudors) is 46.
Actress/writer Nicole Dubuc (Our House: writer- Kim Possible, My Friends Tigger & Pooh) is 45.
Actress Taryn Manning (Orange is the New Black, Hawaii Five-Oh 2010, Sons of Anarchy, Get Real) is 45.
Former NBA forward/reality TV personality Lamar Odom (Keeping Up with the Kardashians) is 44.
American farmer & TV personality Chris Soules (The Bachelor, The Bachelorette) is 42.
Actress Vera Filatova (Me & Mrs. Jones, The Deep, Peep Show) is 41.
Actor/voicist Adam Devine (Workaholics, Modern Family, Uncle Grandpa, Penn Zero: Part-Time Hero) is 40.
Actress Patina Miller (Madam Secretary, All My Children) is 39.
Actor Luke Allen-Gale (Dominion) is 39.
Actress Vera Filatova (Mr. & Mrs. Jones, The Deep) is 37.
Actress Katie Leclerc (Switched at Birth) is 37.
Singer-songwriter Ben Rector is 37.
Actress Emma Stone (Maniac, Drive) is 35.
Actress Mercedes Kastner (Beverly Hills 90210) is 34.
Chart Toppers – Nov. 6
1947 Near You – The Francis Craig Orchestra (vocal: Bob Lamm) I Wish I Didn't Love You So – Vaughn Monroe I Wonder Who's Kissing Her Now – Perry Como I'll Hold You in My Heart (Till I Can Hold You in My Arms – Eddy Arnold
1956 Honky Tonk (Parts 1 & 2) – Bill Doggett Love Me Tender – Elvis Presley The Green Door – Jim Lowe Hound Dog /Don't Be Cruel – Elvis Presley
1965 Get Off of My Cloud – The Rolling Stones A Lover's Concerto – The Toys Everybody Loves a Clown – Gary Lewis & The Playboys Hello Vietnam – Johnny Wright
1974 You Haven't Done Nothin – Stevie Wonder You Ain't Seen Nothing Yet /Free Wheelin' – Bachman-Turner Overdrive Jazzman – Carole King I Overlooked an Orchid – Mickey Gilley
1983 Islands in the Stream – Kenny Rogers & Dolly Parton All Night Long (All Night) – Lionel Richie One Thing Leads to Another – The Fixx Somebody's Gonna Love You – Lee Greenwood
1992 End of the Road – Boyz II Men How Do You Talk to an Angel – The Heights I'd Die Without You – PM Dawn No One Else on Earth – Wynonna
2001 Fallin' – Alicia Keys Gone – 'N Sync Family Affair – Mary J. Blige Only in America – Brooks & Dunn
2010 Like A G6 – Far East Movement featuring Cataracs & Dev Just the Way You Are – Bruno Mars Only Girl (In The World) – Rihanna Come Back Song – Darius Rucker
Today in Broadcast History compiled by Ron Robinson