It's Halloween and way back in the 90's the station I used to work for had this thing called the Howler. It was an out of control good time featuring 5000 people and a band and some beer. Actually a lot of beer. This week I got back together with my old afternoon friend Jake Daniels and we just riffed on all the good times we used to have on air. Our show was always a contrast to the noise going on around us. We didn't need too much else in a show other than admitting we were coming in with nothing and would finish the show with a joke. It's a good ay to do radio if you are interested in life.
In this episode you will hear Jake's infamous story with Nazareth, how we enjoyed watching Nickelback's ascension into stardom, Woodstock '99 (Jake was there), How Jake still hates country music and Metallica, hates soccer but loves Wrexham, and he shares medical advice and the benefits of going vegan. (Jake is a fan of Rick Simpson's Oil… you can google the rest)
Anyhow – we have only spoken a handful of times in the last 20 years but as it is with old friends – you pick up where you left off. There is a video version of the show here – this was recorded live to video.
Back in 2018, I had Jake on the show for an epic – Episode 100. Check it out here.
Jake also mention he is looking for radio and broadcast work in Edmonton. Contact him here.
A transcription of this episode can be found here.
Thanks to the following organizations for supporting the show:
Blurve: A great way to help you prep your Show.
Megatrax – Licensed Music for your radio station or podcast production company.
…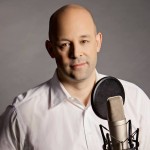 Matt Cundill works with radio groups on digital strategies and talent coaching. He recently started the Sound Off Podcast: The Podcast about Broadcast"
E-mail Matt: [email protected]
Twitter: @mattcundill
" The Sound Off Podcast is committed to helping broadcasters find their way through the digital revolution. "