by Richard Winton
msm
October 28, 2023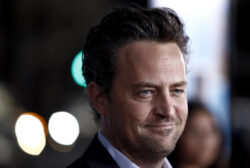 "Friends" star Mathew Perry was found dead Saturday in a hot tub at his Los Angeles home, law enforcement sources said.
Authorities responded about 4 p.m. to his home, where he was discovered unresponsive.
The sources, who spoke on condition of anonymity because the investigation was ongoing, did not cite a cause of death.
There was no sign of foul play, the sources added.
Los Angeles Police Department's robbery-homicide detectives are investigating the death.
This story originally appeared in Los Angeles Times.