ON THIS DAY in 1910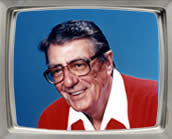 producer/director Fred De Cordova was born in New York City. He was the Emmy Award-winning producer of The Tonight Show Starring Johnny Carson, and produced & directed the Jack Benny and George Burns/Gracie Allen TV Shows.  Fred died Sep 15, 2001 at the age of 90.
Also this day in 1910, comedian/actor Jack Carson was born in Carman Manitoba. In addition to an extensive Hollywood film career in supporting roles, he starred in his own radio & TV variety series, followed by a series of mainly-dramatic guest roles on TV.  Carson succumbed to stomach cancer Jan. 2, 1963 at age 52.
On this day in 1911,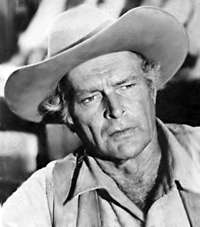 actor Leif Erickson was born William Anderson in Alameda Calif.  His defining role was as Big John Cannon on the TV series High Chaparral. He died at age 74 Jan 29, 1986 due to cancer. On this day in 1916, the first published reference to "jazz" appeared…. in the show business trade paper Variety.
On this day in 1918, actress Teresa Wright was born in New York City.  Although best known for her efforts on the big screen (she was Oscar-nominated for each of her first three films) she guested on episodic TV over a span of 40 years. She died at age 86 March  6 2005 after a heart attack.
On this day in 1920 Westinghouse's radio station in East Pittsburgh, 
KDKA
 was granted a broadcast license.  But it would be another week before it took to the air .. with the Harding-Cox election returns Nov. 2.   The potential audience was approximately 1,000 people. It is considered to be the USA's first licensed radio station.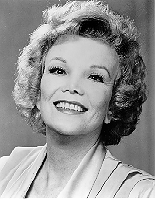 Also this day in 1920,  actress Nanette Fabray was born in San Diego. She won an Emmy for the NBC TV comedy series Caesar's Hour, and had a recurring role on ABC TV's Coach as the mother of her real-life niece Shelley Fabares.  She died Feb. 22 2018 at age 97.
On this day in 1933, pianist Floyd Cramer was born in Shreveport La.  An architect of "the Nashville Sound" his solo hits include Last Date, On the Rebound, and San Antonio Rose. He died at age 64 Dec. 31, 1997 due to cancer.
On this day in 1936, country singer Ernest Tubb made his first recordings. On this day in 1947, "This is Nora Drake" premiered on NBC radio. Nora solved domestic, social and child-raising problems in its daily quarter-hour soap slot until January 2, 1959.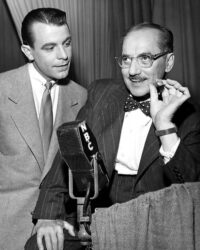 Also this day in 1947, "the one, the only Groucho" Marx appeared as quizmaster on You Bet Your Life for the first time — on ABC radio.  Announcer George Fenneman was Groucho's eternal straight man. Fenneman stayed with Marx during the program's entire run on radio (1948 – 1959) and TV (1950 – 1961).
On this day in 1954, the show that ultimately altered TV for kids premiered on ABC-TV."Disneyland" (which together with several other titles for the Disney anthology series, ran until 2008) became ABC's first smash success and the longest running weekly prime-time series in television history.
On this day in 1956, "Ain't Got No Home" by New Orleans rhythm-and-blues artist Clarence (Frogman) Henry was released. The novelty rock 'n roll number reached number 30 on the Billboard pop chart. Henry's nickname came from the frog noises he made on the record.
On this day in 1957, after a show at the Pan Pacific Auditorium in Los Angeles, local police told 
Elvis Presley
 that he was not allowed to wiggle his hips onstage, The local press also ran headlines saying Elvis would have to clean up his act. The next night, the L.A. Vice Squad filmed his entire concert, to study his performance.
Also in 1957, the Toronto-based Four Lads recorded their next (and one of their last) Top Ten singles "Put A Light In The Window" for Columbia Records.
Still in 1957, The Crickets  (w/Buddy Holly) released their third Top Ten single "Oh, Boy!" b/w "Not Fade Away."
Again in 1957, Jane Morgan appeared on CBS-TV's Ed Sullivan Show, singing her hit ballad "Fascination."  Music legends Gene Austin and Blossom Seeley also sang, while early blues composer WC Handy took a bow in his wheelchair, just six months before his death.
On this day in 1960, former Drifters lead singer Ben E. King recorded "Spanish Harlem" and "Stand By Me" at Atlantic's New York studios, his first solo recording date.  Songwriters Jerry Leiber and Mike Stoller produced the session, assisted by Phil Spector. Both songs were top-10 hits in 1961, with "Stand By Me" enjoying a renaissance when it was used as the title song for the 1986 movie directed by Rob Reiner.
On this day in 1962, 
The Rolling Stones
 cut their first demos at Curly Clayton Studios in London. Songs they recorded included Muddy Waters' "Soon Forgotten," Jimmy Reed's "Close Together," and  "You Can't Judge A Book By The Cover" by Bo Diddley.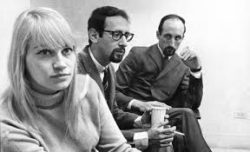 On this day in 1963, the folk trio Peter, Paul and Mary were sitting pretty at #1 and #2 on the U.S. album chart with "Peter, Paul and Mary" and "In the Wind."
Also in 1963, The Beatles continued their tour of Sweden performing three shows at the Cirkus in Goteborg.
On this day in 1964, Motown Records released "Come See About Me" by 
The Supremes
. It proved to be the third of five Supreme singles in a row to go #1. On this day in 1965, 
Peggy Lee
 recorded her next hit "Big Spender," from the Broadway show, "Sweet Charity." 
On this day in 1966, the No. 1 Billboard Pop Hit was "96 Tears," by ? (Question Mark) & the Mysterians. The "secret identity" of the band's lead singer was kept hidden and he always wore sunglasses. His real name was Rudy Martinez.
On this day in 1968, the Ed Sullivan Show on CBS-TV featured 18-year old Mary Hopkin singing her UK #1 hit (#2 in the US) "Those Were the Days." Ed Ames sang "My Cup Runneth Over," and The Doodletown Pipers performed "The 59th Bridge Street Song (Feelin' Groovy)."  20 year-old comedian George Carlin provided the laughs.
On this day in 1969, Muddy Waters was seriously injured in a car crash in Champagne, Illinois. Three people were killed in the accident.
Also in 1969, 
The Beatles
' single "Something" b/w "Come Together," as well as their album "Abbey Road" were both certified to be Gold Records.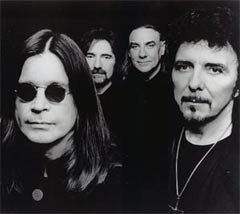 On this day in 1970, Black Sabbath played their first ever-live show in North America when they kicked off a 16-date tour at Glassboro State College in New Jersey.
On this day in 1972, actor Lew Parker, featured in the TV sitcom That Girl, died of cancer at age 61.  For a few months in 1951 he had also replaced Don Ameche as "John" in CBS radio's "The Bickersons."
On this day in 1973, 'B' western movie star Allan "Rocky" Lane succumbed to cancer at age 64.  On TV he was best known as Red Ryder, and notably, the voice of Mr. Ed, the talking horse, opposite co-star Allan Young of Vancouver.
Also in 1973, 
Gladys Knight and the Pips
 started a two week run at No.1 on the Billboard singles chart with 'Midnight Train To Georgia'. It was the group's 18th Top 40 hit and first No.1.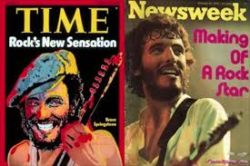 On this day in 1975, relatively unknown rocker 
Bruce Springsteen
 appeared on the cover of both TIME and Newsweek. 
Things were certainly going well for "The Boss" that week.
On this day in 1979, controversial 1930's radio evangelist Charles E. (Father) Coughlin, a native of Hamilton Ont., died at the age of 88. At his US peak he attracted an estimated 30 million listeners weekly.
Also in 1979, during his US tour Elton John collapsed on stage at Hollywood's Universal Amphitheatre, suffering from exhaustion.
On this day in 1980, former T Rex member Steve Took choked to death on a cherry stone, after some magic mushrooms he had eaten, numbed all sensation in his throat. On this day in 1982, Prince released his breakthrough album, his fifth and most successful LP to date, titled "1999."
On this day in 1984, 
The Grateful Dead
 allocated a specific recording area for fans to bootleg the night's show in Berkeley, California.
On this day in 1985, singer Celine Dion won five FELIX awards at the 7th ADISQ gala, celebrating the best of Quebec's recording, performance & video industries.
On this day in 1987, the No. 1 Billboard Pop Hit was "Bad" by Michael Jackson.
On this day in 1988, the 10th season of 
"Knots Landing"
 began on CBS-TV. Also in 1988, 
Def Leppard
 played the final show of their 232-date Hysteria world tour at the 
Tacoma Dome
 in Tacoma, Washington.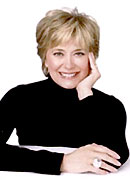 On this day in 1989, Jane Pauley announced that she was leaving N-B-C's "Today" show, after 13 years. Speculation was that the network wanted the young up-&-comer Deborah Norville promoted to her spot.
On this day in 1990, bandleader Xavier Cugat died of heart failure in Barcelona, Spain. He was 90.
Also this day in 1990, Janet Jackson's Black Cat popped up to #1 for a week in the U.S. The single was one of the tracks on her number-one album of a year earlier, Janet Jackson's Rhythm Nation 1814.
On this day in 1992, Bo Diddley took the estate of his late manager to court claiming he'd stolen $75,000 through unauthorized personal expenses.
On this day in 1993, a group of 1960's recording artists, led by Sam Moore of Sam and Dave, sued their former record companies, claiming they were cheated out of 750-million dollars in pension and health benefits. The suit claimed the benefits were cut because the record companies, including Motown and Capitol, consistently underreported the performers' earnings to their union.
On this day in 1995, singer 
Gloria Estefan 
 performed for Pope John Paul II as part of a gala celebration of the pontiff's 50 years in the priesthood. She was the only pop artist to receive a call from the Pope to perform.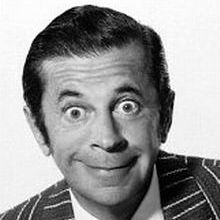 On this day in 1996, actor-comedian Morey Amsterdam suffered a fatal heart attack in Los Angeles, at age 87. He's best known for playing Buddy Sorrell on "The Dick Van Dyke Show."
On this day in 1997, Johnny Cash announced that he was cancelling all appearances because he had Parkinson's disease. The diagnosis was later corrected to Shy-Drager syndrome, which is related to Parkinson's. It attacks the nervous system and can cause blackouts and tremors. Cash died on September 12, 2003 of complications from diabetes at age 71.
Also in 1997, 34-year old John Hector was arrested in Toronto and charged with criminal harassment after stalking U2 bass player Adam Clayton.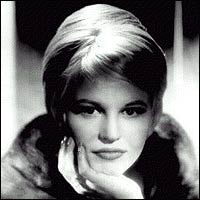 On this day in 1998, 78-year old Peggy Lee was hospitalized after suffering a stroke. She died of complications from diabetes and a heart attack in January 2002 at age 81.
On this day in 1999, composer/arranger/conductor Frank DeVol, a veteran of both radio & TV, died of congestive heart failure at age 88. In the 40's and early 50's he directed the orchestra nightly for CBS radio's "Jack Smith Show."  He composed the theme songs for TV's The Brady Bunch, Family Affair, Gidget, and My Three Sons. DeVol also played "Happy Kyne" on TV's Fernwood Tonight.
On this day in 2000, skiffle star 
Lonnie Donegan
 went to Buckingham Palace to receive his MBE  from the Queen for his 'services to pop music.' Lonnie pioneered skiffle in the 1950's and inspired a generation of UK teens to start bands.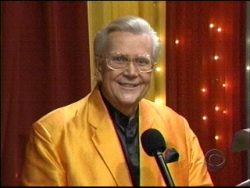 On this day in 2003, "Price is Right" (CBS) announcer Rod Roddy died of colon cancer at age 66.  "COME ON DOWN!" The former radio deejay had worked the game show for 17 years, following the death of Johnny Olson.
Also this day in 2003, XM Satellite Radio announced it had reached the 1 million subscriber milestone.
Still in 2003, at the Radio Music Awards in Las Vegas, Tom Petty & The Heartbreakers received a Legend Award from presenter Stevie Nicks.
On this day in 2004, sweet dance bandleader 
Lester Lanin
 passed away at age 97. King of the New York society band contractors Mr. Lanin was still going strong into his nineties, playing "strict tempo" medleys of old favorites and contemporary hits for weddings, debutante balls, fund-raising galas, and other society affairs.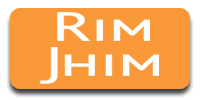 On this day in 2006, Radio Rim Jhim CJRJ AM 1200 Vancouver started broadcasting non-stop music from southeast Asia.  Radio Rim Jhim had been broadcasting for 18 years as a subcarrier pay radio service.  The full service began at 6:48 pm on Nov. 25, broadcasting mostly in languages from southeast Asia.
On this day in 2007, Metallica played the first of two acoustic sets at Neil Young's annual Bridge School Benefit Concert in Mountain View, CA. Pearl Jam's Eddie Vedder, Red Hot Chili Peppers'Flea and Jack Irons (formerly of Pearl Jam and Red Hot Chili Peppers) also performed. The second show was the following day.
On this day in 2008, for the second year in a row Elvis Presley was #1 on the Top-Earning Dead Celebrities List with a take of $52 million – mostly generated from the 30th anniversary of his death and various licensing deals.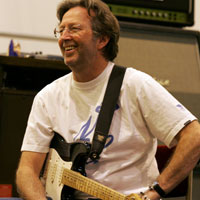 On this day in 2009, Eric Clapton pulled out of a Rock and Roll Hall of Fame concert in New York City after he underwent an operation to remove gallstones. His place at the Madison Square Garden gig was taken by Jeff Beck.
On this day in 2010, liver cancer claimed the life of TV actress Denise Borino-Quinn at age 46. She had been in 17 episodes of HBO's The Sopranos playing Johnny Sack's overweight wife, Ginny.
Also this day in 2010, 
Kid Rock
 lashed out at Aerosmith frontman 
Steven Tyler
 for his decision to join the judges panel on American Idol. "It's the stupidest thing he's ever done in his life," said Rock. "[Steven] is a sacred American institution of Rock 'n' Roll, and he just threw it all out the window."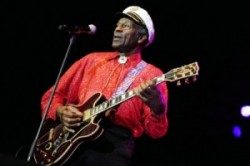 On this day in 2012, Chuck Berry accepted the American Music Masters honor presented by the Rock and Roll Hall of Fame, during a weeklong tribute to the rock pioneer in Cleveland.  Berry performed along with other tribute artists including John Fullbright, David Johansen, Joe Bonamassa, Bucky Pizzarelli, and Chuck Prophet.
Also in 2012, Rolling Stones memorabilia once owned by the band's rhythm guitarist, Ronnie Wood, was up for auction in Beverly Hills. A '55 Fender Stratocaster guitar that Wood played onstage sold for $60,800.
On this day in 2013, Lou Reed, the influential songwriter and guitarist who co-founded the Velvet Underground, and who helped shape nearly fifty years of rock music, lost his battle with liver disease at age 71.
On this day in 2014,  
The Who
's 50th anniversary compilation, 'The Who Hits 50!' was released with the group's first new song in eight years. "Be Lucky," featured The Who's 
Pete Townshend
 and 
Roger Daltrey
, as well as touring members 
Zak Starkey
 and 
Pino Palladino.
On this day in 2015, actor Ralph Richeson, who appeared as Richardson the hotel cook in 20 episodes of the HBO series Deadwood, died of heart failure at age 63.
On this day in 2016, horror movie host and deejay
 John Zacherle,
 nicknamed "The Cool Ghoul," died  at age 98.  A TV movie host in Philadelphia and New York in the 1950's and 60's, he also hosted a TV dance show, which led to him becoming morning radio host on WNEW-FM.
On this day in 2017,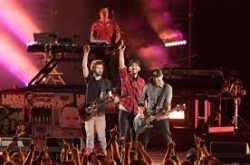 Linkin Park
 played a special show in honor of its late bandmate 
Chester Bennington
. The Hollywood Bowl celebration marked the first time the band performed on stage together since Bennington's suicide the previous July.
Today's Birthdays
Actress Lara Parker (One Life To Live, Dark Shadows) is 85.
Actor-comedian John Cleese (Monty Python, Fawlty Towers, Will & Grace) is 84.
Country singer, author of "God Bless The U.S.A." Lee Greenwood is 81.
Windsor Ont.-born actor Angus MacInnes (Space Island One, Great San Francisco Earthquake) is 77.
Saskatchewan-born actor/singer Tom Jackson (North of 60, Shining Time Station) is 75.
Country singer-musician Jack Daniels is 74.
Rock musician Garry Tallent (Bruce Springsteen & the E Street Band) is 74.
Author/actress Fran Lebowitz (Law & Order) is 73.
Former Miss Ohio/TV sportscaster Jayne Kennedy (The NFL Today) is 72.
Rock musician K.K. Downing (Judas Priest) is 72.
Actor Ted Wass (Blossom, Soap) is 71.
Actor Peter Firth (MI-5, That's Life, Heartbeat) is 70.
Actor Robert Picardo (Stargate: Atlantis, Wonder Years, China Beach) is 70.
Everett Wa.-born actor Michael Shamus Wiles (Breaking Bad, Sons of Anarchy) is 68.
Actor Peter Marc Jacobson (The Nanny, Happily Divorced) is 66.
Actor Jeff East (1st and Ten: The Championship) is 66.
Singer Simon Le Bon (Duran Duran) is 65.
Actress/TV personality Marla Maples (Ex-Wives Club) is 60.
Actress Deborah Moore (Days of Our Lives) is 60.
Keyboardist J.D. McFadden is 60.
Actor Marcos A. Ferraez (Pacific Blue, Sons of Anarchy) is 57.
Internet news aggregation innovator Matt Drudge (The Drudge Report) is 57.
Rock drummer Jason Finn (Presidents of the United States of America) is 56.
Actor Sean Holland (Clueless) is 55.
Actor Channon Roe (Murder in the First, Windfall) is 54.
Actor Peter O'Meara (Love/Hate, Peacemakers) is 54.
Actress Sheeri Rappaport (CSI, NYPD Blue) is 46.
Actor David Walton (9JKL, New Girl, About a Boy) is 45.
Miss USA 2003/former MTV VJ/actress Susie Castillo (House of Payne, America's Prom Queen) is 44.
Actress Andrea Riseborough (Bloodline) is 42.
Actor Patrick Fugit (Outcast) is 41.
Actress/TV personality Kelly Osbourne (Fashion Police, Dancing w/The Stars, Life as We Know It, The Osbournes) is 38.
Actress Emilie Ullerup (Arctic Air, Sanctuary) is 37.
North Vancouver-born actor Sebastian Gacki (Garage Sale Mystery, Nightmare at the End of the Hall, Killer Bash) is 37. 
Actress Briana Lane (The Desk, The Real Housewives of Horror) is 37.
Actress Erica Dasher (Jane By Design) is 35.
Actor Bryan Craig (General Hospital) is 31.
Actor Troy Gentile (The Goldbergs) is 29.
Actor Eddie Alderson (One Life to Live) is 28.
Actress
 Teilor Grubbs
(Hawaii Five-Oh 2017) is 22.
Chart Toppers – Oct. 27
1946 Five Minutes More – Tex Beneke To Each His Own – Eddy Howard South America, Take It Away – Bing Crosby & The Andrews Sisters Divorce Me C.O.D. – Merle Travis
1955 Love is a Many-Splendored Thing – The Four Aces Autumn Leaves – Roger Williams The Shifting, Whispering Sands – Rusty Draper That Do Make It Nice – Eddy Arnold
1964 Do Wah Diddy Diddy – Manfred Mann Last Kiss – J. Frank Wilson & The Cavaliers We'll Sing in the Sunshine – Gale Garnett I Don't Care (Just as Long as You Love Me) – Buck Owens
1973 Midnight Train to Georgia – Gladys Knight & The Pips Keep on Truckin' – Eddie Kendricks Paper Roses – Marie Osmond We're Gonna Hold On – George Jones & Tammy Wynette
1982 Jack & Diane – John Cougar Who Can It Be Now? – Men at Work I Keep Forgettin' (Every Time You're Near) – Michael McDonald He Got You – Ronnie Milsap
1991 Emotions – Mariah Carey Do Anything – Natural Selection Hole Hearted – Extreme Anymore – Travis Tritt
2000 Kryptonite – 3 Doors Down Come On Over (All I Want Is You) – Christina Aguilera Arms Wide Open – Creed Kiss This – Aaron Tippin
2009 Down – Jay Sean featuring Lil Wayne Party in the U.S.A. – Miley Cyrus Use Somebody – Kings of Leon Gettin' You Home (The Black Dress Song) – Chris Young
Today in Broadcast History compiled by Ron Robinson