Press Release
by Cathy Paine 
October 24, 2023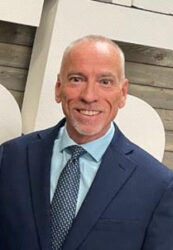 Veteran broadcaster, Bryn Griffiths, is sliding into Chelsea Bird's chair in the broadcast booth, starting on November 1, as she heads off on maternity leave next week.
Bryn has deep roots in Edmonton and is a voice that radio listeners know well.
CHED Afternoons with Bryn Griffiths airs weekdays from 2 to 4 p.m.