ON THIS DAY in 1906
Dr. Lee DeForest demonstrated the electrical vaccuum radio tube…his major contrbution to broadcasting.
On this day in 1907, actress & broadcaster Arlene Francis was born in Boston. She had 25 Broadway shows on her resume, a local New York radio show, and hosted NBC-TV's Home show, but was best known as a panelist on Goodson-Todman's "What's My Line", 1950-75. She died May 31, 2001 in San Francisco at 93 after a long bout with Alzheimer's and cancer.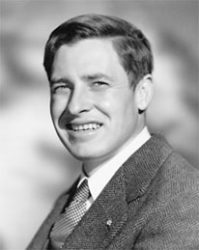 On this day in 1911, entertainer Will Rogers Jrwas born in New York. He acted in movies, sometimes portraying his father, and on TV in guest roles.  He hosted the Pioneers series of Death Valley Days in 1960.  He committed suicide July 10, 1993 at age 81.
On this day in 1913, actor Barney Phillips was born in St Louis.  His 30 years of TV  is highlighted by a co-starring role with Jack Webb for a year of Dragnet (radio & TV.) He had running roles in Twelve O'Clock High, Dan August, Jabberjaw & the Betty White Show.  He died Aug. 17 1982 at age 68.
Also on this day in 1913, Country Music Hall of Famer Grandpa (Louis Marshall) Jones was born in Kentucky.  A longtime member of the "Grand Ole Opry" he is best remembered for his years on TV's Hee Haw.  He died Feb. 19 1998 at age 84, several weeks after suffering a stroke.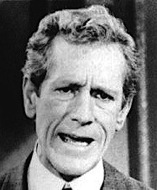 On this day in 1922, one of the great faces of film & TV, John Anderson was born in Illinois. He was a favorite of western casting directors, beginning as a regular on The Life & Legend of Wyatt Earp in the 50's, and numerous appearances in Gunsmoke. He died Aug 7 1992 at 69, following a heart attack.
On this day in 1923, Herschel Bernardi was born in New York City. As well as an active Broadway & film career, he had many TV credits over 30 years, including the lead in the series Arnie, and a regular on Peter Gunn, the Jetsons and Hail to the Chief. He is perhaps best known as the voice on the Charlie the Tuna commercials.  Herschel died May 9, 1986 at age 62.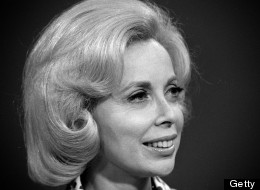 On this day in 1927, pop psychologist & advice columnist Joyce Brothers was born in New York City.  She won instant national fame in the 60's by winning BOTH the $64,000 Question & the $64,000 Challenge as an expert on Boxing.  She died following a long illness May 13 2013 at age 85.
On this day in 1928, the song "Sonny Boy" by Al Jolson hit #1 where it remained for 12 weeks.
On this day in 1930, one of the most memorable radio shows, The Adventures of "Sherlock Holmes", was first heard on the NBC Red network. It featured William Gillette in the title role .. a part he first played in 1899 … on the stage, not the radio, of course..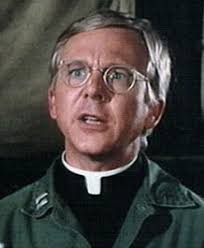 On this day in 1932, actor William Christopher was born in Pasadena Calif.  He is probably best known for playing Private Lester Hummel on Gomer Pyle, U.S.M.C. (1965-68) and Father Mulcahy on M*A*S*H (1972-83) and its spinoff AfterMASH (1983-85.)  He died of small cell carcinoma Dec. 31 2016 at age 84.
Also in 1932, journalist Robert Trout joined CBS. Trout became a household name to CBS listeners and later viewers.. for 65 years.  He died Nov. 14 2000 at age 91.
On this day in 1935, Tony-winning actor Jerry Orbach was born in New York City. After an extensive Broadway career he became internationally famous with the lead role on TV's Law & Order.   He died Dec. 28 2004 from prostate cancer at age 69.
On this day in 1939, a fine ballad from the "American Songbook", All the Things You Are was recorded by the Tommy Dorsey Orchestra — for the RCA Victor label. Jack Leonard was the featured vocalist.
On this day in 1942, actor Earl Hindman was born in Bisbee Arizona. 
 He is well remembered as the neighbour Wilson whose face was always half hidden on TV's Home Improvement.  He succumbed to lung cancer Dec 29, 2003 at age 61. On this day in 1945, the quiz show Break the Bank debuted on Mutual radio.  With contestants routinely winning as much as $3,000, It became known as the "highest paying quiz program in the world."
On this day in 1947 the radio rights to the World Series were sold to Mutual for three years for $475,000. On this day in 1950, singer/songwriter/record producer Tom Petty was born in Gainesville Florida. As lead singer of Tom Petty and the Heartbreakers and later a member of the Traveling Wilburys he sold 80 million records worldwide.  He suffered cardiac arrest and died Oct. 2 2017 at age 66.
On this day in 1953, Edward R. Murrow's CBS program, "See It Now", focused on Lt. Milo Radulovich and sought to disprove the 'guilty by association' position of Radulovich during the McCarthy hearings. The network and  sponsors refused to promote the show because of the controversy. As a result, Murrow purchased his own ads to promote the show.
Also this day in 1953, Canada's first privately-owned television station CKSO went into operation in Sudbury Ontario. 
On this day in 1954, singer LaVern Baker recorded "Tweedlee Dee" in New York. It became her first major hit.
On this day in 1955, one of Harry Belafonte's most popular hits, "Day-O' " was recorded — for RCA Victor. Day-O didn't make it to the pop charts for over a year until its name had been changed to "The Banana Boat Song (Day-O)."
On this day in 1957,  Walter Cronkite hosted a weekly documentary series that began this (Sunday) night. The 20th Century (later The 21st Century) reported on major events shaping modern world history. Cronkite was the only narrator through its final show January 4, 1970.
On this day in 1960, Roy Orbison had his first UK No.1 single with 'Only The Lonely' and his first of 33 hits. The song was turned down by The Everly Brothers and Elvis Presley, so Orbison decided to record the song himself.
On this day in 1961, Bob Dylan began recording his self-titled debut album for the Columbia label.  He finished it the next day.
On this day in 1962, the soon-to-be-smash hit "Big Girls Don't Cry" by the Four Seasons was released.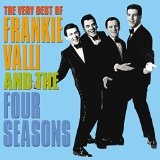 Also this day in 1962, with Halloween just around the corner, Bobby "Boris" Picket and the "Crypt Kickers" reached the top of the charts this day (for two weeks) with The "Monster Mash". 
YouTube Presents, Bobby "Boris" Picket http://www.youtube.com/watch?v=0thH3qnHTbI The song had been banned by The BBC in the UK, deemed offensive.
Still in 1962, Peter Paul and Mary went to No.1 on the US album chart with their self-titled debut album.
Again this day in 1962, country singer Leroy Van Dyke, whose "Walk On By" had just spent 19 weeks as the #1 country single, and was later labelled  by Billboard as the biggest country record in history, was inducted as a member of the Grand Ole Opry.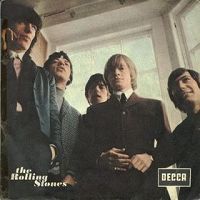 On this day in 1963, the Rolling Stones recorded the first Mick Jagger/Keith Richards composition, "That Girl Belongs To Yesterday." The song was also given to US pop singer Gene Pitney who had a modest hit with it.
On this day in 1965, The Beatles received a Gold Record for the single, "Yesterday". This track marked the first time a cello had been featured in a pop hit.
Also in 1965, The Beatles recorded "We Can Work It Out," which took 11 hours and untold takes before everyone was happy.
On this day in 1968, The Yardbirds performed for the final time together in a concert at Liverpool University.
On this day in 1969, The Who played the first of six nights at New York's Filmore East, performing a two-hour show featuring the songs from 'Tommy.'
Also in 1969, John Lennon released "Cold Turkey," his own composition backed by the Plastic Ono Band.
On this day in 1971, RCA Victor released Elvis Presley's second album of Christmas and holiday songs, "Elvis Sings The Wonderful World Of Christmas." On this day in 1973, radio & TV news focused on Washington DC  as the Watergate Scandal took an ugly turn.  The "Saturday Night Massacre" saw President Nixon abolish the office of special Watergate prosecutor Archibald Cox, accept the resignation of Attorney General Elliot L. Richardson and fire Deputy Attorney General William B. Ruckelshaus.
Also this day in 1973, "The Six Million Dollar Man: Wine, Women & War", a TV movie starring Lee Majors, ran in prime time on ABC. It led to a weekly series three months later. Still in 1973, the song "Angie" by the Rolling Stones topped the charts, the group's 7th US No. 1.  It was allegedly written about David Bowie's then-wife.
Again in 1973, The Steve Miller Band released their future US #1 single "The Joker," which featured a wolf whistle played on a slide guitar.
On this day in 1977, three members of Lynyrd Skynyrd were killed in the crash of a privately-chartered plane in a swamp in Mississippi. The crash took the lives of lead singer Ronnie Van Zant, guitarist Steve Gaines and backup singer Cassie Gaines.
On this day in 1978, The Police opened their 23-date low-budget tour of North America at CBGB's in New York. The trio had flown from the UK on the 'no-frills' Laker Airtrain, carrying their instruments aboard as hand luggage.
On this day in 1979, Bob Dylan appeared as the musical guest on NBC-TV's "Saturday Night Live." Many viewers were shocked with the radical new song choice inspired by his new fundamentalist Christian beliefs.
Also in 1979, the song "Rise" by Herb Alpert started a two week run at No.1 on the US singles chart, giving the co founder of A&M records his second US No.1. Still in 1979, The Eagles started a nine week run at No.1 on the US album chart with 'The Long Run', the bands fourth US chart topper.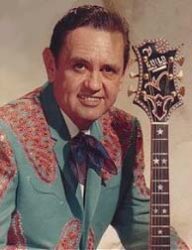 On this day in 1983,  country singer Merle Travis died of heart failure at age 65.  Acknowledged as one of the most influential American guitarists of the twentieth century, he wrote 'Sixteen Tons' (1955 Billboard No.1) for Tennessee Ernie Ford.
On this day in 1984, Wham! started a three week run at No.1 on the UK singles chart with 'Freedom', the duo's second No.1.
On this day in 1990, James Ingram went to No.1 on the US singles chart with 'I Don't Have The Heart',
On this day in 1992, the Madonna album "Erotica" was released, one day before her book "Sex" hit the bookshelves. On this day in 1993, US Attorney General Janet Reno warned the TV industry to limit the violence in their programs.
On this day in 1994, the great American actor Burt Lancaster suffered a heart attack and died at age 80.  His TV appearances were almost exclusively in the mini-series "Marco Polo", "Verdi," and "On Wings of Eagles".
Also in 1994, in a surprise appearance, Bruce Springsteen and Neil Young took the stage during Bob Dylan's concert at New York's Roseland Ballroom, to perform two songs with him, "Rainy Day Women #12 & 35" and "Highway 61 Revisited."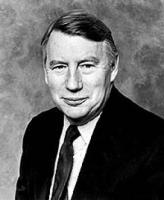 On this day in 1995, Nova Scotia-raised journalist Robert MacNeil co-hosted his final MacNeil-Lehrer Newshour on PBS; Jim Lehrer continued the show solo.
Also in 1995, during her first UK tour Alanis Morissette appeared at The Garage, Glasgow, Scotland.
On this day in 1999, just a year after nearly dying from pneumonia, Johnny Cash found himself battling the condition again. Cash was listed in serious condition at Baptist Hospital in Nashville. 
On this day in 2001, VH 1's Concert For New York was staged at Madison Square Garden. The show opened with David Bowie and featured appearances by Mick Jagger, Eric Clapton, Elton John, The Who, Bono, The Edge (U2), John Mellencamp, Bon Jovi, Billy Joel andPaul McCartney. More than $30 million was raised to aid victims of the 9/11 terrorist attacks.
On this day in 2004, a turning of the page as ABC announced it was dropping the Miss America beauty pageant. The September 18, 2004, pageant drew a record low 9.8 million viewers.
Also in 2004, Courtney Love won a conditional discharge and was ordered to pay $2,336 in compensation after pleading guilty to disorderly conduct in a New York court. The charge stemmed from a March show where Love injured a concertgoer with her microphone stand.
On this day in 2006, actress Jane Wyatt, who co-starred in TV's Father Knows Best, died in Los Angeles at age 96.
Also in 2006, George Michael openly smoked a cannabis joint during an interview on a TV show. The singer was filmed backstage at in Madrid, Spain where the drug is legal. Michael said "It's the only drug I've ever thought worth taking, this stuff keeps me sane and happy. But it's not very healthy,"
On this day in 2008, Elton John performed a charity concert at the New Amsterdam Theatre in New York to celebrate the 35th anniversary of the American release of his classic double album, "Goodbye Yellow Brick Road." Proceeds went to the fight against AIDS.
On this day in 2010, Death Cab For Cutie's Ben Gibbard sang the Star Spangled Banner before Game 3 of the National League Championship series between the hometown San Francisco Giants and the Philadelphia Phillies. Gibbard's wife Zooey Deschanel (She & Him) sang "God Bless America" during the 7th Inning Stretch.
On this day in 2012, Aerosmith's anthem for the NFL's New England Patriots was offered as a free download. "Legendary Child – Patriot's Anthem," was part of the Pepsi NFL Anthems program. "This is a program the band and I were excited to get behind as it is a true representation of our allegiance to the New England Patriots and the city of Boston," said Aerosmith frontman Steven Tyler.
On this day in 2013, country singer-songwriter Leon Ashley died after a long illness at age 77. He made history in 1967 when he became the first person to have a No. 1 hit with a song he wrote, published and sang on his own record label, "Laura (What's He Got That I Ain't Got)." It became a favorite also recorded by Marty Robbins, Claude King, Kenny Rogers, Frankie Laine, Tom Jones, Hank Locklin and Brook Benton.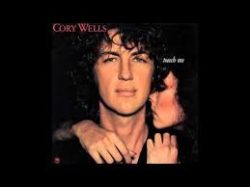 On this day in 2015,  singer Cory Wells, a co-founder and longtime member of the rock group 'Three Dog Night,' died of an infection while battling cancer at age 74.
Also in 2015, one of the leading figures in the British jazz scene for 50 years, Don Rendel passed away at age 89.  After playing for years with some of the UK's top jazz groups, he became an educator at London's Guidhall School of Music beginning in 1984.
On this day in 2017, Billboard Boxscore reported that Guns N' Roses' "Not In This Lifetime" worldwide reunion tour had grossed over $400 million since its launch in April '16.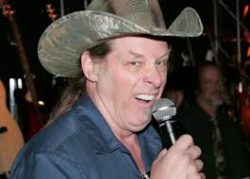 On this day in 2018, Ted Nugent said "it's sacrilege" that he had not been inducted into the Rock And Roll Hall Of Fame. The conservative guitarist/singer claimed the Hall had passed him over because it is managed by an "ultra-leftist, liberal-CEO-driven gang who couldn't give a rat's ass about the music."
Today's Birthdays
Country singer Wanda Jackson is 86.
Singer Jay Siegel (The Tokens) is 84.
Actor Alan Ackles (Space Mistakes, Walker Texas Ranger) is 75.
Actor William Russ (Home at Last, The Young & the Restless, Mister Sterling) is 74.
Actress Melanie Mayron (thirtysomething) is 71.
Actor Viggo Mortensen (Vanishing Point) is 65.
Actor Eric Scott (Ben on 'The Waltons') is 65.
Actress Niamh Cusack (Heartbeat UK) is 64.
Actress Yvette Nipar (General Hospital, RoboCop) is 59.
Rock musician Doug Eldridge (Oleander) is 59.
Rock drummer Jim Sonefeld (Hootie & The Blowfish) is 59.
Rock musician David Ryan (The Lemonheads) is 59.
Actor William Zabka (To Appomattox, How I Met Your Mother, The Equalizer) is 58.
Singer/songwriter Luck Mervil is 56.
Attorney/ABC commentator/TV personality Sunny Hostin (The View) is 55.
Rapper Snoop Dogg is 52.
Singer Dannii Minogue is 52.
Actor Kenneth Choi (The Last Man on Earth, American Crime Story, Sons of Anarchy, Allegiance) is 52.
Actress Ashlee Levitch (The Simple Life, I'll Fly Away) is 47.
Actor Dan Fogler (The Walking Dead, The Goldbergs, Secrets & Lies, Man Up) is 47.
Saxophonist Jon Natchez of The War on Drugs is 47.
Country musician Jeff Loberg is 47.
Actor Sam Witwer (Star Wars:Rebels, Once Upon a Time, Being Human, Smallville) is 46.
Actress Sheeri Rappaport (CSI, NYPD Blue) is 46.
Actress Jennifer Hall (Up All Night, Unleashed) is 46.
Actor John Krasinski (The Office, Tom Clancy's Jack Ryan) is 44.
Bassist Daniel Tichenor of Cage The Elephant is 44.
Edmonton-born actor Niall Matter (When Calls the Heart, Remedy, Eureka, Primeval: New World) is 43.
Actress Katie Featherston (Act-Anon) is 41.
Actress Alona Tal (Cult, Cane) is 40.
Actress Jennifer Nicole Freeman (My Wife and Kids) is 38.
Actress Rose McIver (Masters of Sex, Once Upon a Time in Wonderland) is 35.
Ontario-born actor Adam Butcher (Played) is 35.
Model Candice Swanepoel (Victoria's Secret Fashion Show 2007-13) is 35.
Actress Galadriel Stineman (The Middle) is 33.
Actress Hunter King  (Life in Pieces, The Young and the Restless, Hollywood Heights) is 30.
Actor John Bell (Into the Badlands, Hatfields & McCoys) is 26..
Chart Toppers – Oct. 20
1948 A Tree in the Meadow – Margaret Whiting You Call Everybody Darlin' – Al Trace (vocal: Bob Vincent) Hair of Gold, Eyes of Blue – Gordon MacRae Just a Little Lovin' (Will Go a Long, Long Way) – Eddy Arnold
1957 Chances Are/The Twelfth of Never – Johnny Mathis Jailhouse Rock – Elvis Presley Keep a Knockin' – Little Richard Wake Up Little Susie – The Everly Brothers
1966 Reach Out I'll Be There – Four Tops 96 Tears – ?(Question Mark) & The Mysterians Psychotic Reaction – Count Five Blue Side of Lonesome – Jim Reeves
1975 Bad Blood – Neil Sedaka Calypso/I'm Sorry – John Denver Miracles – Jefferson Starship Hope You're Feelin' Me (Like I'm Feelin' You) – Charley Pride
1984 I Just Called to Say I Love You – Stevie Wonder Caribbean Queen (No More Love on the Run) – Billy Ocean Hard Habit to Break – Chicago I Don't Know a Thing About Love (The Moon Song) – Conway Twitty
1993 Dreamlover – Mariah Carey Right Here/Human Nature / Downtown – SWV-Sisters With Voices The River of Dreams – Billy Joel What's It to You – Clay Walker
2002 Gangsta Lovin' – Eve featuring Alicia Keys Sk8er Boi – Avril Lavigne Underneath It All – No Doubt Somebody Like You – Keith Urban
2011 Someone Like You – Adele Moves Like Jagger – Maroon 5 featuring Christina Aguilera Pumped Up Kicks – Foster the People Made in America – Toby Keith
Today in Broadcast History compiled by Ron Robinson