ON THIS DAY in 1893
actress Spring Byington was born in Colorado Springs. She was already 60 whe she found her defining role as Lily Ruskin on (first CBS radio's, then) CBS TV's "December Bride".  Later she was a member of the cast of the NBC western "Laramie." She died Sep 7, 1971 at age 77.
On this day in 1902, actress/comedienne Irene Ryan was born in El Paso Texas.  She was a veteran of vaudeville, radio (Bob Hope Show) and movies before her breakout role as Granny in TV's The Beverly Hillbillies.  Irene died of a brain tumor April 26 1973 at age 71.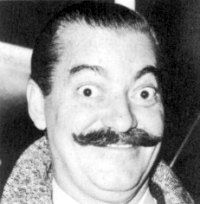 On this day in 1903,  another member of the Bob Hope "road company" comedian & singer Jerry Colonna was born in Boston. He had his own half-hour TV show in 1951. Colonna died of kidney disease Nov. 21 1986 at age 83.
On this day in 1907, "transatlantic wireless service opened" between Toronto and Britain.  Toronto Stock Exchange quotations were among the first cabled to London and published regularly.
On this day in 1909, drummer Cozy (William Randolph) Cole was born. He played with Cab Calloway & Louis Armstrong.   Cozy had a #1 hit with the 1958 drum solo "Topsy Part 2."  It was one of the few pure drumming recordings to ever make the popular Billboard top 100.  He died Jan 31 1981 at age 71.
On this day in 1917, actress Marsha Hunt was born in Chicago.  Her films & TV shows spanned 71 years, including guest spots in Star Trek: Next Generation, Matlock, Police Story & Ironside.  She was cast as Jennifer in the 1959 series, Peck's Bad Girl.  She died September 7, 2022 at 105years.
On this day in 1919, the Radio Corporation of America (RCA) was formed. The company became a giant in electronics, especially radios and TVs. It would later own its own radio & TV networks (NBC.)                                                                          
On this day in 1920, print & TV foreign correspondent Elie Abel was born in Montreal.  He covered the 1956 Hungarian revolution for the New York Times & the 1968 Prague uprising for NBC, and was Dean of the Columbia University School of Journalism in the 1970's.   Abel died July 22 2004 from a stroke & Alzheimers, at age 83.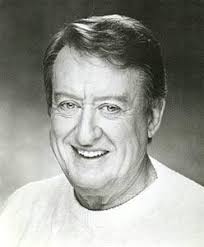 On this day in 1921, comedic actor Tom Poston was born in Columbus Ohio.He got his big break as a "man on the street" on The Steve Allen Show.  He was a key supporting player in the sitcom Newhart, and a regular TV panelist on To Tell the Truth.  He died of respiratory failure April 30 2007, at age 85.
On this day in 1922, arts executive Pierre Juneau was born at Verdun Quebec. Juneau served as administrator of the National Film Board from 1949 to 1966, then joined the Board of Broadcast Governors as Deputy Governor, and was Chairman of the successor Canadian Radio-Television and Telecommunications Commission 1968-75. He served as President of the CBC 1982-89, where he was responsible for bringing in the CBC Newsworld TV service.
On this day in 1928, Winnipeg radio station CKY increased its power from 2000 to 5000 watts. During these years (through 1932) CKY leased out signifigant periods of air time to the Canadian National Railways (CNR), which operated during those periods under the 'phantom' call letters CNRW.
On this day in 1930, for the first time Duke Ellington and "His Famous Orchestra" (as they were billed) recorded one of his most successful compositions, "Mood Indigo" for the Brunswick label.  They would wax it several more times during Ellington's 50 year career.
This day in 1938 was a big day in the Hollywood radio community. NBC moved its studios to the corner of Sunset and Vine, the "Crossroads of the World".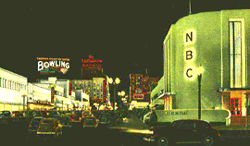 The new Hollywood Radio City drew thousands of visitors ready to fill studio-audience seats for NBC's popular programs.
On this day in 1939, the radio adventure serial Captain Midnight premiered from the studios of WGN Chicago.   Within the year it was appointment listening for kids coast-to-coast, nightly on Mutual, and sponsored by Ovaltine, with Ed Prentiss in the title role.
On this day in 1940, Will Bradley's orchestra waxed the big-band hit "Five O'Clock Whistle" for Columbia Records.
On this day in 1945, actress Ava Gardner made news when she married bandleader Artie Shaw.  It was his fifth wedding, he ended up marrying eight times.
On this day in 1949, bandleader Mark Warnow died at age 49.  He was for years the musical director of radio's Lucky Strike Hit Parade, and the older brother of fellow orch. leader Raymond Scott, who succeeded him on Hit Parade.
On this day in 1952,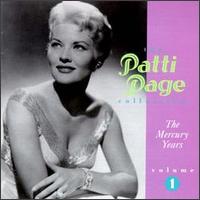 the No. 1 Billboard Pop Hit was "I Went to Your Wedding," by that Singing Rage, Miss Patti Page.
On this day in 1953, the first concert of contemporary Canadian music presented in the U.S. was performed by conductor Leopold Stokowski at Carnegie Hall in New York City.
On this day in 1955, Jose Ferrer and Claire Bloom starred on NBC's Producer's Showcase. They performed in Cyrano De Bergerac.  Ferrer won an Oscar for his performance in the film version.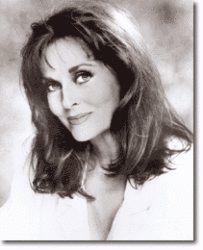 Also in 1955, Miss America Lee Merriwether completed her reign and joined  the NBC Today Show panel.
Still in 1955, Tennessee Ernie Ford released his soon-to-be smash hit "Sixteen Tons." (see 1991 below for more detail.)
On this day in 1956, Mickey and Sylvia recorded their lone million-seller "Love Is Strange."
On this day in 1960, Billboard reported that Dion and the Belmonts were breaking up, only a year and a half after their first big hit, "A Teenager In Love." Dion went on to even greater success as a solo act with such hits as "Runaround Sue," "The Wanderer" and "Ruby Baby."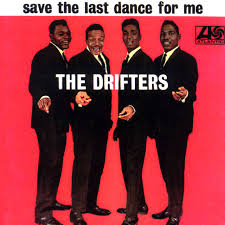 Also in 1960, The Drifters started a three week run at No.1 on the US singles chart with 'Save The Last Dance For Me.'
On this day in 1962, The Beatles made their very first TV appearance on the UK's Granada Network. The show from Manchester, England was the magazine show "People and Places".  The Fab Four performed two songs 'Some Other Guy' and 'Love Me Do'.
On this day in 1963, after several years of futility, singer Bobby Goldsboro recorded "See The Funny Little Clown." It would be his first track to crack the Billboard Top 10.
On this day in 1964, "Do Wah Diddy Diddy" by the British group Manfred Mann reached number one on the Billboard Hot 100. The record was also number one in Britain, and sold more than two-million copies worldwide.
On this day in 1966, the game show "Hollywood Squares" made its first appearance on NBC-TV's daytime schedule.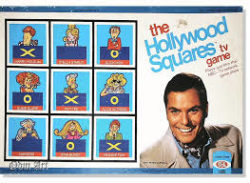 Peter Marshall emceed for the next 15 years.
On this day in 1967, Barbra Streisand starred in the "Belle of 14th Street" special on CBS-TV. And on NBC-TV Phil Spector, Tommy Boyce, and Bobby Hart guest-starred on the "Jeannie, The Hip Hippie" episode of the sitcom "I Dream of Jeannie."
On this date in 1969, the American Federation of Musicians finally allowed The Kinks to tour the US after a three-year absence. The A-F-M had refused permission for the British group to perform in the States after an unauthorized 1966 appearance on the NBC TV show "Hullabaloo."
On this day in 1970, The Jackson Five started a five-week run at No.1 on the Billboard singles chart with 'I'll Be There'.
Also in 1970, Eric Clapton released his soon-to-be-hit version of J.J. Cales' "After Midnight."
On this day in 1972, pop singer Billy Williams, best known for his 1957 hit "I'm Gonna Sit Right Down and Write Myself a Letter," succumbed to the ravages of diabetes at age 61.
Also this day in 1972, the TV movie "Sandcastles" aired. It was the first TV movie to use a single camera videotape system.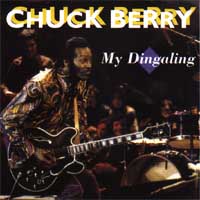 Still in 1972, the No. 1 Billboard Pop Hit was "My Ding-a-Ling," by Chuck Berry. The rude novelty song was Berry's only No. 1 song.
On this day in 1977, in Ottawa, Parliament began regular live TV coverage of the debates and Question Period in the House of Commons.
On this day in 1978, Frankie Valli hit number one with the title song from the movie "Grease."
Also in 1978, Neil Diamond and Barbra Streisand recorded "You Don't Bring Me Flowers" for Columbia records. They had both previously recorded it solo, but this duet version became a Billboard Hot 100 #1.
On this day in 1981, Christopher Cross started a three week run at No.1 on the US singles chart with 'Arthur's Theme, (Best That You Can Do)', his second chart topper.
On this day in 1984,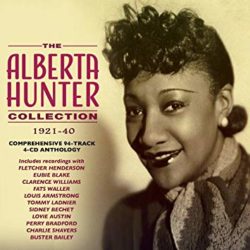 American jazz/blues singer/composer Alberta Hunter, who enjoyed greater acclaim in Europe than in her home country, died at age 89.
On this day in 1986, CHMI-TV signed on to Channel 13 in Winnipeg, owned by Craig Broadcasting. The station is currently owned by Rogers and is branded City-TV.
On this day in 1987, the Bee Gees completed their comeback as their own composition "You Win Again" hit #1 in the UK.  The brothers Gibb thus became the first group to score a British chart topper in each of three decades, the 60s, 70s, and 80s.
On this day in 1988, the No. 1 Billboard Pop Hit was "Groovy Kind of Love," Phil Collins. The "Mindbenders" had a No. 2 hit with the song in 1966.
The earth shook on this day in 1989. Millions were watching the World Series between the San Francisco Giants and the Oakland Athletics, when much to their horror, the seats at Candlestick Park began to rock, light towers swayed, and 58,000 fans became eerily quiet. An earthquake, measuring 6.9 on the Richter scale, had hit the Bay area at 5:04 p.m. Homes crumbled, gas lines ruptured, and the upper section of a two-tiered freeway collapsed onto the lower level at the height of rush hour.  67 people were killed.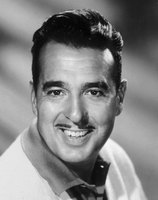 On this day in 1991, Tennessee Ernie Ford, the deep-voiced singer who took "Sixteen Tons" to the top of the pop and country charts in 1955, died of liver failure at age 72. Ford's recording of the Merle Travis song became an anthem for coal miners with its famous phrase: "You load 16 tons, and what do you get? Another day older and deeper in debt." The popularity of "Sixteen Tons" led to a daytime T-V show for Ford, which ran mornings on N-B-C from 1956 to '61.
Also this day in 1991, John Mellencamp was hospitalized in Seattle after suffering dizzy spells during a promotion at a local radio station. His doctor later attributed the problem to "too much coffee, stress and not enough breakfast."
Still in 1991, news anchor Bree Walker Lampley filed a complaint with the Federal Communications Commission against Los Angeles radio station KFI saying it personally attacked her by talking about her having a disformed baby.
On this day in 1995, Sting's former financial adviser, Keith Moore, convicted of bilking the singer to the tune of $9.4 million, was sentenced in a London court to six years in jail.
Also on this date in 1995, Rhino Home Video released the largest video boxed set ever — 58 episodes of "The Monkees" on 21 cassettes.
On this day in 1997, a new cable package of 16 new specialty services launched, including Canadian services The Comedy Network, History Channel, Home & Garden Television, Space: The Imagination Station, Prime, Outdoor Life, Teletoon, Treehouse TV and Headline Sports.  CTV NEWS-1 launched as a basic service with a newscast every 15 minutes.
On this day in 1998, Marvin Gay Sr., who shot and killed his Grammy Award-winning son, Marvin Gaye, in 1984, died in Los Angeles at age 84. Gay shot his son during an argument outside the family's L-A home. He pleaded no contest to voluntary manslaughter and was sentenced to five years probation.
Also this day in 1998, 
 the single, One Week, by Canada's Barenaked Ladies, was #1 on the Billboard Hot 100 — for just the one week.
On this day in 1999, veteran rock band Santana saw its newest release "Supernatural" jump to the top spot at US retailers. It was Santana's first No. 1 release in 28 years.
Also in 1999, having been diagnosed with a severe case of pneumonia, Johnny Cash was admitted to Baptist Hospital in Nashville.
On this day in 2000, John Lennon's legendary "Imagine" piano was the key item at a combined live and Internet auction of Beatles collectibles.
Also in 2000, US presidential hopefuls Al Gore and George W. Bush held their third and last TV debate from St. Louis with a town hall format.
On this day in 2001, composer Jay Livingston died at age 86. He wrote the music while his partner Ray Evans wrote lyrics for a string of hits, including three Oscar-winning songs, "Buttons and Bows,""Mona Lisa," and "Whatever Will Be Will Be (Que Sera, Sera)."
Also in  2001, Jay-Z was sentenced to three years probation after pleading guilty to misdemeanor assault charges for stabbing a record producer during a fight in a nightclub almost two years earlier.
Still this day in 2001, the heirs of Bing Crosby filed a $16 million lawsuit accusing Universal Music Group of cheating him and them on royalty payments for his record sales.
On this day in 2004, Usher and Alicia Keys were at No.1 on the US singles chart with 'My Boo.' The hit gave Usher his fourth chart topper of 2004.
On this day in 2005, Fats Domino returned to his Ninth Ward home in New Orleans for the first time since Hurricane Katrina, only to find it destroyed.  Included in the loss were his piano and several gold record trophies.
On this day in 2006, ZZ Top was presented with the International Entertainment Buyers Association's Living Legend Award at a gala banquet in Nashville. ZZ Top were recognized for their "hard-rocking power-trio approach to the Blues," and "superior musicianship . . . attitude, style and some devilishly funny songs."
On this day in 2007, singer Teresa Brewer died of a neuromuscular disease at age 76. Among her big hits in the 1950's were Music, Music, Music, Let me Go Lover, Sweet Old-Fashioned Girl, Empty Arms, and Ricochet.
Also in 2007, perpetually glum-faced comedian Joey Bishop, a member of the Rat Pack, who hosted his own late-night talk show on ABC TV in the late 60's, died of heart failure at age 89.
Still in 2007, the State of California came after singer and resident Dionne Warwick for some $2.67 million they claim she owed in back taxes.
Again in 2007, Paul McCartney was a guest DJ on BBC Radio One to mark the national radio station's 40th anniversary. "They've very kindly asked me to do my own show, talk about people who inspired me and play my favorite records," said McCartney. Other UK musicians, including Ozzy Osbourne, also pulled a Radio One DJ shift.
On this day in 2008, Four Tops singer Levi Stubbs lost his battle with cancer at age 72. The group signed with Motown Records in 1963 and produced 20 Top 40 hits over the following 10 years.
On this day in 2009, songwriter/composer Vic Mizzy died at age 93. He wrote popular hits in the 1930's and 40's (The Jones Boy, Three Little Sisters, My Dreams Are Getting Better All The Time, etc) and later music for the TV shows Green Acres, The Addams Family, The Richard Boone Show and Quincy ME.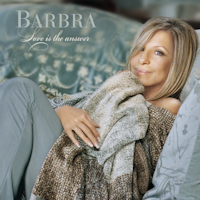 Also in 2009, Barbra Streisand went to No.1 on the US album chart with 'Love Is the Answer.'
On this day in 2010, Cleveland radio personality "Tall Ted" Hallaman, who used humour and musical standards to attract Ohio audiences over a 50 year career, died after a short illness at age 83.  He had been pulling regular air shifts until a few weeks before his death.
Also in 2010, Kings Of Leon guitarist Caleb Followill made an appearance on the U.S. edition of Iron Chef. He was a guest judge during a segment called the "Secret Ingredient." Followill was so impressed by one dish that he asked the other judges whether it is "okay if we eat it all?"
On this day in 2013, U2's "Ordinary Love," the first new cut from the band in three years, was featured in the trailer for the Nelson Mandela biopic, Mandela: Long Walk To Freedom.
On this day in 2014,
                     Foo Fighters: Sonic Highways debuted on HBO. The eight-episode series chronicled the recording of the band's album 'Sonic Highways' and the musical histories of each city visited.
On this day in 2015, Neil Young and The Red Hot Chili Peppers performed a rare acoustic performance at the Silverlake Conservatory of Music in Los Angeles, to support the non-profit organization's mission of offering students the opportunity to study music.
On this day in 2016, actor Eddie Applegate, who played the star's high school boyfriend on ABC-TV's The Patty Duke Show (1963-66), died  after a long illness at age  81.
Also in 2016, actress Allison Janney (Mom, The West Wing, Mr. Sunshine) was awarded her own new star on the Hollywood Walk of Fame.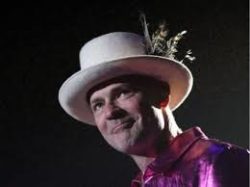 On this day in 2017,   Usher and Alicia Keys  Canadian rock singer-songwriter, musician, writer and activist, the lead singer and lyricist for The Tragically Hip, succumbed to glioblastoma, a form of brain cancer at age 53, a year-and-a-half after receiving his terminal dignosis.
Also in 2017, former New York news anchor Michelle Marsh, who was seen on WCBS and later WNBC over a quarter of a century, died after a seven year battle with breast cancer at age 63.
On this day in 2018, All That Remains' founding member and guitarist Oli Herbert died at his Connecticut home at age 44. He drowned in a pond with anti-depressants and a sleep aid in his system. Herbert joined All That Remains in 1998 and appeared on nine studio albums.
Today's Birthdays
Singer Jim Seals (Seals & Crofts) is 82.
Singer Gary Puckett is 81.
Actor Michael McKean (Better Call Saul, Family Tree, Primetime Glick, Laverne & Shirley) is 77.
Actor George Wendt (Cheers, Clipped) is 75.
Portland-born singer/actor/comedian Bill Hudson of the Hudson Bros. (The Millionaire TV Movie) is 74.
Actress Joan Prather (Eight Is Enough) is 73.
TV commentator/actor Vincent Van Patten (World Poker Tour, Baywatch) is 66.
Country singer Alan Jackson is 65.
Actor Grant Shaud (Murphy Brown) is 63.
Animator/voice actor Mike Judge (King of the Hill, Beavis and Butthead) is 63.
Actress Andrea Powell (The Fates) is 58.
Actor Mark Gatiss (Sherlock) is 57.
Montreal-born actress Venus Terzo (Arrow, Da Vinci's Inquest, Da Vinci's City Hall, X-Men: Evolution) is 56. 
Singer Rene Dif (Aqua) is 56.
Reggae singer Ziggy Marley is 55.
Newfoundland-born TV host/satirist Rick Mercer (This Hour has 22 Minutes, Rick Mercer Report, Talking to Americans) is 54.
Actor Wood Harris (The Wire) is 54.
Actress Nancy Sullivan (Drake & Josh) is 54.
Singer Wyclef Jean of the Fugees is 54.
Ontario-born actor J.C. MacKenzie (Madam Secretary, Vinyl, Hemlock Grove, Dark Angel, Murder One) is 53. 
Singer Chris Kirkpatrick ('N Sync) is 52.
Rapper Eminem is 50.
Actress Sharon Leal (Private Practice, Boston Public, Guiding Light) is 50.
Actor Matthew Macfadyen (Ripper Street, MI-5) is 49.
Halifax-born actress Laura Regan (Minority Report, Mad Men) is 46. 
Actress Alimi Ballard (Numb3rs, Sabrina the Teenage Witch) is 46.
Rock musician Sergio Andrade is 46.
Jasper Alta-born actress (UVic-graduate) Erin Karpluk (When Calls the Heart, Being Erica, Rookie Blue, Godiva's) is 44.
Actress Deanna Russo (Satisfaction, Being Human, Knight Rider) is 44.
Actress Angel Parker (Lab Rats) is 43.
Comedienne/actress Cameron Esposito (Take My Wife, Maron) is 42.
Actress Felicity Jones (Diary of Anne Frank) is 40.
Actress Michelle Ang (Fear the Walking Dead) is 39.
Actor Chris Lowell (Private Practice, Veronica Mars) is 39.
Actor Max Irons (The White Queen) is 38.
Actor Dee Jay Daniels (The Hughleys, In the House) is 35.
Singer/actress Dora Madison Burge (Chicago Fire, Friday Night Lights) is 32.
Actor Jacob Artist (Glee) is 31.
Chart Toppers – Oct. 17
1945 Till the End of Time – Perry Como If I Loved You – Perry Como Along the Navajo Trail – Bing Crosby & The Andrews Sisters You Two Timed Me One Time Too Often – Tex Ritter
1954 Hey There – Rosemary Clooney I Need You Now – Eddie Fisher Papa Loves Mambo – Perry Como I Don't Hurt Anymore – Hank Snow
1963 Sugar Shack – Jimmy Gilmer & The Fireballs Be My Baby – The Ronettes Cry Baby – Garnet Mimms & The Enchanters Talk Back Trembling Lips – Ernest Ashworth
1972 Ben – Michael Jackson Use Me – Bill Withers Everybody Plays the Fool – The Main Ingredient Funny Face – Donna Fargo
1981 Arthur's Theme (Best that You Can Do) – Christopher Cross Start Me Up – The Rolling Stones For Your Eyes Only – Sheena Easton Step by Step – Eddie Rabbitt
1990 Praying for Time – George Michael I Don't Have the Heart – James Ingram Ice Ice Baby – Vanilla Ice Friends in Low Places – Garth Brooks
1999 Smooth – Santana featuring Rob Thomas I Do (Cherish You) – 98 Degrees Mambo No. 5 (A Little Bit…) – Lou Bega Something Like That – Tim McGraw
2008 So What – P!nk Disturbia – Rihanna Hot N Cold – Katy Perry Everybody Wants to Go to Heaven – Kenny Chesney with The Wailers
Today in Broadcast History compiled by Ron Robinson