ON THIS DAY in 1885
cartoonist Harry Hershfield, who became one of America's favorite joke-tellers on radio's long-running "Can You Top This," was born in Cedar Rapids Iowa. Hershfield died Dec. 15 1974 at age 89.
On this day in 1917,
actress Laraine Day
was born La Raine Johnson in Roosevelt Utah.  A movie actress since she was 19, Laraine hosted her own TV show in 1951, and guested in TV dramatic roles until 1986, when she appeared twice on "Murder She Wrote".  She died Nov. 10 2007 at age 90.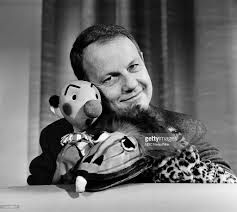 Also this day in 1917, Emmy Award-winning puppeteer Burr Tillstrom was born in Chicago, the city which also hosted his star-making turn as the creative genius behind Kukla & Ollie (early TV kids show, Kukla, Fran & Ollie.)

Fran Allison was Tillstrom's co-star, Hugh Downs was the show's announcer in its early years. Tillstrom continued to perform puppet shows until his death Dec 6 1985 at age 68.  He was posthumously inducted into the TV Hall of Fame in 1986.
On this day in 1924, poet/comedian
Nipsey Russell was born in Atlanta.  After a year in the cast of "Car 54 Where Are You?" he became a popular guest on TV variety & panel shows.  He succumbed to cancer Oct 2, 2005 at age 80.
On this day in 1937, a singer named Leonard Slye left the Sons Of The Pioneers western singing group for a solo career. He went on to great film, radio & TV success under the name Roy Rogers.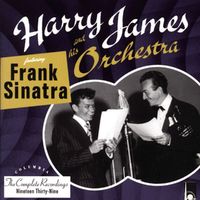 On this day in 1939, Harry James and his band recorded On a Little Street in Singapore for Columbia Records. A kid singer named Frank Sinatra was the featured vocalist on what was his seventh recording.
On this day in 1947, Burr Tillstrom's TV puppet show that attracted more adults than kids, "Kukla, Fran & Ollie" premiered on Chicago station WBKB, under the early title "Junior Jamboree".  It went national on NBC-TV in early 1949. (see 1917 above.)
On this day in 1953, Tony Bennett was in New York to record "Stranger in Paradise," a future Cash Box #1 single, and his second straight Gold Record.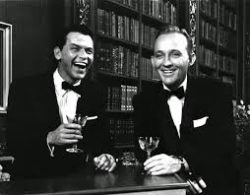 On this day in 1957, two superstars introduced a new car on ABC-TV.

Bing Crosby and Frank Sinatra joined forces in an hourlong special that turned out to be a big ratings hit. Too bad the "Edsel", the car that Ford Motor Company was introducing, didn't fare as well.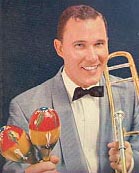 This day in 1958 was musically memorable as
Warren Covington
conducted the Tommy Dorsey Orchestra for what would be the last big band recording to climb the pop charts. Tea for Two Cha Cha, made it into the Top 10, peaking at #7.
And that was the end of the Big Band Era. Rock 'n' roll was here to stay.
Also in 1958, Frank Sinatra started a five-week run at No.1 on the Billboard album chart with 'Frank Sinatra Sings For Only The Lonely'.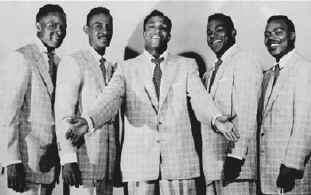 On this day in 1960, the No. 1 Billboard Pop Hit was "Save the Last Dance for Me" by The Drifters.
Also this day in 1960, the third US presidential debate was televised with Richard Nixon in Hollywood & John Kennedy in New York.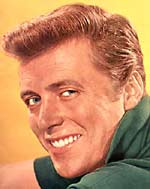 On this day in 1961, a first took place on "77 Sunset Strip".  For the first time since the show began 3 years earlier, viewers saw Gerald Lloyd 'Kookie' Kookson III
(Edd Byrnes)
wearing a coat and tie. It was "the ginchiest." Kookie, Kookie, lend us your com
Also this day in 1961, a TV news icon called it quits. Howard K. Smith parted ways with CBS News. He said there was a difference in interpretation of network news policy. He ended up anchoring the ABC evening newscast.
On this day in 1962, Don Everly collapsed during rehearsals on stage at the Prince of Wales Theatre in London, on the eve of a 22-date Everly Brothers UK tour. He was flown back to the US for treatment and the tour continued with Phil Everly performing solo.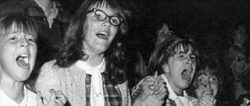 On this day in 1963, the term Beatlemania was coined, as The Beatles made their first major TV appearance from the London Palladium. The BBC had an audience of 15 million tuned in. Thousands of delirious fans jammed the streets outside the theatre to voice their support of the Fab Four. A few months later, Beatlemania would sweep the U.S. as well.
Also in 1963, Leslie Gore sang a medley of her hits "It's My Party" and "She's a Fool" on CBS-TV's Ed Sullivan Show. Tony Bennett also sang a medley, while Frank Gorshin did impressions of James Cagney, Clark Gable, Al Jolson, James Dean and W.C. Fields.
On this day in 1965, The Beatles were at Abbey Road Studios in London to record "Drive My Car," a phrase Paul said was "an old blues euphemism for sex."
Also in 1965, also in London, The Who recorded "My Generation." Roger Daltrey said he stuttered the lyrics in order to fit them to the music.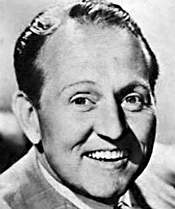 On this day in 1967, after 22 years CBS radio canceled Saskatchewan-born Art Linkletter's House Party. It continued on TV for another 2 years
.
TV supporting actress Bea Benaderet, who finally became a leading lady on 
CBS-TV's Petticoat Junction, died of lung cancer and pneumonia at age 62.
Also in 1968, John Lennon recorded "Julia" for the forthcoming album, "The Beatles," which we now refer to as "The White Album." Lennon wrote the song as a tribute to his mother, killed ten years earlier by a car driven by a drunken off-duty policeman when John was 17.
On this day in 1970, the ashes of rocker Janis Joplin were scattered off the coast of California.
On this day in 1971, "Little" Donny Osmond received a shiny gold record for his rendition of the Steve Lawrence hit, Go Away Little Girl. He went on to garner million-seller success with Hey Girl and Puppy Love too. Donny was only 13 years old.
Also this day in 1971, the first "World Series" night game was telecast on NBC.  Pittsburgh-co-owner Bing Crosby sang the National Anthem before the game between the Pirates & the Orioles.
On this day in 1973, the Rolling Stones' "Goat's Head Soup" was the number one album in the U.S.
On this day in 1974, columnist/impressario Ed Sullivan, who showcased the top talent of the 1950's, 60's & early 70's each Sunday night on CBS-TV, fell victim to esophagal cancer, dying at age 73.
Also in 1974, the No. 1 Billboard Pop Hit was "Nothing from Nothing" by Billy Preston.
On this day in 1975, Toronto-born rocker Neil Young underwent surgery in Los Angeles to have a growth removed from his vocal cords.
Also in 1975, John Denver won top honours at the 9th Annual Country Music Assn Awards.
On this day in 1978, U.S. President Jimmy Carter was a guest on National Public Radio where he answered questions posed by listeners.
On this day in 1979, Michael Jackson went to #1 for the second time with "Don't Stop 'Til You Get Enough."  His first chart topper was "Ben."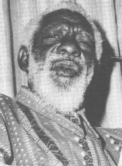 Also this day in 1979, actor Clarence Muse,
who had the Dooley Wilson role as the piano playing "Sam" in the 1955-56 TV series "Casablanca", died at age 90.
On this day in 1980, AC/DC's "Back in Black" went platinum.
On this day in 1984, the Rev. Jesse Jackson collected the $5,000 standard scale payment for guest hosts on Saturday Night Live. Jackson also appeared in several skits on the show.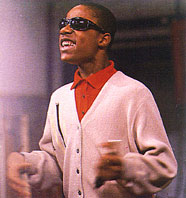 Also this day in 1984, the song "I Just Called to Say I Love You" by Stevie Wonder topped the charts and stayed there for 3 weeks. It was his seventh #1 song.
On this day in 1985, guitarist Ricky Wilson of The B-52's died of complications from AIDS. He was just 32.
On this day in 1990, radio newsman & first CBS TV anchor Douglas Edwards died of cancer at the age of 73.
Also in 1990, at the West Point U.S. Military Academy, Bob Dylan performed his scathing anti-war attack "Masters Of War." Even more strangely, a number of the cadets turned his protest song "Blowin' In The Wind" into a singalong.
Still in 1990, George Michael went to No.1 on the US singles chart with 'Praying For Time', his 6th US solo No.1.
On this day in 1992, former CBS Morning News anchor Hughes Rudd, died of an aneurysm at age 71.
On this day in 1995, rapper Tupac Shakur was released from jail after serving 8 months. The charges were for groping and fondling a woman in a New York hotel room.
On this day in 2001, country legend Merle Haggard, with a history of heart disease, cancelled the remainder of his U.S. tour after complaining of tightness in his chest.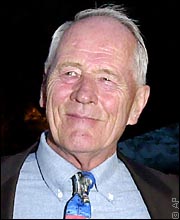 On this day in 2002,  the historian/author behind the outstanding HBO series, Band of Brothers, Stephen Ambrose died of lung cancer at age 66.
Also in 2002, actor Keene Curtis (Cheers) died of Alzheimer's at age 79, while actor Dennis Patrick (Dallas, Dark Shadows) died in a fire at his L.A. home at age 84.
Still in 2002, former Los Angeles morning man Al Lohman, who teamed for years with the late Roger Barkley to dominate the wake-up radio ratings at KFWB and later KFI, died of bladder cancer at age 69.
Again in 2002, the British rock band Muse took legal action against Canadian diva
Celine Dion after she announced her forthcoming Las Vegas show would be called 'Muse'. Singer Matt Bellamy from the band said 'We don't want anyone to think we're Celine Dion's backing band.'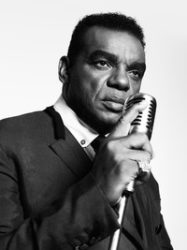 On this day in 2004, the US Internal Revenue Service charged 63-year-old Ronald Isley, lead singer of the Isley Brothers, with tax evasion, for failing to report income from royalties and performances by the band between 1997 and 2002. He was later found guilty and handed three years in prison.
On this day in 2005, Canada's Nickelback hit four cities in a day to promote their "All The Right Reasons" album. The cities were Halifax, Toronto, Calgary and Vancouver. They did interviews, meet-and-greets and also performed.
On this day in 2006, U2's Bono was in New York to officially launch the (RED) line of products that benefit the fight against AIDS in Africa. Bono also appeared on The Oprah Winfrey Show to promote (RED), a segment taped in Chicago the previous day.
Also in 2006, Chicago Mayor Richard M. Daley presented P. Diddy with a pair of cufflinks to mark the inauguration of an annual "Diddy Day" in the city.
Still in 2006, Pearl Jam was honored at a charity event by Seattle's YouthCare organization. The band was presented the Marleen Alhadeff Volunteer of the Year Award for its ongoing commitment to helping young homeless people.
On this day in 2007, Jon Bon Jovi hosted NBC's Saturday Night Live. Though the Foo Fighters, promoting their sixth album, "Echoes, Silence, Patience & Grace," were the musical guests, the Bon Jovi group also performed "Lost Highway."
On this day in 2008, Ringo Starr posted a video message on his Web site, saying  he no longer had time to sign autographs and asked fans not to send him any mail at all.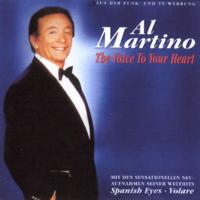 On this day in 2009, singer Al Martino died six days after his 82nd birthday.  From the 1950's to the '70's he was a major hitmaker of the Italian crooner variety (Here in My Heart, Spanish Eyes, I Love You Because, Mary in the Morning, etc).  He also starred on the bigscreen as Johnny Fontane in The Godfather.
On this day in 2010, a popular New York deejay from the pre-rock era, Jerry Marshall, who spent upwards of 30 years at WNEW, WMGM, WINS, WCBS and WNBC, died at age 91.  In 1948 he was the first radio host to play Nat King Cole's soon-to-be #1 hit  "Nature Boy."
Also in 2010, the alt-rock band The Pixies headlined a concert in Santiago, Chile, in honor of the 33 miners who were rescued from a collapsed mine that same evening, a good-news event carried by TV around the world.
On this day in 2011, guitarist Tom Morello of Rage Against The Machine performed at the Occupy Wall Street protest in Manhattan. Morello told Rolling Stone magazine he was just "one more voice to the growing chorus of millions demanding economic justice at home and around the globe."
On this day in 2012, actor/TV host Gary Collins, who guested on such hit TV series as "Fantasy Island," "Charlie's Angels," "Alice," "The Love Boat," and "Police Story," died of natural causes at age 74. Collins won an Emmy as host of the talk show "Hour Magazine" (1980-88), and also hosted the Miss America Pageant (1985-89).
On this day in 2013, veteran radio personality Bob Sanders, best known for a talk radio career that spanned four decades in Chicago, New York and Milwaukee, much of the time with his wife Betty as co-host, died at age 89.
On this day in 2014, an auction of rare, vintage and signed Rush memorabilia closed after a 10-day run on eBay. The auction benefitted Grapes Under Pressure 3 (GUP3) which supports humanitarian causes undertaken by the international wine community.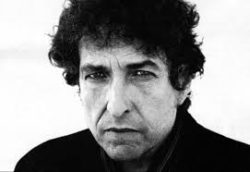 On this day in 2016,  singer/songwriter Bob Dylan was named the surprise winner of the Nobel prize in literature "for having created new poetic expressions within the great American song tradition."
On this day in 2018, the Beatles' "Sgt. Pepper's Lonely Hearts Club Band" was named Britain's most popular studio album of all time in a survey conducted by The Official Charts Company.
Today's Birthdays
Musician/bandleader Terry Gibbs (Steve Allen Comedy Hour) is 99.
Singer Nana Mouskouri is 89.
New York radio/Sirius-XM d.j. "Cousin Brucie" Morrow is 88.
Gospel singer Shirley Caesar is 85.
Actress Shirley Caesar (Heartland, A Painted House) is 84.
Singer-musician Paul Simon is 82.
Musician Robert Lamm (Chicago) is 79.
Actor Demond Wilson (Sanford & Son, Baby I'm Back, New Odd Couple) is 77.
Country singer Lacy J. Dalton is 77.
Singer-musician Sammy Hagar is 76.
Singer John Ford Coley is 72.
Model Beverly Johnson (She's Got the Look, America's Next Top Model) is 71.
Writer/producer Chris Carter (The X Files, Millenium) is 67.
Actor Reggie Theus (Hang Time, Slamball) is 66.
Actor Marc MacCaulay (Burn Notice, Matlock, Swamp Thing) is 66.
Actor Wayne Pygram (Farscape) is 64.
Singer/TV host Marie Osmond (Marie, Ripley's Believe it or Not, Donnie & Marie) is 64.
Singer Cherrelle is 64.
Rock singer Joey Belladonna (Anthrax) is 63.
Actress T'Keyah Crystal Keymah (In Living Color, That's So Raven, Cosby) is 61.
Actress Kelly Preston (For Love & Honor, Fat Actress) is 61.
Country singer John Wiggins is 61.
Actor Christopher Judge (Stargate SG-1) is 59.
Actor Matt Walsh (Veep) is 59.
Actor Reginald Ballard (Martin, The Bernie Mac Show) is 58.
Actress Kate Walsh (Bad Judge, Private Practice, Grey's Anatomy, Drew Carey Show) is 56.
Actress Tisha Campbell-Martin (In Living Color, My Wife & Kids, Martin) is 55.
Actress Jill Flint (Royal Pains) is 55.
Actress Alex Ferns (EastEnders) is 55.
Classical singer Carlos Marin (Il Divo) is 55.
Musician Jeff Allen of Mint Condition is 55.
Actress Cady McClain (All My Children, As the World Turns) is 54.
Country singer Rhett Akins is 54.
US figure skater Nancy Kerrigan is 54.
Actor Sacha Baron Cohen (Who is America?, Da Ali G Show) is 52.
Radio/TV personality/entertainment reporter Billy Bush (Extra, Access Hollywood, NBC Today Show) is 52.
Rock musician Jan Van Sichem Jr (K's Choice) is 51.
Actor Branden Williams (Entourage, Robert Kennedy & His Times) is 49.
Rhythm-and-blues singers Brandon and Brian Casey (Jagged Edge) are 48.
Actress Jennifer Sky (General Hospital) is 47.
Actress Kiele Sanchez (The Glades, Related, Lost) is 46.
Former CTV Van. Island meteorologist Astrid Braunschmidt is 43.
Singer Ashanti is 43.
Singer-rapper Lumidee is 43.
Christian rock singer Jon Micah Sumrall (Kutless) is 43.
Actress Katia Winter (Sleepy Hollow, Dexter) is 40.
Actress Ashley Newbrough (Mistresses, Privileged) is 36.
Actress Bailey Noble (True Blood) is 33.
Actor  Noah Crawford (How to Rock, My Name is Earl) is 29.
Actress Nell Tiger Free (Game of Thrones) is 24.
Actor Caleb McLaughlin (Stranger Things) is 22.
Chart Toppers – Oct. 13
1950
Goodnight Irene – The Weavers
La Vie En Rose – Tony Martin
Bonaparte's Retreat – Kay Starr
I'm Moving On – Hank Snow
1959
Mack the Knife – Bobby Darin
Mr. Blue – The Fleetwoods
Poison Ivy – The Coasters
The Three Bells – The Browns
1968
Hey Jude – The Beatles
Fire – The Crazy World of Arthur Brown
Little Green Apples – O.C. Smith
Harper Valley P.T.A. – Jeannie C. Riley
1977
Star Wars Theme/Cantina Band – Meco
Keep It Comin' Love – KC & The Sunshine Band
You Light Up My Life – Debby Boone
Heaven's Just a Sin Away – The Kendalls
1986
When I Think of You – Janet Jackson
Don't Forget Me (When I'm Gone) – Glass Tiger
Two of Hearts – Stacey Q
Both to Each Other (Friends & Lovers) – Eddie Rabbitt & Juice Newton
1995
Fantasy – Mariah Carey
Gangsta's Paradise – Coolio featuring L.V
Runaway – Janet Jackson
I Like It, I Love It – Tim McGraw
2004
My Happy Ending – Avril Lavigne
She Will Be Loved – Maroon 5
Goodies – Ciara featuring Petey Pablo
Days Go By – Keith Urban
Today in Broadcast History compiled by Ron Robinson