ON THIS DAY in 1905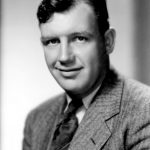 cowboy actor Andy Devine
 was born in Flagstaff Ariz.  He played comic, raspy-voiced sidekick to several western stars, Roy Rogers in movies, Guy Madison on radio, and Wild Bill Hickok on TV.  He also had TV series roles on Andy's Gang and Flipper. Devine succumbed to leukemia Feb 18 1977 at age 71.
On this day in 1911, singer & bandleader Vaughn Monroe was born in Akron Ohio.
He had 70 chart hits in the 40's & 50's, including his theme Racing with the Moon, and Let It Snow. Monroe died May 21 1973 following stomach surgery, at age 61.
On this day in 1915, evangelist/atheist/politician/broadcaster Charles Templeton was born in Toronto.  In the late 50's & 60's he was prominent in CBC Public Affairs broadcasting.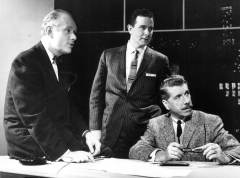 Pictured, center on the set of CBC Close-Up. His daily radio "Dialogue" with Pierre Berton was on the air on CFRB for 18 years.  He died June 7 2001 at age 85, after a long battle with Alzheimers.
On this day in 1919, comedian Gabe Dell (Steve Allen Show, The Corner Bar) was born in Brooklyn. He's the only original member of the movies' Dead End Kids to have a successful solo career. Dell died from leukemia July 3 1988 at age 68. Here's a skit from YouTube of Pat Harrington Jr. and Gabe Dell tearing each other apart  on the Steve Allen Show-"Wonderful World Of Violence" http://www.youtube.com/watch?v=zbyHpSDWKOo 2 min 3 sec –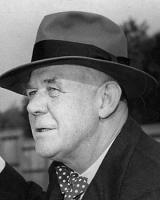 On this day in 1922, the first radio network paired WJZ in Newark, NJ with WGY in Schenectady to bring the World Series game direct from the Polo Grounds in New York. Legendary sports columnist Grantland Rice was behind the microphone for the broadcast.
On this day in 1940, a short-lived 15-minute daytime drama Kate Hopkins, Angel of Mercy was heard for the first time on CBS radio. Tom Hopkins, Kate's husband, was played by radio "Superman" & "Beat the Clock" TV host Clayton "Bud" Collyer". 
The announcer for the year-and-a-half run was Ralph Edwards of future 'Truth or Consequences' and 'This is Your Life' fame.
Also this day in 1940, another radio soap "Portia Faces Life"debuted on the CBS network. It centered around the life of Portia Blake Manning, an attorney and a widow with a young son, and ran daily for eleven years.
Still this day in 1940, Artie Shaw's orchestra recorded Hoagy Carmichael's standard, Star Dust— for RCA Victor Records.
On this day in 1950, The Frank Sinatra Show debuted on CBS-TV.  Ben Blue, The Blue Family, singer June Hutton, the Whippoorwills and Axel Stordahl's orchestra were regulars on the weekly show. Jackie Gleason made a number of guest appearances.  Although Sinatra had a five-year contract the show was cancelled after two seasons.
Also this day in 1950, following four test airings in the summer, "Your Hit Parade"  became a weekly music feature on NBC-TV, featuring Canada's Giselle MacKenzie. It had started as a radio program in 1935.
On this day in 1952, "Bob Horn's Bandstand" aired for the first time on WFIL-TV Philadelphia.  Dick Clark joined in 1955 as a substitute-host, and took over permanently in July '56.   The program went network on ABC-TV as "American Bandstand" this same date in 1957.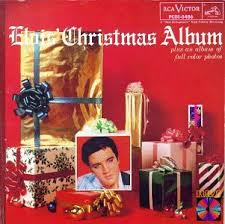 On this day in 1957, RCA Victor announced that they had already received 500,000 advance orders for Elvis' Christmas album, which wouldn't be released until Oct. 16th.
On this day in 1959, a U.S. House subcommittee began investigations of allegedly rigged TV quiz shows.  Their findings killed off some shows .. and led to a 1994 movie about the rigging ("Quiz Show").
Also in 1959, ABC-TV's "Hawaiian Eye" aired the first of 134 episodes in the original series. The original Warner Bros. detective drama starred Anthony Eisley, Robert Conrad, Poncie Ponce, and actress/singer Connie Stevens in her breakout role of Cricket Blake.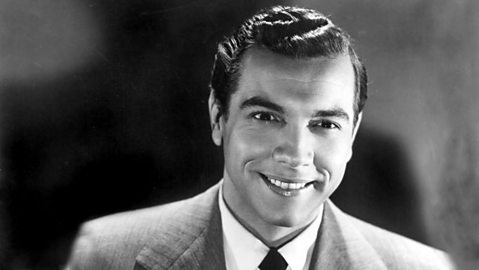 Still in 1959, singer Mario Lanza,he of the operatic voice (Be My Love), died at age 38 of a heart attack followed by double pneumonia.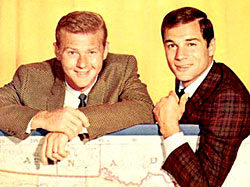 On this day in 1960, the TV show "Route 66" premiered on CBS,starring George Maharis and Martin Milner.
Also this day in 1960 the 2nd presidential debate between JFK & Richard Nixon was televised.
On this day in 1963, The Rolling Stones recorded the Lennon and McCartney-penned song 'I Wanna Be Your Man' in London.
On this day in 1964,

 The Beatles appeared on ABC TV's pop music showcase"Shindig!" Their performance of "Kansas City,""I'm a Loser" and "Boys" had been taped in London.
On this day in 1966, British rocker Johnny Kidd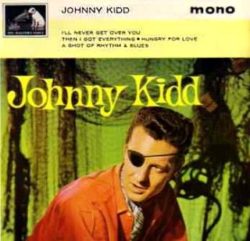 (Johnny Kidd & the Pirates) died at age 26 in a car crash in England.
On this day in 1967, The Beatles turned down a $1 million offer for one more concert at New York's Shea Stadium. This came after their decision to quit touring.
Also in 1967, Cass Elliot from The Mamas And The Papas spent the night in a London jail after being accused of running out & not paying at her hotel.  Because of her incarceration a TV and concert appearance by the foursome had to be cancelled.
On this day in 1968, at the fifth game of baseball's World Series between Detroit and St. Louis, Jose Feliciano delivered a most non-traditional interpretation of the Star Spangled Banner, which upset not only the sold out Detroit crowd but TV viewers nationwide.
On this day in 1969, the Youngbloods hit, "Get Together",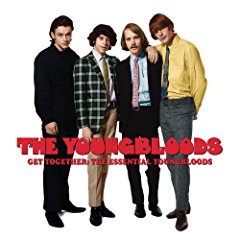 passed the million-selling mark to achieve Gold Record status. YouTube presents:  Youngbloods http://www.youtube.com/watch?v=WybIhLJjlTY
On this day in 1970, a large step towards our computer age was taken as Intel introduced the memory chip.
On this day in 1971, the CRTC okayed Dennis Reid's plan to sell BC radio stations CKCQ Quesnel, CKWL Williams Lake and CKBX 100 Mile House to a group of local businessmen.
Also in 1971, the single "Got to Be There" by Michael Jackson hit store shelves.  It was the budding superstar's first solo release following his departure from the Jackson 5.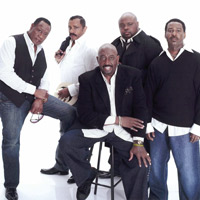 On this day in 1976, Dennis Edwards announced his departure from The Temptations. But he would rejoin the group four years later for their successful "Power" album.
On this day in 1977, guitarist Steve Hackett left the band Genesis.
On this day in 1978, the Rolling Stones were the musical guests on NBC-TV's "Saturday Night Live." Among other songs they delivered their latest single, "Beast Of Burden."
Also in 1978, we learned via Billlboard magazine that Marvin Gaye had twice filed bankruptcy papers earlier in the year, declaring debts of more than $7 million.
On this day in 1979, ABBA wrapped up their tour of North America at Maple Leaf Gardens in Toronto.
On this day in 1985, a Spokane AM radio station heard at 590 on the dial for decades, KHQ signed off for the last time.
On this day in 1986, a memorial service for Metallica bassist Cliff Burton was held in his hometown of Castro Valley, CA. Burton died when the band's tour bus hit some black ice and crashed, enroute from Stockholm to Copenhagen, Denmark.
Also in 1986, the No. 1 Billboard Pop Hit was "When I Think of You," by Janet Jackson. With this song, Michael and Janet Jackson become the first siblings to both have solo No. 1 singles.
On this day in 1988, singer Billy Daniels, whose 1950 Mercury recording of That Old Black Magic sold in the millions, lost his battle with cancer at age 73.
On this day in 1989, the song "Miss You Much" by Janet Jackson topped the charts and stayed there for 4 weeks.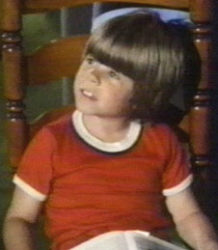 On this day in 1991, child star Adam Rich  (Nicholas on 'Eight is Enough') now almost 23, was arrested in Los Angeles for breaking the window of a drug store to try to steal narcotics. His bail was posted by his "Dad" on the TV show, Dick Van Patten.
On this day in 1992, the CBC announced a new (and shortlived) 9:00 pm news program "Prime Time News" with Peter Mansbridge and Pamela Wallin, to replace The National and The Journal. The earlier hour proved to be a failure, and the experiment was reversed two years later. From YouTube, "CBC Prime Time News" story which was the First Report On The Internet  by the late Bill Cameron
On this day in 1995, Ottawa's Alanis Morrissette made music history. She became the first Canadian woman to top the Billboard album chart, after her breakthrough CD "Jagged Little Pill" climbed to #1. With total sales of more than 33 million Morrisette's album was eventually certified Platinum nine times over, and turned out to be the best selling CD of the '90's.
On this day in 1996, an alleged shoplifter surrendered to actors Richard Belzer  and Clark Johnson  in Baltimore, after mistaking them for real cops. Belzer and Johnson were filming an episode of NBC-TV's "Homicide: Life on the Street."
Also in 1996, the Fox News Channel made its debut on American satellite and cable systems. And television news would never be the same.
On this day in 1997, Elton John revived a verbal sparring match with Keith Richards which started earlier in the month.  Replying to Richards' charge that John's only claim to fame is "writing songs for dead blondes," John shot back, "He's so pathetic, poor thing. It's like a monkey with arthritis, trying to go onstage and look young."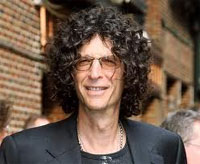 On this day in 2000,  Howard Stern was named nationally syndicated personality of the year at the Billboard/Airplay Monitor Radio Awards.
On this day in 2002, Faith Hill was at No.1 on the US album chart with 'Cry.'
On this day in 2003, Israel H. (Izzy) Asper, tax lawyer, jazz lover, politician, and founder of CanWest Global Communications Corp., died in Winnipeg at age 71. The company was never the same.
Also this day in 2003, radio station CBUX-1 FM 88.9 signed on in Victoria, 13 months after its originating station at FM 90.9 debuted in Vancouver, bringing "La Chaine Culturelle" to francophones in Victoria and southern Vancouver Island.
Still in 2003, actor Randy Quaid was honored with his own star on the Hollywood Walk of Fame. It's located at 7000 Hollywood Boulevard, the street where he once worked as a janitor.
On this day in 2004, actress-turned-writer Hildy Parks(To Tell the Truth) died at age 78 following a stroke.   She won an Emmy for writing after 20 years of scripting the annual Tony Awards telecast.
Also in 2004, singer Melissa Etheridge cancelled her tour in order to undergo surgery and treatment for breast cancer.  She didn't perform again until the folowing February.
Still in 2004, Ozzy Osbourne and his wife, Sharon, hosted a star-studded charity fund-raising dinner at their Beverly Hills mansion. "An Evening at Home With the Osbournes" featured a performance by Elton John and a live auction, with proceeds to the Elton John AIDS Foundation and Sharon Osbourne's Colon Cancer Program at the Cedars-Sinai Medical Center.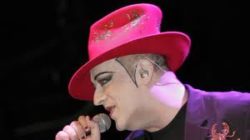 On this day in 2005, Boy George was arrested in New York after police found traces of cocaine on a computer table in his apartment. George had called 911 because he feared somebody was trying to break in.
On this day in 2007, 25 year-old Hip-hop artist Lil' Wayne was arrested after a concert in Idaho on a warrant stemming from a drug possession charge. Because of the nature of the charges, the rapper – real name Dwayne Michael Carter Jr – was not eligible for bail.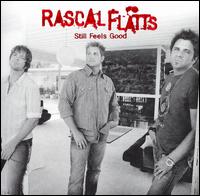 Also in 2007, Rascal Flatts were at No.1 on the US album chart with 'Still Feels Good' the American country pop band's fifth studio album and third No.1.
Still in 2007, the Rolling Stones' Mick Jagger appeared on VH1 Classic's Inside Track to discuss his solo career – among other topics.
Again in 2007, Bruce Springsteen was interviewed on CBS-TV's 60 Minutes. Concert footage was shown, and The Boss talked about his political beliefs in relation to the songs on his "Magic" album.
On this day in 2008, The Clash's show at New York's Shea Stadium in 1982 (opening for The Who) was released on CD. A bootlegger's favorite for decades, the concert was in support of the group's "Combat Rock" album.
On this day in 2011, character actor/acting coach Paul Kent died due to multiple melanoma, six days short of his 81st birthday.  His 5-decade career featured continuing roles in the TV soaps, Port Charles and The Young & the Restless, and two different Helter Skelter (Charles Manson) films for TV, each twenty years apart.
On this day in 2014, an all-star version of the Beach Boys' '66 track 'God Only Knows' was released as a charity single for the BBC's annual Children In Need telethon. The track features the Beach Boys' Brian Wilson (who composed the song), Elton John, Stevie Wonder, Chrissie Hynde (The Pretenders) and others, collectively known as 'The Impossible Orchestra.'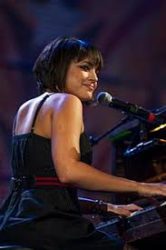 On this day in 2016,  jazz singer Norah Jones released her sixth studio album, "Day Breaks," while Green Day released the album "Revolution Radio."
On this day in 2017, Florida Gators college football fans paid tribute to the late Tom Petty by spontaneously singing Petty's hit "I Won't Back Down" between the 3rd and 4th quarters of the game against LSU.  Petty, who was born in Gainesville, died five days earlier.
On this day in 2018, a massive crowd gathered on a misty Sunday in Seattle to honor the late grunge pioneer Chris Cornell. The Museum of Pop Culture unveiled a life-size bronze statue of the late Soundgarden singer, which was commissioned by his widow, Vicky Cornell.
Today's Birthdays
Comedienne/'The View' co-host Joy Behar is 81.
Rock musician Kevin Godley (10cc) is 78.
Actor Hugh Fraser (Agatha Christie's Poirot) is 78.
Actress Jill Larson (All My Children) is 76.
Country singer Kieran Kane of The O'Kanes is 74.
Singer/songwriter John Mellencamp is 72.
Rock musician Ricky Phillips (Styx, Bad English) is 71.
Actress Christopher Norris (Santa Barbara, Another World, Trapper John MD) is 70.
Rock musician Tico Torres (Bon Jovi) is 70.
Cellist Yo-Yo Ma is 67.
Actor James Van Patten (The Chisholms) is 66.
Gospel singer Michael W. Smith is 66.
Actress Judy Landers (Vega$, BJ & The Bear, Madame's Place) is 65.
Actor Frank Deal (Law & Order: SVU, Gypsy) is 65.
Recording executive and TV personality Simon Cowell (America's Got Talent, X-Factor, American Idol) is 64.
Actor Dylan Baker (The Good Wife, Damages, Kings, Murder One) is 64.
Rock musician Charlie Marinkovich (Iron Butterfly) is 64.
Actress Paula Newsome (Chicago Med, Barry, Women's Muder Club, Conrad Bloom) is 62.
Country singer Dale Watson is 61.
Actress Tammy Klein (We're Alive, Law & Order: LA) is 59.
Singer Ann Curless of 'Expose' is 59.
Rhythm-and-blues singer Toni Braxton (Braxton Family Values) is 56.
Rock singer-musician Thom Yorke (Radiohead) is 55.
Actress Nicole Ari Parker (Empire, Murder in the First, Time After Time, Second Time Around) is 53.
Brampton Ont-born actress Sabrina Grdevich (Sailor Moon, Traders) is 53.
Actress Allison Munn (One Tree Hill) is 49.
Actor Numan Acar (Homeland) is 49.
Actor Alexander Polinsky (Charles in Charge) is 49.
Actor Jamie Hector (Bosch, The Strain, Heroes, The Wire) is 48.
Comedian/musician/writer/actor Tim Minchin (Californication) is 48.
Singer Damian Kulash of OK Go is 48.
Singer Taylor Hicks (American Idol) is 47.
Actor Brandon Quinn (The Fosters, Rebel, Against the Wall, Big Wolf on Campus) is 46.
UK singer/TV personality Alesha Dixon (Strictly Come Dancing) is 45.
Actor Tony Way (Game of Thrones) is 45.
Actor Joe Armstrong (Happy Valley, Robin Hood) is 45.
Actor Omar Benson Miller (CSI: Miami) is 45.
Halifax-born actor Joe Cobden (Living In Your Car, Fargo, Angela's Eyes) is 45.
Singer Nathaniel Rateliff of Nathaniel Rateliff and the Night Sweats is 45.
Vancouver-born twin actors Aaron and Shawn Ashmore (Smallville, 1-800-Missing, In Plain Sight) are 44.
Actor Jake McLaughlin (Quantico, Believe, Crash) is 41.
Electronic musician Flying Lotus is 40.
Actress Amber Stevens West (The Carmichael Show, Greek) is 37.
Actor Holland Roden (Teen Wolf) is 37.
Actress Bree Olson (Bree Does Comedy) is 37.
Actress Ayla Kell (Make It or Break It) is 33.
Actor Slade Pearce (October Road) is 28.
Actress Kira Kosarin (The Thundermans) is 26.
Actor Aaron Refvem (General Hospital) is 26.
Actor Connor Christie (Army Wives) is 26.
Chart Toppers – Oct. 7
1944 I'll Walk Alone – Dinah Shore Is You is or is You Ain't – Bing Crosby & The Andrews Sisters It Had to Be You – Helen Forrest & Dick Haymes Smoke on the Water – Red Foley
1953 You, You, You – The Ames Brothers No Other Love – Perry Como Vaya Con Dios – Les Paul & Mary Ford A Dear John Letter – Jean Shepard & Ferlin Husky
1962 Sherry – The 4 Seasons Monster Mash – Bobby "Boris" Picket Let's Dance – Chris Montez Devil Woman – Marty Robbins
1971 Maggie May/Reason to Believe – Rod Stewart The Night They Drove Old Dixie Down – Joan Baez Superstar – Carpenters The Year that Clayton Delaney Died – Tom T. Hall
1980 Another One Bites the Dust – Queen Drivin' My Life Away – Eddie Rabbitt Late in the Evening – Paul Simon Do You Wanna Go to Heaven – T.G. Sheppard
1989 Miss You Much – Janet Jackson Cherish – Madonna Mixed Emotions – Rolling Stones I Got Dreams – Steve Wariner
1998 Tearin' Up My Heart – 'N Sync One Week – Barenaked Ladies I Don't Want to Miss a Thing – Aerosmith Where the Green Grass Grows – Tim McGraw
2007 Who Knew – Pink Stronger – Kanye West LoveStoned – Justin Timberlake Take Me There – Rascal Flatts
Today in Broadcast History compiled by Ron Robinson