Aiden Wolf joins me to shares tips for making it big on YouTube. Over the last few years, podcasters have been trickling onto YouTube as it has proven effective for discovery. However, this does not make podcasters, effective YouTubers.
In this episode you will hear Aiden talk about his journey in radio, from morning show host to voiceover artist. But it was his microphone reviews, and unboxings that garnered him a true YouTube audience. YouTube's algorithm is based on the viewer's profile, which is created by analyzing their viewing history and interests. Content creators should focus on creating content that viewers want to watch, as the algorithm will serve their content to viewers who are interested in their niche. All this is rather benign for podcasters who will experience confusion between podcasting and YouTube, and how it affects podcasters' strategies. Aiden suggests podcasters create content for different platforms and respect their viewers' preferences to maximize reach and engagement.
We also explored creating short-form content (e.g., YouTube shorts) to appeal to a broader audience and increase views, with a guarantee of 100-fold views compared to audiograms, and how to make sure that your podcast appears on YouTube Music in the near future.
A Transcription is available here.
This show is made possible every week by contributors like:
Blurve: A great way to help you prep your Show.
Megatrax – Licensed Music for your radio station or podcast production company.
…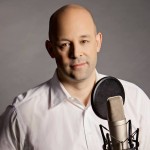 Matt Cundill works with radio groups on digital strategies and talent coaching. He recently started the Sound Off Podcast: The Podcast about Broadcast"
E-mail Matt: [email protected]
Twitter: @mattcundill
" The Sound Off Podcast is committed to helping broadcasters find their way through the digital revolution. "