The title to this episode was going to be "Cut the Bullshit" which was the name of the Facebook group Jeremy founded a number of years back. Jeremy is a podcast marketer and sherpa who helps brands launch and grow their shows. He acknowledges brightly that every show is different and will have a unique path. The best thing you can do for yourself is register for his newsletter, Creative Wayfinding. Often when I read it, I find it is more about perspective than tips and tricks.
In this episode you will hear Jeremy's insights on developing a focused approach to podcast marketing and what he learned from discovering online business opportunities through Pat Flynn and Amy Porterfield. Also why your podcast should be listenable, with no noticeable audio issues.
And is Podcasting crowded? Compared to other mediums, no. Also tips on using (or not using) YouTube and making Newsletters that matter.
Also given that Jeremy is in Barcelona, Matt asked about what it is like working from Europe.
A Transcription of this episode is available here.
This show is made possible every week by contributors like:
Blurve: A great way to help you prep your Show.
NLogic: TV & radio advertising and audience data solutions
Megatrax – Licensed Music for your radio station or podcast production company.
…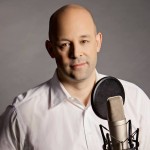 Matt Cundill works with radio groups on digital strategies and talent coaching. He recently started the Sound Off Podcast: The Podcast about Broadcast"
E-mail Matt: [email protected]
Twitter: @mattcundill
" The Sound Off Podcast is committed to helping broadcasters find their way through the digital revolution. "