ON THIS DAY in 1889
early radio balladeer, songwriter & personality Frank Crumit was born in Jackson Ohio.  He died Sept 7 1943 at age 53.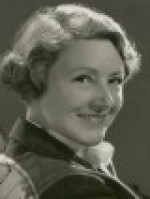 On this day in 1895, actress Fay Holden was born in Birmingham England. She was Mother in the Andy Hardy films & MGM's syndicated Hardy Family radio series.  She died June 23 1973 at age 77.
On this day in 1901, bandleader Ted Weems
was born in rural Pennsylvania.  His band moved to Chicago in 1925, where he started to make radio appearances; at one time in the 30's he played on the Jack Benny Show.  Perry Como began his career as a Weems band vocalist.  Weems died May 6 1963 at age 61.
On this day in 1919, radio/TV/film actress Barbara Britton was born in Long Beach Caifornia.  She played the female title role, an inquisitive amateur sleuth in the second half of the long network radio run of Mr. & Mrs. North, and went on to play the role on TV as well.  She was widely known for her Revlon cosmetics commercials, appearing in live spots on CBS-TV's The $64,000 Question.  She had a continuing role on TV's One Life to Live from 1979 until her death due to pancreatic cancer Jan. 17 1980 at age 60.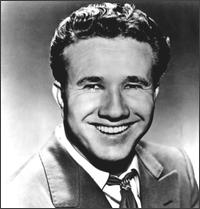 On this day in 1925, country singer Marty Robbins  was born in Glendale Arizona. His biggest crossover hits were El Paso & Devil Woman.   He died Dec. 8, 1982 at age 57.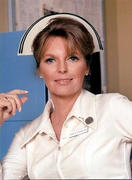 On this day in 1926, singer/actress Julie London was born in Santa Rosa Calif.  Her most memorable song was "Cry Me a River": her memorable TV series role was as Nurse Dixie McCall in Emergency. She died Oct. 18 2000 at age 74 after a stroke.
On this day in 1927, actor Patrick O'Neal was born in Ocala Fla. His leading TV series roles were on the Doris Day Show, Kaz, Dick & the Duchess, and Emerald Point NAS.  O'Neal succumbed to cancer Sept. 9 1994 at age 66.
On this day in 1937, Bessie Smith, the most popular & influential blues singer of the 20's and 30's, died of injuries sustained in a car crash at age 43.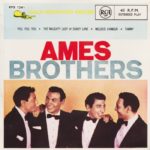 On this day in 1953, the song "You You You" by the Ames Brother stopped the charts and stayed there for 8 weeks.
Also in 1953, 21-year-old singer Skeeter Davis made her first appearance on the Grand Ole Opry.
On this day in 1956 at 2:30 pm, "Canada's most modern radio station," Vancouver's CKWX equipped with the newest electronic wonders and costing over $500,000 was declared officially open at 1275 Burrard Street.  The following year 'WX became the first 50,000 watt station in Western Canada. 
Also in 1956, it was Elvis Presley Day in Tupelo Mississippi, his birthplace. Elvis performed at the Mississippi-Alabama Dairy Show (where he sang at age 10) and donated $10,000 to the Elvis Presley Youth Foundation.
On this day in 1957, in New York City a sextet called The Monotones had their first recording session, taping their lone Top 10 hit "Book Of Love."
On this day in 1960, "My Heart Has a Mind of its Own" by Connie Francis topped the charts and stayed there for 2 weeks.
Also this day in 1960, the first of the televised US presidential debates between hopefuls Richard Nixon and John F. Kennedy took place in the studios of the CBS station in Chicago. The debate, moderated by Howard K. Smith, reached more than 69 million people via TV and another 17 million on radio.
On this day in 1961, Bob Dylan's career got underway with a 2-week gig as the opening act at a New York nightspot for the Greenbriar Boys.  This was just 10 days after he'd signed with Columbia Records.
On this day in 1962, the Beverly Hillbillies began their 9-year run on CBS-TV. Audiences were enchanted with Jed, Ellie Mae, Granny, Jethro, Miss Jane and that banker feller. Enchanted, as in a trance, in fact, for 216 shows.
On this day in 1963 "Sugar Shack" by Jimmy Gilmer & the Fireballs entered Radio's Hot 100.
On this day in 1964, the classic TV sitcom Gilligan's Island began its 98-show run on CBS. The TV sitcom starred Bob Denver in the title role, Jim Backus as Mr. Howell, Natalie Schafer as Lovey Howell, Alan Hale as the Skipper, Russell Johnson as the Professor and Dawn Wells and Tina Louise as Mary Ann and Ginger, respectively.
Also this day in 1964, Roy Orbison scored his last #1 single when "Oh Pretty Woman" topped the charts and stayed there for 3 weeks.
On this day in 1965, at the end of a European tour Roger Daltry knocked out Keith Moon and was sacked from The Who. The band were playing two shows in one night in Denmark, when an argument broke about between all four band members. Daltry was reinstated the following day.
Also in 1965, Tony Bennett was in Hollywood to record "The Shadow of Your Smile" which would go on to win the Grammy for Song of the Year.
On this day in 1966, singer Helen Kane, the "boop-boop-a-doop girl" of the 1920's, succumbed to breast cancer at age 62. Her trademark song from 1929 was "I Wanna Be Loved by You."
On this day in 1967, Pink Floyd played the first of three nights at the Fillmore Auditorium in San Francisco, the group's first ever live dates in North America.
On this day in 1968, CBS-TV aired the 1st broadcast of the original "Hawaii Five-O" series starring Jack Lord.  It ran for 279 episodes over 12 years.
On this day in 1969, "The Brady Bunch" series premiered on ABC-TV.It became a family favorite for five seasons.
Also in 1969, the Beatles walked the road toward a hit LP for the last time, as "Abbey Road" was released in London. The 13th and last album for the "fab four" zoomed quickly to the #1 spot on the charts and stayed there for 11 weeks.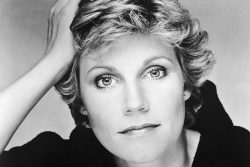 On this day in 1970, Anne Murray's breakout hit single "Snowbird" peaked at #8 on the Billboard pop singles chart. 
Also in 1970, Tamla-Motown Records revealed that around the world, the Jackson 5 had totalled 10 million singles sold in the past nine months. Still in 1970, Pink Floyd kicked off their third North American tour at The Electric Factory in Philadelphia.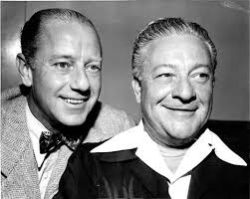 On this day in 1972, radio actor Charles Correll, the creator & voice of Andy Brown in the radio show "Amos 'n' Andy", and the voice of the Colonel in the TV cartoon Calvin and the Colonel, suffered a fatal heart attack at age 82.  His Amos 'n' Andy co-star, Freeman Gosden, would live another ten years.
On this day in 1974, the LP "Walls and Bridges" was released by John Lennon. He would not release any more new material for almost 6 years.
On this day in 1976, broadcaster Larry King married his 5th wife, Sharon Lepore. They divorced 8 years later, and Larry has married twice more since then.
On this day in 1981, The Go-Gos started a six-week run at No.1 on the US album chart with 'Beauty And The Beat.'
On this day in 1982, the first episode of "Knight Rider" starring David Hasselhoff aired on NBC TV. On this day in 1984, the Prince single "Purple Rain" was released, three months after the release of the album and movie of the same name.
Also in 1984, Ottawa's Paul Anka was awarded a star on the Hollywood Walk of Fame.
Still in 1984, Philadelphia TV news anchor/NFL films narrator John Facenda died of lung cancer at age 71.
Again in 1984, Elizabeth Taylor starred in the season opener of the prime time TV soap, "Hotel." Despite incredibly biting bits from John Belushi on NBC's Saturday Night Live regarding her plumpness at the time, viewers were quite amazed when Ms. Taylor appeared in a gown — with a 24-inch waistline.
On this day in 1986, Dallas, on CBS-TV, smashed NBC's Miami Vice in the overnight ratings. The episode, from Southfork Ranch, had Bobby Ewing (Patrick Duffy) returning from the dead — in the shower, no less!  The script attributed his "death" to his wife Pam's bad dream, meaning that all of the '85-'86 season really had not happened. Also this day in 1986, RUN-DMC became the first rap group to hit the Top 10 (Raisin' Hell).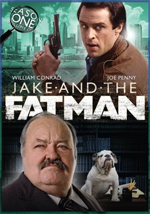 On this day in 1987, the first episode of "Jake and the Fatman" starring William Conrad, aired on CBS-TV.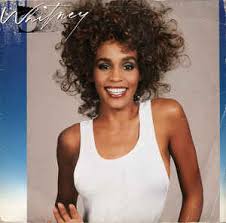 Also this day in 1987, Whitney Houston's fifth consecutive #1 U.S. single hit the top. "Didn't We Almost Have It All" was a cut from her LP, "Whitney," which was number one on the album charts from June 27 to Sept. 11 that year.
On this day in 1988, "Talk Is Cheap" was released by Keith Richards. It was his first solo album.
On this day in 1991, bandleader and Dot Records music director Billy Vaughn died of cancer at age 72. Based on his instrumental record sales of Melody of Love, Sail Along Silvery Moon, Wheels, La Paloma, Pearly Shells, etc., Vaughn could be considered as the most successful orchestra leader of all time.
On this day in 1992, comedienne & sitcom star Roseanne Barr unveiled her new star on Hollywood's Walk of Fame.
On this day in 1999, The Dixie Chicks went to No.1 on the US album chart with 'Fly.'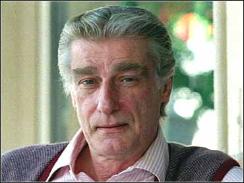 On this day in 2000, actor Richard Mulligan lost his battle with colorectal cancer at age 67.Mulligan won an Emmy Award for his role as Burt Campbell in the offbeat comedy series Soap (1977). He won a second Emmy in 1988 for playing Dr. Harry Weston in the Empty Nest TV series.
Also in 2000, lyricist Carl Sigman died of natural causes at age 91. A member of the Songwriters' Hall of Fame, Sigman authored chestnuts such as "Love Story (Where Do I Begin)," "Ebb Tide," "It's All in The Game," "What Now, My Love?," and "Pennsylvania 6-5000."
On this day in In 2001, North Battleford Sask. got a new FM station, as CJCQ-FM signed on as Q-98. It was licensed to 97.9 MHz with 100,000 watts. 
On this day in 2003, singer Robert Palmer died of a heart attack in Paris. He was just 54.  As a solo artist he had the 1986 US No.1 hit 'Addicted To Love' and the 1988 hit 'Simply Irresistible'.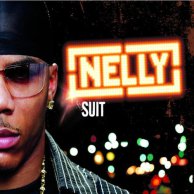 On this day in 2004, Nelly was at No.1 on the US album chart with 'Suit,' his third album chart topper.
On this day in 2006, "Last Man Standing," a star-studded album by Jerry Lee Lewis was released. Five years in the making the 21 song CD featured contributions from Eric Clapton, Jimmy Page, Bruce Springsteen, Neil Young, Don Henley, John Fogerty, Rod Stewart and Ringo Starr.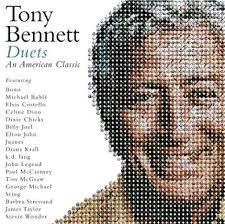 Also in 2006, Tony Bennett's "Duets/An American Classic" album was released, with the legendary crooner singing alongside Paul McCartney, Elton John, Michael Buble, Sting, Billy Joel, Diana Krall, etc.
The disc was to commemorate the crooner's 80th birthday a few days earlier. On this day in 2007, music producer Phil Spector's first murder case ended in mistrial. He was accused of killing actress Lana Clarkson in his home in 2003. A 2nd trial in 2009 ended with his conviction, and a sentence of 19 years to life.
Also in 2007, a charitable foundation set up by Shakira donated $40 million to help victims of natural disasters. The money would go towards repairing damage caused by an earthquake in Peru and a hurricane in Nicaragua.
On this day in 2008, actor & humanitarian Paul Newman died of lung cancer at age 83.  He bookended his illustrious bigscreen career by starring in most of TV's live anthology drama series of the 1950's, and taking feature roles toward the end of his life in the TV movies Our Town and Empire Falls.
On this day in 2009, Jay-Z started a two-week run at No.1 on the US album charts with 'The Blueprint 3', the rappers eleventh studio album.
Also in 2009, U2 was the musical guest for the season premiere of NBC TV"s Saturday Night Live. It was their third time on the show.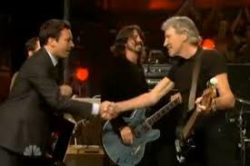 On this day in 2011, NBC-TV's Late Night with Jimmy Fallon began a tribute to Pink Floyd. The five night "Pink Floyd Week," featured Foo Fighters (with Floyd's Roger Waters), plus Pearl Jam and The Shins performing classic Floyd tracks.
On this day in 2012, 28-year-old actor Johnny Lewis, who had continuing supporting roles in the TV series Sons of Anarchy, The OC and Quintuplets, died from the effects of a fall in the driveway after apparently strangling his 81-year-old landlady.
On this day in 2014, Chris Cornell (Soundgarden) and former Audioslave bandmate Tom Morello performed at the El Corazon in Seattle to benefit 15 Now, an organization that fought to raise the minimum wage locally. On this day in 2015, 
 the fourth annual Global Citizen Festival with Beyonce, Pearl Jam and Coldplay took place in New York City's Central Park. The benefit concerts are designed to raise awareness of the United Nations' measures to fight inequality, protect the earth and end extreme poverty by 2030.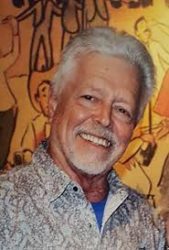 On this day in 2017,  UK actor Anthony 'Tony' Booth, best known for his role as Mike Rawlins in the legendary BBC TV series Till Death Us Do Part, and as the father-in-law of former Prime Minister Tony Blair, died of chronic obstructive pulmonary disease at age 85. 
Also in 2017, DirecTV announced it would let at least some customers cancel subscriptions to its Sunday Ticket package of NFL games and get refunds if they cited players' national anthem protests.
On this day in 2018, 21st Century Fox announced it would sell its 39% stake in Sky worth roughly $15 billion to Comcast Corp. after losing an auction for full control of the European pay-TV giant.
Today's Birthdays
Country singer David Frizzell is 82.
Actor Kent McCord (Adam 12, Farscape, Gallactica 1980) is 82.
"The Weakest Link" TV host Anne Robinson of the UK is 79.
UK singer Bryan Ferry is 78.
Actress Mary Beth Hurt (After Amy, Working It Out) is 78.
Singer-guitarist Cesar Rosas of Los Lobos is 69.
Country singer Carlene Carter is 66 Actress Linda Hamilton (Beauty & the Beast, The Line, King's Crossing) is 67.
Country singer Doug Supernaw is 63.
Singer Cindy Herron of En Vogue is 62.
Actress Melissa Sue Anderson (Little House on the Prairie) is 61.
Actor Patrick Bristow (Suite Life of Zack & Cody, Ellen) is 61.
Rock musician Al Pitrelli is 61.
Singer Tracey Thorn (Everything But The Girl) is 60.
Actress Lysette Anthony (Dark Shadows, Hollyoaks, Oliver Twist) is 60.
Actor Ty Miller (Young Riders, Without A Trace, Hotel) is 59.
Producer/director/writer/actress Jill Soloway (Transparent, United States of Tara) is 58.
Ontario-born TV host/actress Jillian Barberie Reynolds (The Test, Good Day LA, Hollywood Squares, Good Morning Miami, VIP) is 57.
Guitarist Jody Davis of Newsboys is 56.
Mount Vernon Wash.-born actor James Caviezel (Person of Interest, The Prisoner 2009) is 55.
Actress Tricia O'Kelley (The New Adventures of Old Christine, The Secret Life of the Am. Teenager) is 55.
Actor Ben Shenkman (Royal Pains, Damages) is 55.
Actress Melanie Paxson (Notes from the Underbelly, Happy Family) is 51.
Actress Caitlin Keats (Rocks Off) is 51.
Singer Shawn Stockman of Boyz II Men is 51.
Actress/writer Julienne Davis (Beach Town, Too Much Sun) is 50.
Music producer Dr. Luke is 48. Jazz trumpeter Nicholas Payton is 50.
Montreal-born actor Jacob Tierney (Are You Afraid of the Dark?, Dracula: The Series) is 44.
Actor Mark Famiglietti (FlashForward, Eyes, Hang Time) is 44.
Singer/actress Christina Milian (Dancing With the Stars, Grandfathered) is 42.
Actress Zoe Perry (Young Sheldon, Scandal, The Family) is 40.
TV personality Meghan King Edmonds (The Real Housewives of Orange County)  is 39.
Actress Talulah Riley (Westworld) is 38.
Hamilton-born actress Ashley Leggat (Life with Derek) is 38.
Toronto-born actress/TV host Lilly Singh (A Little Late, Lana Steele: Makeup Spy, The Tube's Hautest) is 36.
Actress Emma Rigby (Once Upon A Time in Wonderland) is 34.
Actor Sam Coleman (Game of Thrones) is 27.
Ontario-born country singer Brooklyn Roebuck (The Next Star) is 27.
Chart Toppers – Sept. 26
1951 Because of You – Tony Bennett I Get Ideas – Tony Martin Come on-a My House – Rosemary Clooney Always Late (With Your Kisses) – Lefty Frizzell
1960 My Heart Has a Mind of It's Own – Connie Francis Chain Gang – Sam Cooke A Million to One – Jimmy Charles Alabam – Cowboy Copas
1969 Sugar, Sugar – The Archies Green River – Creedence Clearwater Revival Easy to Be Hard – Three Dog Night A Boy Named Sue – Johnny Cash
1978 Boogie Oogie Oogie – A Taste of Honey Kiss You All Over – Exile Hopelessly Devoted to You – Olivia Newton-John I've Always Been Crazy – Waylon Jennings
1987 Didn't We Almost Have It All – Whitney Houston Here I Go Again – Whitesnake I Heard a Rumour – Bananarama Three Time Loser – Dan Seals
1996 Macarena (bayside boys mix) – Los Del Rio I Love You Always Forever – Donna Lewis Twisted – Keith Sweat So Much for Pretending – Bryan White
2005 Shake It Off – Mariah Carey Pon De Replay – Rihanna Beverly Hills – Weezer A Real Fine Place to Start – Sara Evans
Today in Broadcast History compiled by Ron Robinson