by ALN Staff
American Liberty
September 5,2023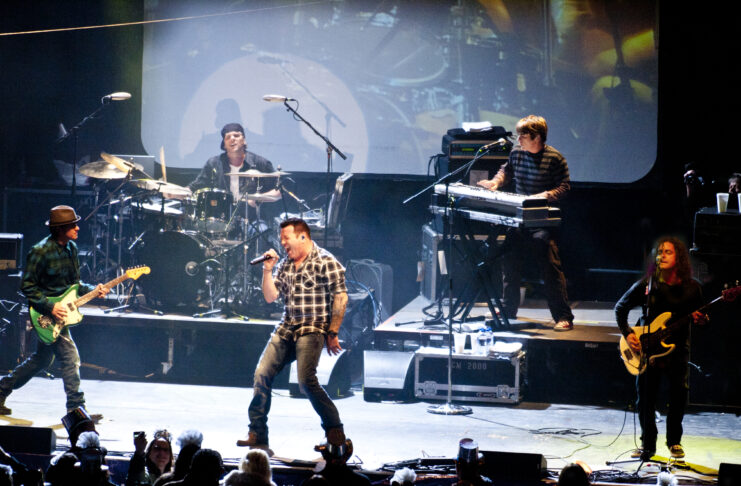 The longtime frontman of Smash Mouth, the multi-platinum rock band from the '90s, has passed away.
Steve Harwell led Smash Mouth from its inception in 1994 until his retirement in 2021 due to health issues. The band is known for hits like "Walkin' on the Sun" and "All Star."
A New York Times report did not disclose Harwell's cause of death. Doctors diagnosed the rocker with cardiomyopathy in 2015, leading to serious medical problems, including heart failure and encephalopathy.
The Times continued:
Smash Mouth was founded in 1994 in San Jose, Calif., and was made up of Harwell, the lead singer, Kevin Coleman on the drums, Greg Camp on the guitar, and Paul De Lisle on the bass. The band first broke out with their 1997 song "Walkin' on the Sun," which appeared on their debut album, "Fush Yu Mang."
Read More HERE