Sue Haas is an experienced media executive, having worked on a wide variety of teams and projects. She was at Blue Ant Media for over 12 years, managing sales operations as a director and digital media as VP and later SVP. This experience has made her a good fit for her new position as President and COO at NLogic, a company providing audience and commercial analysis tools for the TV and radio broadcast industry, media agencies and more.
In this episode, Sue talks about the strategies behind multi-platform content distribution, which content should go on which platform and why and the new technologies that are being introduced in the creative world. These things may seem technical and only interesting for the technology 'geeks', but this data is important because it's all for you. This information helps the media makers make the media you all want and enjoy!
Our thanks to NLogic for their never ending support of our show. It is very much appreciated.
…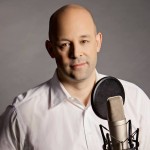 Matt Cundill works with radio groups on digital strategies and talent coaching. He recently started the Sound Off Podcast: The Podcast about Broadcast"
E-mail Matt: [email protected]
Twitter: @mattcundill
" The Sound Off Podcast is committed to helping broadcasters find their way through the digital revolution. "