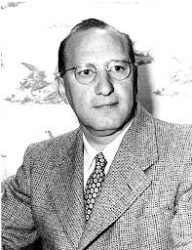 comedy writer/musician Sam Perrin was born in Utah. Nominated seven times and twice winner of the Emmy Award for his work on The Jack Benny Show, Sam Perrin was, for a generation, a key member of one of the finest and most successful comedy-writing teams in US radio and TV. Later, Perrin and his partner George Balzer wrote for Lucille Ball. He died Jan 8 1998 at age 96.
In 1909, arranger and orchestra leader Hugo Winterhalter was born in Wilkes Barre Pa. Beginning in the mid 1930's he served as a sideman and arranger for Count Basie, Tommy Dorsey, Raymond Scott, Claude Thornhill and others.  He conducted recording sessions for Dinah Shore & Billy Eckstein before being named  musical director at MGM Records in 1948.  Two years later he moved to RCA Victor where he arranged sessions for the likes of Perry Como, Eddie Fisher and the Ames Brothers. He also had a series of instrumental hits, including "Blue Tango," "Vanessa," "The Little Shoemaker" and with pianist Eddie Heywood, his biggest in 1956, "Canadian Sunset."  He succumbed to cancer Sept. 17 1973 at age 64.
In 1925, jazz pianist Oscar Peterson was born in Montreal.  At age 15 Peterson started performing on local radio, and played with various dance bands before making his solo debut at Carnegie Hall in 1949. Known for his dazzling solo technique, he recorded over 90 albums, and appeared on many others with Louis Armstrong, Coleman Hawkins, Lester Young and others. He won Canada's Juno Award in 1987, and the Grammy in 1975, 1979, 1980 and 2 in 1991.  Oscar Peterson died Dec 23 2007 at age 82.
In 1935, radio humorist/trick roper/actor/author/newspaper columnist/philosopher Will Rogers and his pilot, Wiley Post, died in a plane crash near Point Barrow, Alaska. Rogers was aged 55.
In 1939, a delightful film that became a staple of television two decades later, "The Wizard of Oz" had its red-carpet premiere at Grauman's Chinese Theatre in Hollywood.
In 1941, "Au Revoir, Pleasant Dreams" was recorded by Ben Bernie and his Orchestra, who used the number as their closing theme song.
In 1947, the No. 1 Billboard Pop Hit  was "Smoke! Smoke! Smoke! (That Cigarette)," by Tex Williams.
In 1948, CBS inaugurated the first nightly TV news broadcast, a 15-minute feature with anchorman Douglas Edwards reporting the day's events.  Initially it was seen only in five cities in the Eastern Time zone.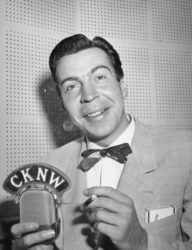 In 1949, Peck's bad boy of Vancouver radio Jack Cullen made the move from CKMO to CKNW, taking his Owl Prowl program with him. Indicative of Jack's flair for the unusual, Cullen had pre-recorded his first CKNW program so it could be aired at the same time as his last live show at CKMO.
1n 1953, "No Other Love" by Perry Como topped the charts and stayed there for 4 weeks.
In 1955, "Colonel" Tom Parker (actually a Dutch immigrant who merely played at being a Southern aristocrat) became "special adviser" to Elvis Presley, effectively taking over management duties from Bob Neal.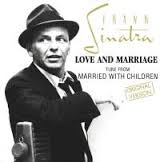 Also in 1955, Frank Sinatra recorded "Love & Marriage" at Capitol Records in Hollywood.  Sinatra introduced the song a month later on a TV production of 'Our Town' and it became a major hit.  It also was used three decades later as the theme song of the Fox TV sitcom 'Married with Children.' (1987-97.)
In 1957, at 11:30 a.m. Vancouver radio station CKWX moved from 980 to 1130 on the AM dial where it still resides as News 1130.  A year later 'WX became BC's first 50 kw radio station.
In 1958, singer Buddy Holly married Maria Elena Santiago in a private ceremony at the home of Holly's parents in Lubbock, Texas. The couple, who had met only two months before, spent a week's honeymoon in Acapulco. Holly was killed in a plane crash the following February.
In 1960, "It's Now or Never" by Elvis Presley topped the charts and stayed there for 5 weeks. The song, based on the Italian song, 'O Sole Mio', gave Presley his first post-army No.1.
In 1963, in Los Angeles, Ricky Nelson recorded what would soon become the most famous version of the Johnny Mercer standard, "Fools Rush In."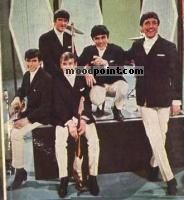 In 1964, MGM signed the Dave Clark Five to a film contract for "Having A Wild Weekend."
Also in 1964, "Everybody Loves Somebody" by Dean Martin topped the charts , but just for the one week.
In 1965, The Beatles played before a capacity crowd of 55-thousand at Shea Stadium in New York, setting a record for the largest concert audience to that date. The Fab Four were paid $160,000 for the show.
In 1966, Bobby Darin recorded his future Top Ten single "If I Were A Carpenter."
Also in 1966, during a US tour The Beatles appeared in Washington DC before more than 32,000 fans. Tickets cost $3.

In 1968, the land-based UK pirate station "Radio Free London", began broadcasting, playing rock music on the FM band.
In 1969, the most renowned rock festival of all time, The Woodstock Music and Arts Fairopened its three-day run on Max Yasgur's dairy farm, about 90 kilometres from Woodstock, New York. An estimated 400,000 people turned out to hear more than thirty acts, including the Jefferson Airplane, The Grateful Dead, and Jimi Hendrix.
Also in 1969, Led Zeppelin were the headliners at the Hemisphere Arena in San Antonio, with Jethro Tull and Sweet Smoke as the opening acts.

Still in 1969, Three Dog Night (Danny Hutton, Cory Wells and Chuck Negron) was awarded a gold record for the album, "Three Dog Night."
In 1973, "Cass Elliot Day" was declared in her hometown, Baltimore.
In 1975, New York radio station WNEW-FM broadcast live a Bruce Springsteen concert from the Bottom Line nightclub.
In 1981, Stevie Wonder gave his gold LP for "Hotter Than July" to Tami Ragoway of Los Angeles. Ragoway's boyfriend had been killed in a holdup at a hamburger joint while the couple was returning from a Wonder concert .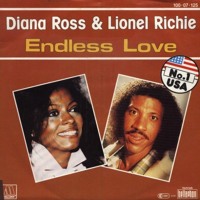 Also in 1981, "Endless Love" by Diana Ross & Lionel Richie topped the charts and stayed there for 9 weeks. The song was the title from a film starring Brooke Shields.
In 1983, Ramones singer Joey Ramone, having been beaten in a fight, underwent brain surgery.
Also in 1983, the most popular song by The Police, "Every Breath You Take," was certified Gold.
In 1984, Norman Petty, the man who produced Buddy Holly's first records at his studio in Clovis New Mexico, died of leukemia at age 57.
In 1986, six hours after emergency surgery on his vocal chords, the lead singer of the Norwegian pop group A-Ha wowed a packed audience at the Expo Theatre in Vancouver.  Using a local anesthetic, doctors at Vancouver's St. Paul's Hospital had removed a three-centimeter cyst from Morton Harket's throat. The only hint that something was amiss? The show started an hour late.
In 1987, in anticipation of the tenth anniversary of the death of Elvis Presley the following day, thousands of fans marched past his grave at Graceland in Memphis,
Also in 1987, a crowd estimated at 80-thousand jammed a park in the northern England industrial city of Leeds for Madonna's first British concert.
In 1991, 750,000 New Yorkers & visitors attended Paul Simon's free concert in Central Park.
In 1992, "End of the Road" by Boyz II Men broke a 36-year record held by Elvis Presley, spending 13 weeks at #1 on the Billboard charts.
In 1995, NBC TV's first anchorman and longtime pitchman for Timex watches, John Cameron Swayze died at age 89.
In 1998, country singer/actress Reba McEntire helped to unveil her new star on the Hollywood Walk Of Fame.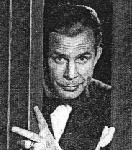 In 2001, the man who was the malevolent "Raymond  your host" in the early years of the radio thriller "Inner Sanctum Mysteries," Raymond Edward Johnson, died at age 90.
In 2002, a memorial to John Lennon was unveiled in the remote Scottish village of Durness where Lennon had spent his holidays from age seven to fifteen. The lyrics from 'In My Life' had been inscribed on three stones.
In 2003, onetime NBC News Correspondent Roy Neal died at age 82.
In 2004, Rolling Stones drummer Charlie Watts was being treated for throat cancer after being diagnosed with the disease in June.
In 2005, the CBC locked out 5500 employees coast to coast, all members of the Canadian Media Guild.  The labour dispute was not resolved until October.
In 2007, sixteen solo John Lennon albums were made available to download on iTunes for the first time. A deal was approved by John's widow Yoko Ono following a lengthy legal battle between the band's label Apple Corps and Apple Inc, which owned iTunes.
Also in 2007, The Osmonds reunited for the first time in more than two decades to record their 50th anniversary concert for later release on PBS.
In 2008, record producer Jerry Wexler, who influenced the careers of many singers including Aretha Franklin, Ray Charles and Bob Dylan, died at his home in Sarasota, Florida aged 91. Wexler coined the term 'rhythm and blues' while writing for Billboard magazine in the late 1940s.
In 2009, more than 88,000 people attended a U2 concert at Wembley Stadium in London, setting a record for the venue.
Also in 2009, the Bethel Woods Music Festival got underway in Bethel New York to commemorate the 40th anniversary of Woodstock, which took place at the same site. The bill included Jefferson Starship, Mountain, The Band's Levon Helm, Big Brother & The Holding Co., Country Joe McDonald, Canned Heat and Ten Years After.
Still in 2009, Fabolous was at No.1 on the Billboard album chart with 'Loso's Way', the rappers fifth studio album.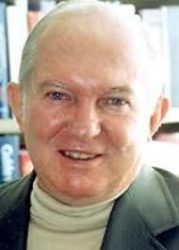 In 2010,
 the syndicated columnist who took the conservative side in the Point/Counterpoint debates on CBS TV's '60 Minutes' (in the 1970's), James J. Kilpatrick died of congestive heart failure at age 89.
In 2012, in Los Angeles, the longtime bassist in Elton John's band, Bob Birch committed suicide by shooting himself in the head.  He was 56.
Also in 2012, the A & E cable network cancelled Gene Simmons's Family Jewels after seven successful seasons.  The reality series chronicled the life of the KISS bassist and his family.
In 2013, actress Lisa Robin Kelly of 'That 70's Show' and 'Days of Our Lives' died from 'multiple drug intoxication' in 'accidental overdose' at the alcohol treatment facility she had checked herself into.  She was aged 43.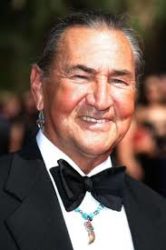 Also in 2013, 
 Winnipeg-born Mohawk actor August Schellenberg succumbed to lung cancer at age 77.  His extensive film career featured many guest appearances in TV dramas and a recurring role in the CBC's North of 60.
In 2014, lyric operatic soprano Licia Albanese, who was heard on the Metropolitan Opera Saturday radio broadcasts singing in scores of productions between 1940 and '66, died at the ripe old age of 105.
In 2016, jazz vibraphone and marimba player Bobby Hutcherson, who influenced a younger generation of vibraphonists, died of emphysema at age 75.
In 2017, the creator and three other producers of the hit show "The Walking Dead" filed a suit against AMC Networks Inc. alleging that they'd been denied their rightful share of the hit program's profits.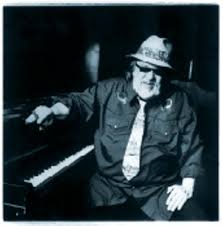 In 2018, celebrated Memphis pianist and record producer Jim Dickinson, who played for and with the likes of Aretha Franklin, the Rolling Stones, Ry Cooder and Bob Dylan, died following triple bypass surgery at age 67. 
Also in 2018, US public-radio companies PRX and PRI announced their merger in a bid to capitalize on the surging popularity of podcasts and other digital formats as listeners and content creators migrate away from traditional broadcast radio.
Today's birthdays
Actress Pat Priest (The Munsters) is 87.
Drummer Pete York of The Spencer Davis Group is 81.
Author-journalist Linda Ellerbee (NBC News Overnight, Our World, Nick News) is 79.
Songwriter Jimmy Webb (By the Time I Get to Phoenix, Wichita Lineman, MacArthur Park) is 77.
Singer-guitarist Tom Johnston of The Doobie Brothers is 75.
Actress Phyllis Smith (NBC's The Office) is 74.
Actress Tess Harper (Breaking Bad, Early Edition, Christy) is 73.
Actor Larry Mathews (The Dick Van Dyke Show) is 68.
Actor Zeljko Ivanek (Madam Secretary, The Mob Doctor, Big Love, Damages, Homicide) is 66.
Actor Rondell Sheridan (That's So Raven, Cory in the House) is 65.
Singer-keyboardist Matt Johnson of The The (not a typo!)is 62.
Actor/producer David Zayas (Gotham, Dexter, Oz) is 61.
Actress Vaitiare Hirshon (Pacific Blue) is 59.
Actor Peter Hermann (Law and Order: SVU) is 56.
Actress Debra Messing (The Mysteries of Laura, Smash, The Starter Wife, Will and Grace) is 55.
Actor Rondell Sheridan (That's So Raven, Cory in the House, Cousin Skeeter) is 65.
Actor/game show host Anthony Anderson (To Tell the Truth, Black-ish, Law & Order, The Shield) is 53.
Actress Maddie Corman (All AmerBCican Girl, Mr. President) is 53.
Actor Ben Affleck (Against the Grain, Project Greenlight) is 51.
Newfoundland-born actress Natasha Henstridge (Diggstown, The Secret Circle, Time Jumper, Eli Stone, Commander-in-Chief) is 49.
BC born Global News anchor Sophie Lui is 48.
Actress Nicole Paggi (Hope & Faith, One on One, Pasadena) is 46.
Bassist Tim Foreman of Switchfoot is 45.
Actor Samuel Roukin (TURN) is 43.
Actress Natalie Press (Bleak House) is 43.
Actress Ella Thomas (Mistresses, All My Children) is 42.
Actress Emily Kinney (The Walking Dead) is 38.
Singer Joe Jonas of The Jonas Brothers is 34.
Actor-singer Carlos PenaVega (Big Time Rush) is 34.
Actress Courtney Hope (The Bold and the Beautiful) is 34.
Actress Jennifer Lawrence (The Bill Engvall Show) is 33.
DJ Smoove da General (Corey Fowler) of Cali Swag District is 33.
Actress Kiersten Havelock (Lost) is 29.
Chart Toppers – Aug. 15
1950
Mona Lisa – Nat King Cole
I Wanna Be Loved – The Andrews Sisters
Sam's Song – Bing & Gary Crosby
I'm Moving On – Hank Snow
1958
Poor Little Fool – Ricky Nelson
Nel Blu Dipinto Di Blu (Volare) – Domenico Modugno
My True Love – Jack Scott
Alone with You – Faron Young
1966
Summer in the City – The Lovin' Spoonful
They're Coming to Take Me Away, Ha-Haaa! – Napoleon XIV
Sunny – Bobby Hebb
Almost Persuaded – David Houston
1974
Feel like Makin' Love – Roberta Flack
The Night Chicago Died – Paper Lace
Please Come to Boston – Dave Loggins
Rub It In – Billy "Crash" Craddock
1982
Eye of the Tiger – Survivor
Hurts So Good – John Cougar
Abracadabra – The Steve Miller Band
I'm Gonna Hire a Wino to Decorate Our Home – David Frizzell
1990
Vision of Love – Mariah Carey
The Power – Snap!
If Wishes Came True – Sweet Sensation
Good Times – Dan Seals
1999
All Star – Smash Mouth
I Will Remember You – Sarah McLachlan
Genie in a Bottle – Christina Aguilera
Amazed – Lonestar
2008
I Kissed a Girl – Katy Perry
Forever – Chris Brown
Leavin' – Jesse McCartney
All I Want to Do – Sugarland
Today in Broadcast History compiled by Ron Robinson