Influential in advancing the careers of Elvis Presley, Buddy Holly and Jerry Lee Lewis, among many others, Biondi was the first disc jockey to play the Beatles on American radio
by  Robert Feder
July 1, 2023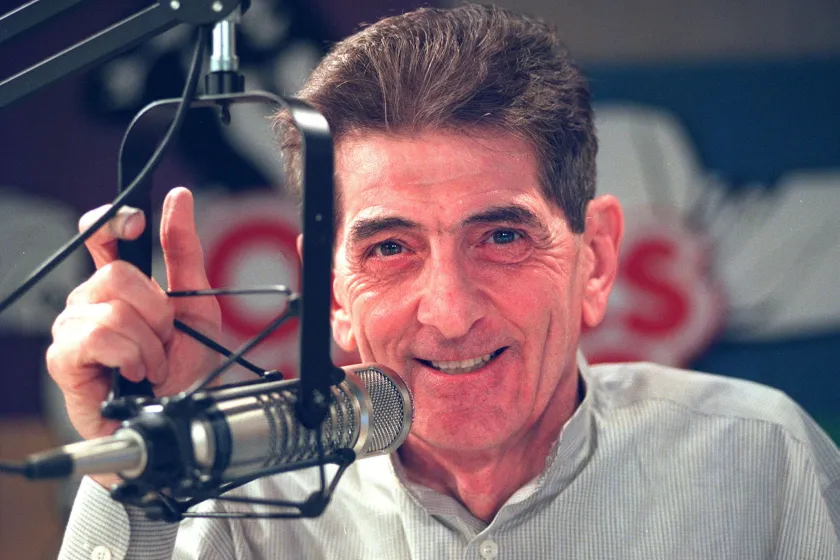 Dick Biondi, a broadcasting dynamo whose 67-year career spanned the history of rock 'n' roll in America and defined Top 40 radio for a generation, never lost his youthful enthusiasm for the music, his buoyant delivery on the air or his boundless affection for his fans.
The golden oldie disc jockey known as "The Wild I-Tralian" died June 26, according to an announcement by his family. He was 90.
Biondi, who claimed to have been fired from 25 radio stations over his lifetime, never wanted to retire and rarely took vacations. Until he was sidelined with health issues in April 2017, he had been a fixture at classic hits WLS 94.7-FM since 2006.
At his peak as nighttime personality on Top 40 powerhouse WLS 890-AM from 1960 to 1963, Biondi commanded an unheard-of 60 percent share of all listeners, attracting millions of adoring teens in 38 states and Canada. During that time, he was twice voted the No. 1 disc jockey in America by Billboard magazine.