Jimmy Fink has one of radio's most storied careers. It includes legendary call letters like WHFS, WPLJ (when it was an AOR station), WXRK (K-Rock, the station where Howard Stern worked in the 90's through to Sirius) and now 107.1 The Peak. It is also the station that brought Jimmy back to radio after he left it in the late 90's.
In this episode you will hear about Jimmy's early days in radio, how he led his family business for a brief period in the 90's, why he left WPLJ, and what it was like to follow Howard Stern. We also dig into what makes the Peak a compelling listen, and why the station has quietly grown a world wide audience. Finally, no 2023 interview would be complete without discussing what impact the pandemic had on Jimmy's work. (Spoiler: He doesn't feel a need to go back to the studio)
It was an earlier episode with Arielle Nissenblatt that conjured up memories of this cool station I would listen to on my trips down I-87 into New York. Arielle grew up listening to the station and contributes a question as well.
Blurve: A great way to help you prep your Show.
NLogic: TV & radio advertising and audience data solutions
Megatrax – Licensed Music for your radio station or podcast production company.
A transcript of this episode is available here
…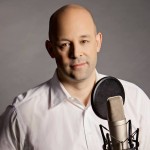 Matt Cundill works with radio groups on digital strategies and talent coaching. He recently started the Sound Off Podcast: The Podcast about Broadcast"
E-mail Matt: [email protected]
Twitter: @mattcundill
" The Sound Off Podcast is committed to helping broadcasters find their way through the digital revolution. "