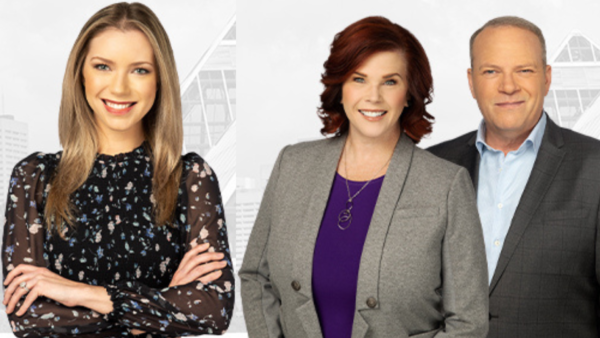 630 CHED is shaking things up with changes coming to its weekday lineup.
Starting next week, J'lyn Nye will join Daryl McIntyre to co-host This Morning from 5:30 a.m. to 9 a.m. and Chelsea Bird will host Chelsea on CHED from 3 p.m. to 6 p.m.
LISTEN: J'lyn Nye, Daryl McIntyre and Chelsea Bird announce changes to 630 CHED's weekday lineup
"Moving J'lyn to mornings and Chelsea to afternoons gives the station the opportunity to further develop its impressive personalities and expose them to different audiences," said John Vos, regional program director of Corus Radio.
"I'm excited to move to mornings and bring the latest edition of the show to our listeners," said Nye, who had hosted the afternoon show prior to the lineup change.
"I can't wait to work with my friend Daryl McIntrye as we welcome friends, new and old, to This Morning."
Read More HERE