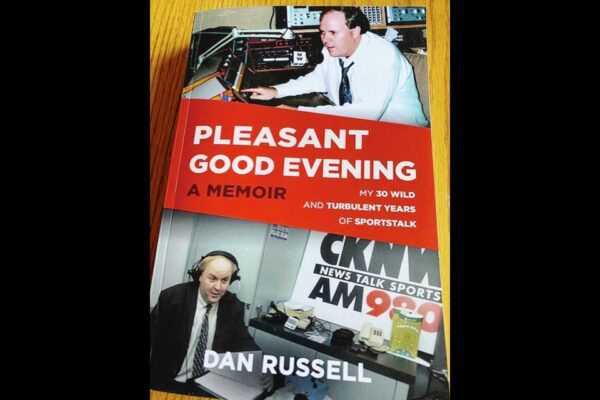 Host Dan Russell's dulcet tones filled the late-evening airwaves on radios across British Columbia for three decades
February 20, 2023
Pleasant Good Evening: My 30 Wild And Turbulent Years of Sportstalk
By Dan Russell; Tellwell Talent
Woody Allen made the film Radio Days as a homage to the medium's golden era. Dan Russell's golden era could more appropriately be described as Radio Nights.
Russell has chronicled those radio nights in Pleasant Good Evening, his patented sign-on. The book is subtitled My 30 Wild And Turbulent Years of Sportstalk.
It's estimated Russell took more than 200,000 calls on-air from listeners between 1984 and 2014 in what became the longest-running sports talk show in Canada. He interviewed everybody in the business, from Michael Jordan to Pele and Bobby Orr to Wayne Gretzky.
Read More HERE