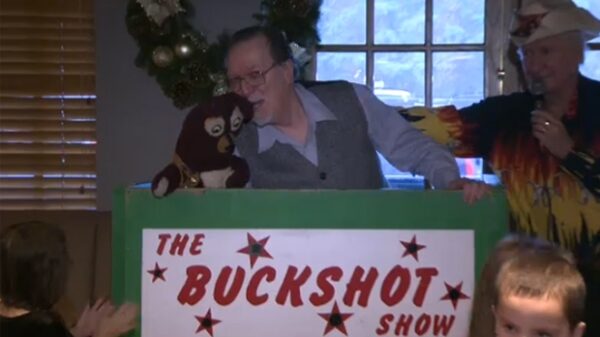 by Stephen Hunt
February 13, 2023
Jim Lewis, the man who gave his voice to Benny the Bear on CTV Calgary's The Buckshot Show, has died.
For 30 years, Lewis and Ron Barge, better known as Buckshot, entertained generations of Calgary children and their parents.
At the time of its cancellation, in 1996, it was the longest-running children's television show in Canadian history.
Lewis died of cancer and leaves behind his three children, and one grandchild.
Read More and Watch Video HERE