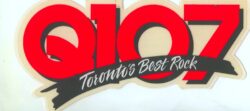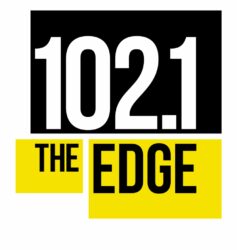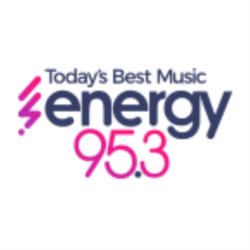 For Immediate Release
TORONTO, January 23, 2023 – Rise and shine! Corus Radio is pleased to announce changes to their morning shows for Q107 (CILQ-FM) and 102.1 the Edge (CFNY-FM) in Toronto, and Energy 95.3 (CING-FM) in Hamilton.
Beginning January 25, Toronto's quintessential rock station Q107 will kick off the mornings from 5:30 a.m. to 10:00 a.m. with beloved radio hosts Ryan Parker, John Garbutt, along with on-air personality Shawna Whalen. Ryan and Johnny have a long standing relationship with the Q107 audience and are pleased to bring their friend Shawna to join the fun. As one of Canada's well-known rock radio hosts, Shawna has been heard on legendary stations including Hamilton's Y108 and most recently co-hosted the B Team at 102.1 the Edge.
"Q107 Toronto has been the soundtrack of my life and having the chance to join Ryan and Johnny is beyond my wildest dreams," said Shawna Whalen.
Iconic radio duo Scott Tucker and Maura Grierson will join Canada's best alternative rock station, 102.1 the Edge on January 23, mornings from 5:30 a.m. to 9:00 a.m. The pair previously hosted Tucker and Maura in the Morning on Energy 95.3 since 2019 and had the #1 morning show on Virgin Radio. Tucker has had success on every rock and pop show he's hosted and won On Air Talent of The Year – Canadian Music Week. Maura has been a key part of numerous top rated shows, was the host of the nationally syndicated Sound Lounge and has interviewed the biggest pop stars including Lady Gaga and Sam Smith.
"We're excited to start the year with a new morning show lineup," said Tammy Cole, Toronto/Hamilton Regional Program Director for Corus Radio. "We have some of the most entertaining morning show talent in Canada who know how to connect and engage with audiences. Our listeners deserve the best radio experience and these morning teams deliver."
Southern Ontario's popular morning radio hosts, Scott Fox and Kat Callaghan of 91.5 The Beat in Kitchener, will expand their reach into Toronto and Hamilton as they join Energy 95.3 from 5:30 a.m. to 9:30 a.m. starting on January 30. Energy 95.3 plays the biggest songs from the best pop artists in the world. Scott and Kat joined 91.5 The Beat in 2019 after seven years co-hosting mornings on Z103.5, where they won numerous accolades. Kat recently garnered pop culture notoriety as one of TikTok's popular text-to-speech voices. In addition to mornings on Energy 95.3 and 91.5 The Beat, they can be heard evenings on London's 93.1 Fresh Radio and on the After 9 Podcast.
Chris Ziemniak, formerly co-host of 102.1 the Edge's B Team, will join 101.1 Big FM in Barrie on January 30.
For more information, visit Q107 Toronto, 102.1 the Edge, and Energy 95.3.
SOCIAL MEDIA LINKS:
Twitter: @CorusPR, @the_edge, @Q107Toronto, @Energy953Radio
Facebook: @102edge, @Q107Toronto, @Energy953Radio
Instagram: @102theedge, @Q107Toronto, @Energy953Radio
About Corus Entertainment Inc.
Corus Entertainment Inc. (TSX: CJR.B) is a leading media and content company that develops and delivers high quality brands and content across platforms for audiences around the world. Engaging audiences since 1999, the company's portfolio of multimedia offerings encompass 33 specialty television services, 39 radio stations, 15 conventional television stations, digital and streaming services, animation software, technology and media services. Corus is an internationally-renowned content creator and distributor through Nelvana, a world class animation studio expert in all formats and Corus Studios, a globally recognized producer of hit scripted and unscripted content. The company also owns full-service social digital agency so.da, lifestyle entertainment company Kin Canada, leading 2D animation software supplier Toon Boom and children's book publishing house, Kids Can Press. Corus' roster of premium brands includes Global Television, W Network, HGTV Canada, Food Network Canada, Magnolia Network Canada, The HISTORY® Channel, Showcase, Adult Swim, National Geographic, Disney Channel Canada, YTV, Global News, Globalnews.ca, Q107, Country 105, and CFOX, along with streaming platforms STACKTV, TELETOON+, the Global TV App and Curiouscast. Corus is the domestic advertising representative and an original content partner for Paramount Global's Pluto TV, the world's leading free ad-supported streaming television (FAST) service. For more information visit www.corusent.com.
For media inquiries, please contact:
 Michelle Brykman
Communications Specialist, Corus Audio & Global News
416.219.9273
Rishma Govani
Director, Communications, Corus Audio & Global News
416.391.7361
[email protected]