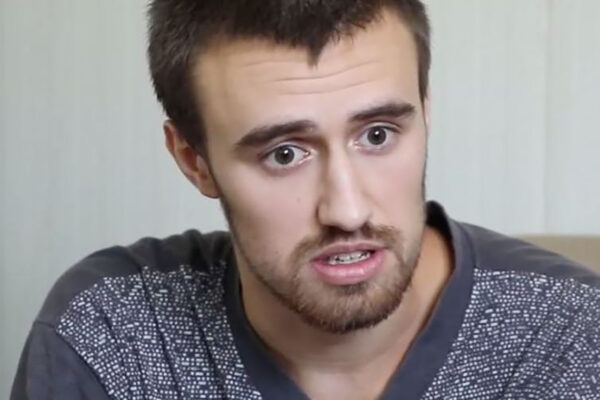 by Harvey Oberfeld
January 23, 2023
Prime Minister Justin Trudeau bears full personal responsibility for the Canadian government's decision to bring to Canada from Syria 10 adults held in Kurdish prison camps as ISIS-affiliated detainees.
The detainees hold Canadian citizenship and had not been yet charged or convicted of any crimes, but nor have there been declarations by authorities that the investigation into their links/actions with ISIS have been completed.
It was a wrong decision to bring them to Canada now … and it could put innocent Canadians lives in jeopardy.
The individuals… four men and six women…along with their 13 children,  have been held for three years as foreign nationals seized and suspected of being affiliated with ISIS.
This week a federal court in Ottawa "ordered the Canadian government to provide (four) men with emergency travel documents… and repatriate them," the Washington Post reported.
But I have seen no proof that military or police investigations into any of them had yet been completed. (It's not easy to get proof of terrorist links or actions in an occupied area where conflict continues!)
But surely, when the safety of Canadians at home is involved, the federal government should exercise extreme caution, give us the highest priority… not the alleged ISIS supporters!
In my view [and I suspect that of many millions of other Canadians] any individuals who left Canada and went over to Syria to join or support the ISIS terrorist group and its actions abrogated and abandoned their Canadian citizenship. Especially if they were naturalized and not native born citizens of this country.
The federal government could have appealed the Federal Court decision right up to the Supreme Court … citing both errors in law by the judge and national security requirements.
It also could have passed laws since 2019 that revoked the citizenship of anyone who left Canada to join/affiliate with ANY recognized foreign terrorist group.
It did nothing formally … or legally … to protect us!
Instead the Trudeau government last week in fact expanded the Court decision affecting four individuals and decided to bring "home" 23 purported Canadian citizens now being held in the camps… four men, six women and 13 children.
And one of those Trudeau has included in his "repatriation" list has reportedly never ever been in Canada: British-born/raised Jack Letts just holds our citizenship because his father, who lives in Britain, was born here.
"Letts, a dual British-Canadian national who converted to Islam, traveled to Syria, and admitted to joining the Islamic State. Known as "Jihadi Jack," Letts said of himself in one interview with the BBC: "I was definitely an enemy of Britain,"  the National Review reported.
"Letts's parents, who were convicted of funding terrorism for transferring money to their son whilst in Syria, were sentenced to 15 months in prison in 2019 and have maintained their son's innocence," the paper added.
Happy to have him/them in YOUR neighbourhood?
By laying out such a large Welcome mat, Trudeau is cheapening Canadian citizenship … rather than challenging the lower Court ruling and introducing laws to keep Canadians safe and our citizenship sacred.
All this sure does not sound like the Trudeau who, in a Global news story in 1917, was quoted as expressing concern "about the national security threat posed by citizens who joined the Islamic state group returning to this country."
"We recognize the return of even one individual [who joined the Isis group] may have serious national security implications," Trudeau told Parliament.
Too bad, so sad that Canada's current compliant, complacent media is not raising Hell …or even hard questions … about this dangerous decision by Trudeau and his Cabinet.
Maybe Trudeau will even show up at the airport to welcome them home???
After all, he and the media love photo ops!
Harv Oberfeld