It's that time of year again. Chestnuts are roasting on open fires, homes are lit up like the Las Vegas strip, presents are under trees, and I'm sitting down with my good friend Terry DiMonte for the 7th annual Very Terry Christmas.
It's our favourite tradition, especially since we no longer live close enough to each other to go out for drinks together. Although if I'm honest, the theme of this episode is less Christmassy and more grumpy. What begins as nostalgia for the good old days- Christmas in Montreal, great food, great friends, and great radio- slowly turns into wondering what happened to all that great stuff. I don't know if age turns everyone into a Scrooge, but I think it's starting to have that effect on Terry and I. Especially when it comes to the food. We talk a lot about food. We even spend a bit of time talking about the weather. I know.
But don't get the wrong idea, because there are still some incredibly funny and interesting stories tucked away in here. Guys with Terry's experience in broadcasting have no shortage of those. That's why I bring him back every year- well, that and the fact that he's one of the best friends I've got. And clearly age hasn't slowed him down too much, because he's still doing his annual discussions with Prime Minister Justin Trudeau, which you can listen to here.
I hope you enjoy the seventh edition of A Very Terry Christmas, and from everyone here at the Soundoff Podcast Network, we hope you have a Merry Christmas and a happy New Year.
A thanks to the people who support the show each week and allow it arrive on your phones for free.
NLogic: TV & radio advertising and audience data solutions
Megatrax – Licensed Music for your radio station or podcast production company.
…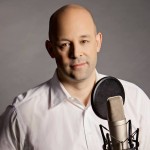 Matt Cundill works with radio groups on digital strategies and talent coaching. He recently started the Sound Off Podcast: The Podcast about Broadcast"
E-mail Matt: [email protected]
Twitter: @mattcundill
" The Sound Off Podcast is committed to helping broadcasters find their way through the digital revolution. "