ON THIS DAY in 1920
Emmy-winning producer & talk show host David Susskind 
 was born in New York City.  He had a national profile as the host of TV's Open End, which was renamed The David Susskind Show and ran for 28 years.  As producer his television credits included The Ages of Man, Death of a Salesman, Eleanor and Franklin-ABC Theatre, Blind Ambition, Circle Theatre,  Dupont Show of the Month, & the sitcom Alice.  He died Feb 22, 1987 at age 66.
On this day in 1929, at 7 p.m. CNRV Vancouver was linked to the rest of the CNR Radio Network. A few years later the network would become the CBC.
On this day in 1932, the British Broadcasting Corp began transmitting overseas via shortwave radio; it soon became the highly regarded BBC World Service.

On this day in 1936, broadcaster Pierre Nadeau was born in Montreal.  He started his career at radio station CJBR in Rimouski, and moved to the ORTF in Paris before joining Radio-Canada.  He was an on-screen presence in French Canada for more than 30 years, on SRC & TVA.
On this day in 1939, a movie premiere audience premiered on TV. Station W2XBS in New York City presented the festivities being held in front of the Capitol Theatre. Ben Grauer was Master of Ceremonies for the New York debut of Gone With The Wind. W2XBS, an experimental station, became WNBT, which became WNBC-TV. Gone With The Wind became even more famous.
On this day in 1940, singer/songwriter Phil Ochs was born in El Paso Texas.  The protest singer was known for his sharp wit, sardonic humor, earnest humanism, political activism, insightful and alliterative lyrics, and haunting voice. After years of prolific writing in the 1960s, Ochs' mental stability declined and eventually he succumbed to a number of problems including Bipolar disorder, depression, and alcoholism. He took his own life Apr 9, 1976 at age 35.
On this day in 1949,  New Westminster radio station CKNW moved to 227 Columbia Street (the Swanrite Building), a facility which had to be largely rebuilt after the 1954 fire.  'NW eventually moved to a former Safeway location on McBride Boulevard in 1969, a much larger site required for the launch of CFMI-FM the following year.
On this day in 1955,  singer/songwriter Carl Perkins recorded "Blue Suede Shoes" at Sun Records in Memphis, two days after writing it.  It was destined to become a smash hit for Elvis Presley.
On this day in 1956, ten singles by Elvis Presley held chart positions on the Billboard Hot 100, a record high number for a single act, which stood for the next 8 years, until the Beatles scored 14 simultaneous hits in 1964.
On this day in 1957, Elvis Presley had his draft notice served on him for the US Army. He went on to join the 32nd Tank Battalion third Armor Corps based in Germany.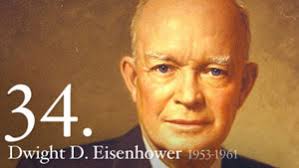 On this day in 1958, the first radio broadcast from space occured when President Dwight D. Eisenhower said "To all mankind, America's wish for Peace on Earth & Good Will to Men Everywhere".
Also this day in 1958, the No. 1 Billboard Pop Hit was "The Chipmunk Song" by The Chipmunks with David Seville. The song was the second No. 1 for Chipmunks creator Ross Bagdasarian, alias David Seville. Before he created the Chipmunks, Seville hit in April 1958 with "Witch Doctor."
Still in 1958, Bobby Darin was in the Fulton Studios in New York where he recorded his future #1 hit "Mack The Knife" as part of his second album. (Interestingly enough, it was not recognized as an instant hit and was not released as a single until the following August.)
On this day in 1960, Neil Sedaka's Calendar Girl was released on RCA Victor records. The song became Sedaka's fourth single to make the Billboard charts.
Also this day in 1960, Frank Sinatra taped his first session with his very own record label. Frank taped "Ring-A-Ding-Ding" and "Let's Fall in Love" for Reprise Records.
On this day in 1962, Tony Bennett recorded his next Top 20 single, "The Good Life" at Columbia's studios in New York.
On this day in 1964, The Supremes scored their third US No.1 single of the year when 'Come See About Me', went to the top of the charts.
Also this day in 1964, ABC Sports used an overhead TV camera for the first time. The event was college football's Liberty Bowl.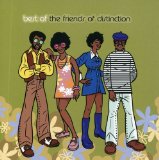 On this day in 1968, the Friends Of Distinction taped their future Gold Record "Grazing In The Grass" for RCA Victor in Hollywood.
On this day in 1969, The Beatles' seventh Christmas record, "The Beatles' Seventh Christmas Record" was released to members of their fan club in the UK and the US.
On this day in 1970, Elton John's first North American hit, 'Your Song' entered the Billboard Hot 100, where it went on to peak at number eight.
On this day in 1971,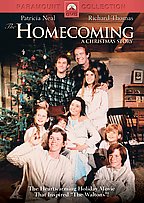 the television movie which led to the long-running series "The Waltons" aired on CBS. The film was entitled "The Homecoming: A Christmas Story."
On this day in 1973, Johnny Carson pulled a good one before his nationwide late-night audience on NBC. Carson started a fake toilet-paper scare. In his Tonight Show monologue he reported that a Wisconsin congressman had warned that toilet paper was disappearing from supermarket shelves. Toilet paper soon became a scarce commodity in many areas of the US after Carson's gag.
On this day in 1974, 29-year-old Ron Woods officially joined the Rolling Stones, replacing Mick Taylor.
On this day in 1975, the C.W. McCall single "Convoy" went Gold in the U-S.
On this day in 1978, the holiday variety special "The Carpenters: A Christmas Portrait" aired in prime time on ABC-TV.   Taped two months previous, the guests included Gene Kelly, Georgia Engel, and Kristy & Jimmy McNichol.
Also in 1978, during a North American tour Queen featuring Freddie Mercury appeared at the Fabulous Forum in southern California. Tickets went for as little as $9.75.
On this day in 1979, Elvis Presley's personal physician, George Nichopoulos, was charged with 'illegally and indiscriminately' prescribing over 12,000 tablets of uppers, downers, and painkillers for the star during the 20 months preceding his untimely death. Although he was acquitted this time, he was charged again in 1980 and again in 1992 and was stripped of his medical license in July 1995.
Also in 1979, the 2-month-old ESPN all-sports cable channel televised its first NHL game, as Hartford edged Washington 5-4.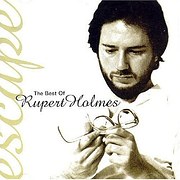 Still on this day in 1979, the No. 1 Billboard Pop Hit was "Escape (Pina Colada Song)" by Rupert Holmes. The song topped the pop singles chart for two weeks and was the last No. 1 song of the 1970s.
On this day in 1981, the Rolling Stones wrapped up their three month U.S. tour in Hampton Virginia with a closed-circuit concert telecast to venues across the country.
On this day in 1984, Vancouver's CFUN AM 1410 repeated history by abandoning Top 40 for the second time, to become "Lite Rock, Less Talk". Currently the renamed BNN Bloomberg 1410 (CHTE) is mostly business, with some sports and Coast to Coast AM. 
On this day in 1985, ABC Sports announced that it was severing ties with   Howard Cosell and dismissed "The Mouth" from all TV assignments. But "Humble" Howard continued with his daily broadcasts on ABC Radio for another five years.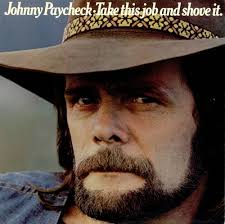 Also this day in 1985, country singer Johnny Paycheck was arrested for shooting a man during a barroom brawl in Hillsboro, Ohio. He claimed self defence, but eventually served 22 months for aggravated assault.
Still in 1985, three police officers in Clark County, Washington were awarded 5.4-million dollars in a suit against the Beach Boys. The officers claimed they were battered and falsely imprisoned for taking pictures after a 1981 concert.
On this day in 1987, Paul Simon the musician, and Paul Simon, the US presidential candidate, teamed up to jointly host "Saturday Night Live."
On this day in 1992, the 11th annual TV special "Christmas in Washington" aired in prime time on NBC.  Julie Andrews was the host, with Neil Diamond and Peabo Bryson as guest performers.
On this day in 1993, Spokane native Mike Clarke, drummer with The Byrds, died at age 47 of liver failure brought on by 30 years of heavy drinking. He also had worked with the Flying Burrito Brothers and Jerry Jeff Walker.

On this day in 1994, the Canadian broadcast regulatory body the CRTC approved a $3.1 billion takeover of Maclean Hunter Ltd. by Rogers Communications Inc..
Also this day in 1994, Aerosmith concluded their North American tour at Boston's Mama Kin Complex.
On this day in 1996, Buddy Holly's hometown of Lubbock, Texas, renamed Avenue H as Buddy Holly Avenue in honor of its late, iconic native son.
On this day in 1997, the founder of Sony Corp., Masaru Ibuka died at the age of 89 from heart failure. Ibuka, one of the leading engineer-entrepreneurs of post-World War II Japan, helped transform modern culture with the world's first pocket transistor radio.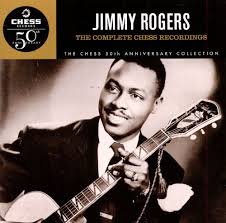 Also this day in 1997, Jimmy Rogers, blues singer/guitarist for the original Muddy Waters band, and soloist with such hits as "Walking By Myself," lost his battle with colon cancer at age 73.
And again in 1997, the 100th episode of "Boy Meets World" aired on ABC TV.
On this day in 2000, Pops Staples, (born Roebuck Staples) patriarch of R&B group the Staple Singers, died at the age of 84. He had suffered a concussion recently in a fall near his home in Dalton, Ill.
Also this day in 2000, Robert Buck, a guitarist and songwriter for 10,000 Maniacs, died in Pittsburgh as a result of liver failure at age 42.
And again on this day in 2000, 
 Martina McBride's acoustic performance of "O Holy Night" from a Nov. 21 radio appearance generated some help for a needy Nashville family when 25 custom-made CD copies were auctioned. The money raised was used to aid the Matthews family, whose father, a truck driver, had his arm crushed in a work-related accident.
On this day in 2001, a 44-year-old Madonna appeared on NBC television's "Dateline" in a filmed interview with Matt Lauer.
Also this day in 2001, Dick Clark filed a $10 million lawsuit against Recording Academy President Michael Greene. Clark alleged that Greene would bar any artist who appears first on Clark's American Music Awards telecast from performing on the Grammy Awards.
On this day in 2002, R&B singer Billy Mitchell, lead singer with The Clovers on their big hit 'Love Potion #9', succumbed to colon cancer at age 71.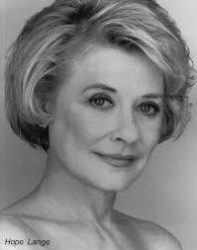 On this day in 2003, actress Hope Lange died of an infection caused by colitis at age 72. Besides her many big screen contributions she starred in TV's "The Ghost & Mrs. Muir" and "The New Dick Van Dyke Show."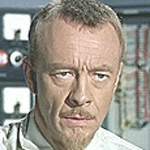 Also this day in 2003, radio & TV actor Les Tremayne died of heart failure at age 90. He was a leading man during Radio's Golden Era on shows such as The Thin Man, The Falcon, Betty and Bob and The Romance of Helen Trent.  It is estimated that Les worked on more than 30,000 broadcasts, with as many as 45 radio shows a week in the 30s and 40s. Later he played scores of character roles over the first 45 years of commercial TV.
On this day in 2004, Ludacris went to No.1 on the Billboard album chart with 'The Red Light District', the rapper's second No.1 album.
On this day in 2005, Bono was named one of Time magazine's Persons of the Year, along with Microsoft founder/CEO Bill Gates and his wife, Melinda. The trio is recognized for their efforts to aid Africa in its "fight against disease and destitution."
Also this day in 2005 Elton John turned down an offer of nearly $6 million for the rights to broadcast his forthcoming civil union to Ontario-native David Furnish on U.S. television.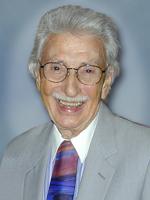 On this day in 2008, Page Cavanaugh, leader of a California jazz-pop musical/vocal trio which was heard on bigtime radio & during TV's early years, died of kidney failure at age 86.
On this day in 2010, Coldplay performed the first of two UK shows in aid of the homeless charity Crisis. The so-called 'hidden gigs', in Liverpool and Newcastle, were to draw attention to the "hidden problem of homelessness" and collected more than £238,000 for the charity.
On this day in 2011, Jon Bon Jovi was the victim of a death hoax. According to a fake story spread via Twitter, the rock star was found "in a coma" at a hotel in New Jersey and taken to a hospital, where he supposedly "suffered cardiac arrest."  To prove he was alive and well, Bon Jovi tweeted and posted to Facebook the picture on the right – showing him joking, "Heaven looks a lot like New Jersey."
On this day in 2014, veteran producer Arthur Gardner died at the ripe old age of 104.  Back in the 1960's he produced several western TV series, notably The Rifleman and The Big Valley.
On this day in 2015, Kurt Masur, the German-born music director emeritus of the New York Philharmonic, who was credited with transforming the high-profile orchestra from a sullen, lackluster ensemble into one of luminous renown, died at age  88. He led the Philharmonic from 1991 to 2002.
Also in 2015, Bruce Springsteen returned to NBC-TV's Saturday Night Live as the musical guest for the first time since 2002. During his rendition of Santa Claus Is Coming to Town, Springsteen was joined by Paul McCartney.
On this day in 2016, Journey won the Rock And Roll Hall Of Fame's public vote for induction in '17.
Today's Birthdays
Actress/game show panelist Elaine Joyce (Young & The Restless, Don Knotts Show, $10,000 Pyramid)  is 79.
Actor Tim Reid (WKRP, Sister Sister, That 70's Show) is 77.
Musician John McEuen of the Nitty Gritty Dirt Band is 77.
Country singer Janie Fricke is 75.
Actress Marlene Clark (Sanford & Son, Bunco) is 73.
Actor Mike Lookinland (Brady Bunch) is 62.
Actor Scott Cohen (The Fix, The Americans, Necessary Roughness, The Carrie Diaries, One Life to Live, Gilmore Girls) is 61.
Actress Jill Talley (SpongeBob SquarePants, The Boondocks) is 60.
Actress Jennifer Beals (Proof, The Chicago Code, The L Word) is 59.
Actor Paul Rhys (The Assets) is 59.
Toronto-born actress Jessica Steen (Heartland, Homefront, Loving) is 57.
Actor Robert McNaughton (Big Bend Country, Angel City) is 56.
Illusionist Criss Angel (Criss Angel Mindfreak) is 55.
Guitarist Klaus Eichstadt of Ugly Kid Joe is 55.
Rock musician Kevin Shepard is 54.
Writer/actor Ken Marino (Marry Me, Axe Cop, Children's Hospital) is 53.
Actress Kristy Swanson (Early Edition, Grapevine, Knots Landing) is 53.
Actress/TV host/performer Lauren Sanchez (The View, So You Think You Can Dance) is 53.
TV personality/actor Tyson Beckford (Make Me a Supermodel, Hollywood Squares) is 52.
Actress Amy Locane (Melrose Place, Spencer) is 51.
Former Miss Chicago/actress Rosa Blasi (Strong Medicine, The Thundermans, Make it or Break it) is 50.
Actress Alyssa Milano (Charmed, Who's the Boss?) is 50.
Actress/TV personality Blake Lindsley (Fashion House) is 49.
Actor Joshua Bitton (The Night Of, The Pacific) is 49.
Actress Irina Voronina (Svetlana) is 45.
Actress Tara Summers (Mercy Street, Stalker, Rake, Boston Legal) is 43.
Actor Jake Gyllenhaal (Made in Hollywood, Ellen) is 42.
Actress Marla Sokoloff (The Practice) is 42.
Ontario-born actor/voicist David Reale (Suits, Beyblade) is 38. 
Rapper Lady Sovereign is 37.
Model/actress/singer Paulina Gretzky is 34.
TV personality/actress Brittany Baldi (Are You the One?, Wicked Bites) is 33.
Tv personality Jenelle Evans (Teen Mom 2) is 31.
Actress/voicist Libe Barer (Those Who Can't, Disney Star Darlings) is 31.
Actor Nik Dodani (Murphy Brown 2018) is 29.
Chart Toppers – Dec. 19
1945
It Might as Well Be Spring – The Sammy Kaye Orchestra (vocal: Billy Williams)
White Christmas – Bing Crosby
It's Been a Long, Long Time – The Harry James Orchestra (vocal: Kitty Kallen)
Silver Dew on the Blue Grass Tonight – Bob Wills
1954
Mr. Sandman – The Chordettes
Count Your Blessings – Eddie Fisher
Let Me Go, Lover! – Teresa Brewer
More and More – Webb Pierce
1963
Dominique – The Singing Nun
Louie Louie – The Kingsmen
You Don't Have to Be a Baby to Cry – The Caravelles
Love's Gonna Live Here – Buck Owens
1972
Me & Mrs. Jones – Billy Paul
You Ought to Be with Me – Al Green
It Never Rains in Southern California – Albert Hammond
Got the All Overs for You (All Over Me) – Freddie Hart & The Heartbeats
1981
Physical – Olivia Newton-John
Waiting for a Girl Like You – Foreigner
Let's Groove – Earth, Wind & Fire
All Roads Lead to You – Steve Wariner
1990
Because I Love You (The Postman Song) – Stevie B
From a Distance – Bette Midler
Justify My Love – Madonna
I've Come to Expect It from You – George Strait
1999
I Knew I Loved You – Savage Garden
Waiting for Tonight – Jennifer Lopez
I Wanna Love You Forever – Jessica Simpson
He Didn't Have to Be – Brad Paisley
2008
Live Your Life – T.I. featuring Rihanna
Womanizer – Britney Spears
I'm Yours – Jason Mraz
Roll with Me – Montgomery Gentry1
Today in Broadcast History compiled by Ron Robinson