Bryn joins us from Edmonton this week to talk about his lifelong passion for sports and broadcasting, and fair warning, this episode is a big one. We begin by exploring why he got into radio, and my jealousy over the fact that different time zones allowed Bryn to catch Monday Night Football as a kid without staying up past his bedtime. We continue into stories about his career in radio, his favourite interviews, the usual sports talk, and of course, a long chat about the current state of sports radio (and radio in general).
As you might expect from someone who's been the rockstar of Albertan sports radio for the last 30-odd years, Bryn also drops a metric ton of broadcasting wisdom throughout this episode. From how to tell a story, to what makes certain radio and TV shows feel special, and much, much more. Quite honestly, this is a tricky one to summarize, because we just talk about so much- but it's all worth hearing, I promise. Bryn is an endless font of wisdom for any aspiring radio star.
If you don't believe me, listen to the kind words of "The Wiz" and two-time guest on this podcast, Marty Forbes:
"We built something that I think the industry needs, and that is what we call one stop podcasting. And what I hear from everybody is, 'Geez, I really would like to do one of these things. I don't have the time and I don't have the wherewithal,' but they have the knowledge… Well, Bryn has all the parts that you need, and all he needs is knowledge. So he's built… a complimentary service so that guys can use podcasting for pure commercial intent and backgrounding for their businesses. So he's very good at it… It's a neat template that's rather unique, and (he) has built this template to be really profitable and meaningful in his life, that he's now doing something he really enjoys. He's a great guy to talk to."
Nowadays, Bryn is the Director of Podcast and Audio Production at Road 55, a production house in Edmonton that works with you every step of the way to help you create the best version of whatever content you want to make. If that sounds appealing, you can check out their website here.
For another interesting little tidbit, check out this YouTube channel belonging to Mark Summers. He's saved all the air checks from a ton of Edmonton radio stations, and they're definitely a fun listen.
If you'd like to keep up with Bryn, you can follow him on Instagram, Twitter, or LinkedIn.
A thanks to the people who support the show each week and allow it arrive on your phones for free.
NLogic: TV & radio advertising and audience data solutions
Megatrax – Licensed Music for your radio station or podcast production company.
Click here for a transcript of this episode
…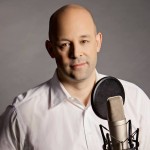 Matt Cundill works with radio groups on digital strategies and talent coaching. He recently started the Sound Off Podcast: The Podcast about Broadcast"
E-mail Matt: [email protected]
Twitter: @mattcundill
" The Sound Off Podcast is committed to helping broadcasters find their way through the digital revolution. "