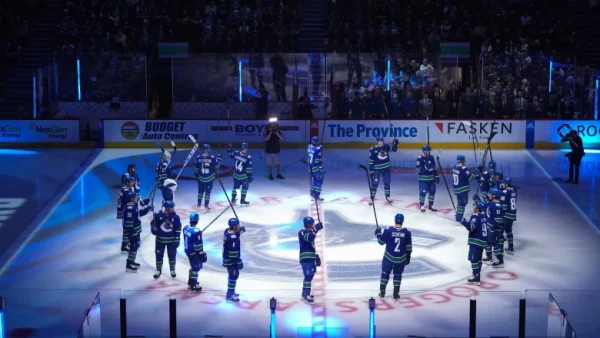 November 3, 2022
Sportsnet will continue to broadcast Vancouver Canucks games on TV and radio for another decade.
The Canucks and Rogers Communications, which owns Sportsnet, announced Monday that the two sides have agreed to a 10-year deal that will last through the 2032-33 season.
The agreement renews a deal that sees every Canucks game aired on Sportsnet's TV channels and on Vancouver radio station Sportsnet 650.
The deal also includes the naming rights to the Canucks' home rink, Rogers Arena.