Bryan Barletta is back to tell us about the evolution of his company, Sounds Profitable. He started it two years ago, and since then it's evolved harmoniously alongside the podcast industry. You don't need even need to have podcast ads on your show to find value in its podcasts and newsletters, which we highly recommend you subscribe to.
In this episode, we speak to Bryan about the first two years of Sounds Profitable. We discuss the podcasts he's on-boarded, like The Download, and the great podcast people he's worked with: Arielle Nissenblatt, Lauren Passell from Tink Media (check out their newsletter here), Tom Webster, Evo Terra, James Cridland, and more. We also discuss the value and difference between programmatic and dynamic ad insertion – and how (and if) you should be using it to monetize your show.
We also have some special segments and questions from Jon Gay of Jag In Detroit Podcasts, and Mary Anne Ivison, who does some awesome voicework and has a kick ass podcast we produce called "Let's Take This Outside." In particular, Bryan helps Mary Anne find the best way to handle which ads can run on her show. Be sure to check out the episodes we recorded with them too.
Finally, Bryan shares the reasoning behind the incredible study he did with Sounds Profitable, called The Creators. He talks about how the data was gathered, what it means, and how everyone in the podcast space can benefit. If you'd like to view the study yourself, you can download it here.
Megatrax – Licensed Music for your radio station or podcast production company.
Click Here for a full transcript of this episode.
…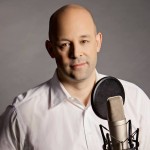 Matt Cundill works with radio groups on digital strategies and talent coaching. He recently started the Sound Off Podcast: The Podcast about Broadcast"
E-mail Matt: [email protected]
Twitter: @mattcundill
" The Sound Off Podcast is committed to helping broadcasters find their way through the digital revolution. "