Clayton Kroeker: Local & Social on the Prairies
Clayon Kroeker came out of Don Scott's Western Academy of Broadcast back in 2010 with eyes on becoming a sports commentator. Don suggested that he try FM Music to start as there are more opportunities avaiable. He landed the very coveted overnight position at GX94 in Yorkton, Saskatchewan which still believes in the power of overnight radio. Clayton then went on to work at Golden West Broadcasting in oil rich Estevan before landing in Saskatoon with Harvard owned Cruz 96.3.
In this episode, you will meet Clayton's dog Kipper and learn his back story. You will also hear about his search for the best chicken fingers. Much the same way Dave Portnoy at Barstool Sports rates Pizza, Clayton is a chicken finger aficionado. I did not ask him about his affinity for playing goalie, but we did discuss his relationship with the Saskatoon Blades where he is the intermission house announcer.
A thanks to the people who support the show each week and allow it arrive on your phones for free.
Megatrax – Licensed Music for your radio station or podcast production company.
…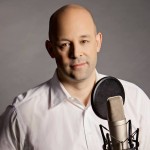 Matt Cundill works with radio groups on digital strategies and talent coaching. He recently started the Sound Off Podcast: The Podcast about Broadcast"
E-mail Matt: [email protected]
Twitter: @mattcundill
" The Sound Off Podcast is committed to helping broadcasters find their way through the digital revolution. "