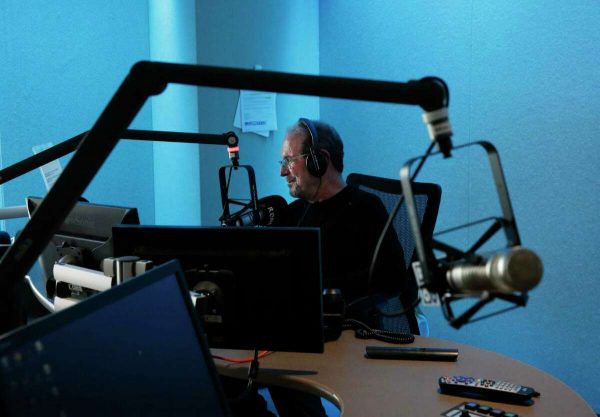 by Sam Whiting
San Francisco Chronicle
October 7, 2022
KGO, among the last of the classic news talk call-in radio stations in San Francisco, announced a format change Thursday, after 80 years at 810 on the AM dial.
In a sign of the times reflecting what's widely considered to be the twilight of terrestrial talk radio, the announcement was issued on Twitter.
"We thank you for your loyalty and for trusting KGO to be your source for information," the Tweet said. "On Monday, 810AM begins a new era. We hope you will tune in."
Read More HERE
The KGO-AM 810 Bell 206B JetRanger II, in better days before Cumulonimbus Media single-handedly destroyed the longtime News/Talker.
It becomes "The Spread, 810 AM" sports-betting gibberish format on Monday, October 10, 2022.
Once-compelling Talk on 810 will change to blurbs such as, "The Dodgers, overs and unders, are 7 point 5 under, plus 126. The Moneyline is minus 325 against Colorado. On the Run Line, the Dodgers must win by more than two runs to cover the Run Line."
A format designed for short attention-spans. So…..
WTF??!