This week, we're joined by David Yas, founder and CEO of the Boston Podcast Network. David's name is attached to about 1000 episodes of various shows, which have altogether garnered over 367,000 downloads.
David and I talk about that network of his quite a bit, including how he got into podcasting in the first place, and how he built it up into one of the most successful independent podcast networks in Boston.
He's been producing shows for 7 years now, including a few of his own: The daily-running Boston Podcast, and Past Tens: A Top Ten Time Machine, a show that explores past lists of top ten hits. They go year-by-year through the 60's, 70's, 80's and 90's to remind you which songs you loved, hated, or just forgot existed.
Like most of our guests, David's a good friend of mine. You might even say he's a Super Friend. A Podcast Super Friend. Get it? Because he's also on The Podcast Super Friends, a show I do every month with David, Jon "Jag" Gay, Johnny Podcasts, and Catherine O'Brien? Well, if you've never heard of it, it's a monthly roundtable discussion where we talk about everything to do with podcasting: Best practices for your show's website, streamlining your weekly workflow, marketing your podcast to the masses, and getting the most from your RSS feed. And best of all, it's livestreamed on the Sound Off Media YouTube channel, so you can follow along or chime in with questions.
If you want to learn more about David, connect with him, hire him, or just listen to any of the other shows under his network, the best place to do all of that is his website, Pod617.com. It's the hub for everything to do with David and the Boston Podcast Network. Of course, you should also follow David on Twitter and LinkedIn.
A thanks to the people who support the show each week and allow it arrive on your phones for free.
Megatrax – Licensed Music for your radio station or podcast production company.
Click Here for a transcript of this episode.
…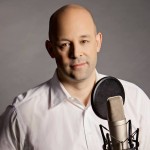 Matt Cundill works with radio groups on digital strategies and talent coaching. He recently started the Sound Off Podcast: The Podcast about Broadcast"
E-mail Matt: [email protected]
Twitter: @mattcundill
" The Sound Off Podcast is committed to helping broadcasters find their way through the digital revolution. "