It has been 515 days since we had Fred Jacobs has been on the show. Back then we were unpacking a lot of the surprising results from a Covid induced Tech Survey. This time we have the benefit of catching up on three pieces of research that I felt needed discussing: The two Tech Survey's for Public Radio and Commercial radio, and the AQ4 Survey which targets air talent.
The fourth instalment of AQ was released at Morning Show Boot Camp in Chicago in August and it is an eye opening piece of research that is riveting for air talent as it allows them to feel a little more connected in the daily battle of content creation in 2022. You can link to the results here. Fred feels that the research is important enough to share with your radio group. If you over see a number of radio stations and need your owner, VP or local decision maker to see the results, Fred has made himself available and you can reach him at +1 248-353-9030. It takes about 45 minutes.
Matt's Hot Take: If the report were about what your clients thought of you, you'd have a copy on the corner of your desk.
CLICK HERE to get a transcript of this episode.
A thanks to the people who support the show each week and allow it arrive on your phones for free.
…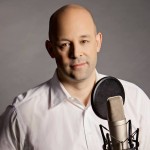 Matt Cundill works with radio groups on digital strategies and talent coaching. He recently started the Sound Off Podcast: The Podcast about Broadcast"
E-mail Matt: [email protected]
Twitter: @mattcundill
" The Sound Off Podcast is committed to helping broadcasters find their way through the digital revolution. "