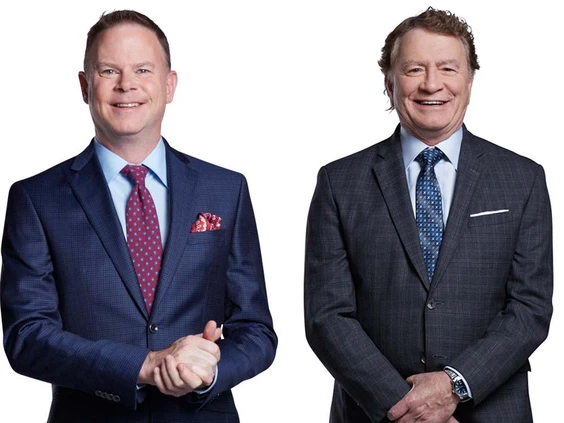 Is the lack of Canucks radio rights announcements down to the fact there's a bigger negotiation at hand?
September 15, 2022
The Vancouver Canucks' Sportsnet Pacific regional broadcast with John Shorthouse and John Garrett will cover 56 games this season.
But where audio listeners can tune remains a mystery.
Sportsnet announced their broadcast plans for the upcoming season on Thursday, revealing the regional TV schedules for the four Canadian teams — the Canucks, Calgary Flames, Edmonton Oilers and Toronto Maple Leafs — to which they hold regional broadcast rights.
In the announcement, they also noted the radio schedules for the two other Canadian teams they have rights to — the Calgary Flames (for 82 games) and the Toronto Maple Leafs (for 41 games).
Read More HERE