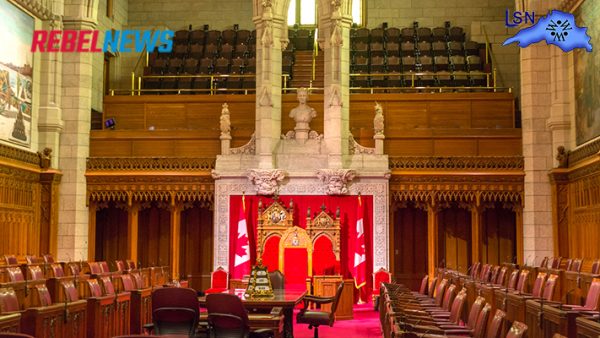 Referring to Bill C-11 as a 'power grab over human communications

September 15, 2022
OTTAWA, ONTARIO  
Under Bill C-11, An Act to Amend The Broadcasting Act, the Liberal cabinet has proposed far-reaching regulation on video and music content that Canadians can access online.
The bill passed its third reading on June 21, 2022, and is currently under scrutiny from a committee in the Senate.
Referring to Bill C-11 as a 'power grab over human communications,' Timothy Denton warns of censorship implications. Timothy Denton, former commissioner
Certain groups are favouring the bill under the guise of maximizing Canadian talent that may not otherwise be watched.
Eleanor Noble, national president of the Alliance of Canadian Cinema, Television and Radio Artists (ACTRA), wants to see the bill strengthened. Urging the committee to "strengthen Bill C-11 by maximizing the use of Canadian talent," Noble cited the fundamental goal of the CRTC "to guarantee Canadians have access to original Canadian entertainment" and wants to see such work promoted.
However, as detailed by Blacklock's Reporter, the Senate heard from former commissioner for the Canadian Radio Television and Telecommunications Commission (CRTC) Timothy Denton that the bill is a "power grab over human communications across the internet and therefore deserves our distinct disdain."
The article explicitly notes that the bill would grant the CRTC new powers to regulate "commercial" internet and video content. As is the way with Liberal legislation, the ambiguous wording of the bill does not explicitly define "commercial."
Read More HERE