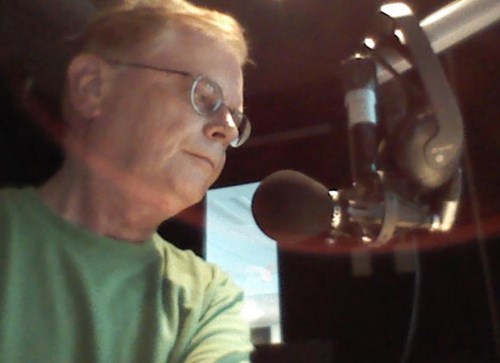 Obituary from the Times Colonist
August 26, 2022
Journalist David Biro gave his final sign off this week, passing away peacefully at home in Victoria on Tuesday, August 23rd after a long bout with cancer.
Dave's passion for the news was born in high school working for The Province. He studied broadcasting, and then took to the airwaves reading the news for CFVR, CJIB, and CKIQ in the interior before he landed his dream job at CKNW. He moved on to Broadcast News at Chek TV, CTV and CKVU TV where he won a George Foster Peabody Award in 1987 for the documentary Aids and You. Along the way he brought up a new generation of broadcasters, and even dabbled in government with the NDP. In 2011, Dave received a much-deserved Lifetime Achievement Award from the Radio-Television News Directors Association for his work in broadcasting and journalism. In his retirement, he came back to CBC Radio to read the news, just like in the early days.
What Dave valued even more than journalism was his family. He is survived by wife Olivia Groening, kids Jemma Radick (Jeremy), Steph Benford (Josh), Mike Biro (Cheryl); grandkids Dylan, Axel, Zoe, Bowie, Joseph, and Rebecca; step-kids Rebeca Dunn-Krahn (Tobias), Randal Dunn-Ramole (Abdul); and step-grandkids Stephen, Jerry, Sage & Sebastian.
He loved the outdoors; camping, fishing, and campfires in the woods were his favourite ways to pass the time. He was a classic rock devotee and was known to chase a touring band across the province for one more show. Dave was renowned for his sharp wit and resolute character. He will be greatly missed by family, friends and colleagues who loved to be surprised by his unexpected one-liners.
Cancer is a real b*tch. Thank you to all the friends who reached out and offered support, and to Dr. Mark Thiessen, the doctors and nurses at the BC Cancer Clinic, Palliative Care and Hospice, and the Rexall pharmacy team (Admirals Rd) for their unending help during Dave's long illness.
The family will hold a private celebration under a tarp in the woods in recognition of Dave's passion for tarps (and the outdoors). In lieu of flowers, please donate to the BC Cancer Foundation.