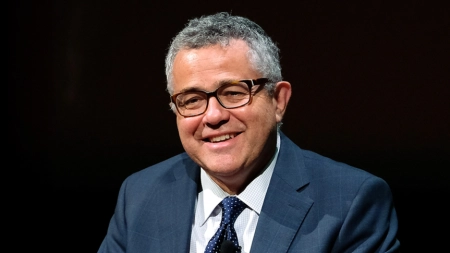 His departure comes after the legal insider and prolific author rejoined the network after being on leave for exposing himself during a Zoom call with colleagues at The New Yorker.

August 12, 2022
The network's chief legal analyst announced on Twitter that he was exiting his post after 20 years after his current vacation. "Was great to spend my last day on air with pals Wolf [Blitzer], Anderson [Cooper] and Don [Lemon]," he posted. "Love all my former colleagues."
The news comes a little more than a year after Toobin rejoined CNN after being off the air for eight months following a "deeply moronic and indefensible" situation on a Zoom call with his colleagues at The New Yorker during which he says he unknowingly exposed himself. In an interview on his first day back on CNN, Toobin said he was a "flawed human being who makes mistakes" while apologizing to viewers and all of his colleagues.
Read More HERE