Jenn Dalen-Gordon is the operations manager for the Interior stations of British Columbia for Stingray Radio. She also oversees about 20 other Country stations under the Real Country and New Country moniker. She was raised on Country 105.1 in Calgary and attended the Southern Alberta Institute of Technology. She worked at Golden West Broadcasting, before the tour of rural Alberta took her to Leduc where she apart of the launch of 88.1 the One, and then to Red Deer where she became program director at 24. In more recent years, Jenn was apart of another impressive launch when Stingray amalgamated their country properties under the banner of Real Country.
Since then, they have created a second network brand called New Country. Jenn currently works out of the studios in Kamloops, BC which houses NL Radio (News/Talk), K-97 (Classic Rock), and New Country 103.1.
We made mention of a few other people in this show, including Real Country morning show host Randi Chase who was on this program a few years ago. It was a really good episode.
CLICK HERE to get a transcript of this episode.
A thanks to the people who support the show each week and allow it arrive on your phones for free.
The CHR Prep Service – Click to get a free trial.
Megatrax – Licensed Music for your radio station or podcast production company.
…
.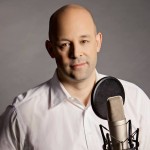 Matt Cundill works with radio groups on digital strategies and talent coaching. He recently started the Sound Off Podcast: The Podcast about Broadcast"
E-mail Matt: [email protected]
Twitter: @mattcundill
" The Sound Off Podcast is committed to helping broadcasters find their way through the digital revolution. "