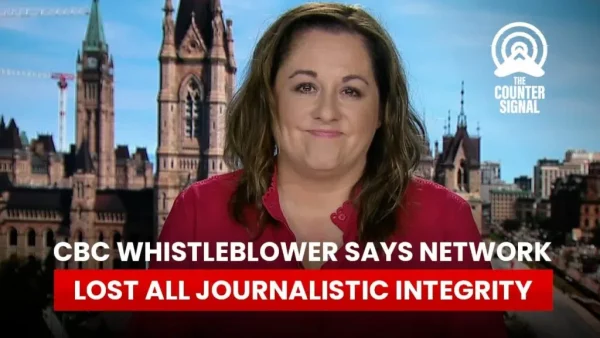 by Mike Campbell
July 13, 2022
On the Trish Wood podcast, former CBC reporter Marianne Klowak said the network lost its journalistic integrity in June 2021, when COVID vaccines became widely available and mandates were on the horizon.
"I tried to push through a number of stories that were censored and cancelled. We were no longer committed to truth and honesty," Klowak told Wood.
Klowak described how she wanted to show both sides of the vaccine debate and let viewers decide for themselves. At the time, she was finding concerning data coming out of Israel — a country where vaccines were available months before most others like Canada — and thought it was newsworthy. CBC disagreed.
"This was at the time when Israel was reporting links between the Pfizer vaccine and heart inflammation," Klowak continued. "And, we were talking about this in the newsroom, about this link, and what could it mean… and how the trials were on for this vaccine until 2023, and I called a meeting with the managing editor and the exec, and I said we have to be really careful on this bandwagon we're getting on promoting this vaccine because we don't know what the outcome is going to be in a few years down the road."
Read More HERE