Every time we have a radio veteran on the podcast, the conversation shifts to the future of radio at least once. But it's always about the future with Marty Forbes. He always has had an eye towards it. It's no secret that the broadcast industry is struggling to keep up with the times. But few guests have quite the depth of insight into radio's slow demise that Marty Forbes brings.
A lifelong Program Director, VP and GM at stations like CKFM 99.9, the Bear in Edmonton, CISL, CKKS, CJAX, CKSL, and his first gig at CKNL in Kamloops, Marty knows the ins and outs of broadcasting in a way few others can match. He's seen far too many stations fail to meet the shifting tides of the media market, or more commonly, hurt themselves worse in the attempt. In 2009, Marty started Radiowise Inc. to help as many companies as possible to launch, rebuild, and evolve while avoiding these issues.
However, since he decided to shut down Radiowise, now seems liek athe right time to ask him about the specific problems he's seen. Together, we dive into the challenges radio stations face in 2022, the way many companies are failing to address them, and the problems with the CRTC's stagnant grip on broadcasting.
We also discuss Marty's extensive catalogue of public service efforts, but did not have a chance to list off the specifics. He's a recipient of the Queen Elizabeth II Diamond Jubilee Medal for community service, and he's been directly involved with a staggering number of charitable organizations: The Jerry Forbes Centre, Santas Anonymous, the Edmonton Singing Christmas Tree, Crescendo, and the John Cameron Changing Lives Foundation.
If you want to hear more from Marty, you can check out his blog, Marty's Musings, where he talks about everything from business advice to travel planning. You can also connect with him on Twitter, Facebook, Instagram or LinkedIn. If anything – do it for the travel advice!
Get a Transcript of this Episode Here!
Marty Forbes BLOG
…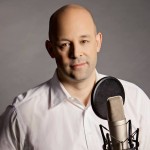 Matt Cundill works with radio groups on digital strategies and talent coaching. He recently started the Sound Off Podcast: The Podcast about Broadcast"
E-mail Matt: [email protected]
Twitter: @mattcundill
" The Sound Off Podcast is committed to helping broadcasters find their way through the digital revolution. "