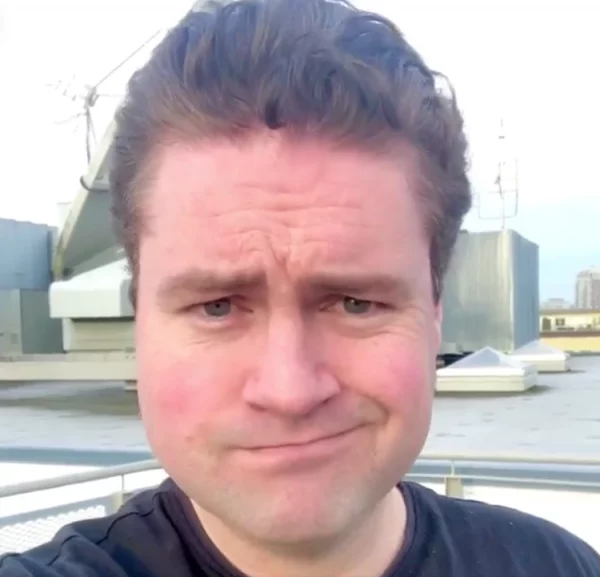 By Gabriel Sinduda
Courtesy of…

April 8, 2022
Given that we are now seeing the tail end of vaccine and mask mandates, and that there is now, more than ever, expressed hesitancy in the public, we could expect nothing less from Adam Stirling, the morning talk show host for Bell Media's CFAX 1070 radio station out of Victoria, not to relent but to ramp up his disingenuous and misleading messaging. Indeed, that is in keeping with the modus operandi of the disturbed mind that fuels this man's chattering mouth.
Occasional listeners know that Adam Stirling's schtick hinges on building and pitting resentment in his middling class Island listeners to dump on those more tenuous living citizens who are actually impoverished and/or homeless. Likewise he will pit high emotion ("They are killing innocent people with knives!") against concerted reason (e.g. What conditions are spurring the street crime?).
He also takes personal issue with environmental activists, and is fond of making claims that every activist on the front lines of conservation efforts is a paid political prop. Throughout the Fairy Creek Blockade movement, for instance, he did all that he could to convince his listeners that such protests were illegitimate and should be shut down. Generally speaking, his job is to promote divisions and hatred among his listeners, and to defend conservative, corporate principles over more humane directions and interests.
By the way, this is his public image, but he really looks more like the cover image, above. Even his visual profile is erratic:

Read Much More HERE