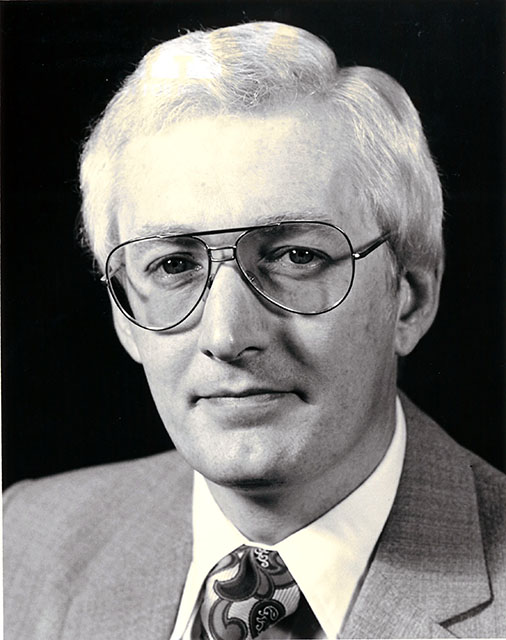 Chuck's daughter Dale Camroux told PSR, they have chosen not to have any service at this time, but plan for a 'Celebration of Life at a later date…
Dale added in her letter that her father had a fall that landed him in the hospital. From there the treatments and procedures took a toll on his already compromised body resulting in eventually him not being able to overcome this hurdle. Needless to say the family are sad and all are heartbroken. Chuck was a constant in all of their lives.
Puget Sound Radio sends Heartfelt Condolences to Dale and her family for one of the Greats in Canadian Broadcast History, her dad. Rest in Peace Chuck….
Obituary of Charles "Chuck" George Camroux
Written by his daughter Dale Camroux
May 17, 2022
Charles "Chuck" George Camroux, caring husband, father, papa, mentor and friend passed away May 11, 2022 at the age of 81. Chuck faced serious medical challenges in recent years, with courage, a positive attitude and his signature smile. Despite the pain, Dad stayed strong until the very end. He was a true class act.
Chuck is survived by his wife Anita, daughter Charlene (Ben Dunk) and grandson Nevin Camroux Dunk, son Charles Camroux, daughter Dale, grandchildren Ainsley Bondy (Mathew Bondy), Jarrod Camroux-Peacock and their father Erik Peacock, great-grandchildren Mason and Teagan.
Have you ever tried to put too many clothes into a suitcase… more clothes than will ever fit? Writing a tribute to my father, is much like that. There's just so much to try and fit in.
Charles George Camroux, lived an incredibly full and active life.There are really two aspects to our father's life — his family at home and his Radio family. Born in Edmonton, Chuck spent his boyhood years in Toronto, and his teenage years back in his hometown. It's curious that his travels across the country early on, would be the harbinger of things to come later, in his professional life. Chuck originally wanted to go into Law. But his plan to attend law school was soon thwarted during high school when he was bitten by the radio bug. From there, our father went on to work full time as a disc jockey, honing his skills in small Canadian towns, where he laid the foundation for an illustrious career in media and entrepreneurialism. His career was lengthy, starstudded and, in his working life, he always helped and nurtured those around him. He believed, as has been written elsewhere, 'we rise by lifting others.'
Dad's superb broadcasting career includes managing 820 CHAM Hamilton for Ted Rogers, programming and general managing CFTR/ CHFI Toronto during the 1970s, and presiding over one of Canada's pre-eminent and most famous radio stations. To name just a few. By the end of the 70s — Radio's heyday, in terms of appeal and audience — Dad was lured to Windsor/Detroit, where he was CEO/President of the legendary CKLW-AM and FM, a powerhouse radio station that not only attracted a huge audience in it's glory days, but also a long list of famous artists and musicians. Dad held that post from '79 to about 1983. CKLW was sold and Dad and his family moved west. There, he set up shop consulting other broadcasters and applied for an FM license for Vancouver. The FM would not come to be… instead, Dad joined Capital Radio. That period ended poorly, but my father — always the survivor, always the innovator — moved us back to Niagara where he founded the Canadian Radio Network. "CRN," as it was known to many, was the very first, licensed satellite network in Canada. He eventually sold CRN to Rogers Broadcasting. Another fine example of Chuck's great broadcasting mind, is his creation of, "The RV Minute," a unique syndicated show heard across North America all about the motorhome (or recreational vehicle) lifestyle, a great love of his — like boating and flying was.
Through the years our father always had his hand in other pies — he was a sharp entrepreneur. He was daring — a risk-taker.
A few examples…Dad started "Direct Response Radio," a music-based compact disc sales company, selling via radio stations mostly in the U.S. This idea was quite ahead of it's time. Another entrepreneurial pursuit Dad enjoyed was the Internet. It'll be difficult to prove I suppose, but he once told a friend that he was one of the first few hundred people on the Internet in Canada. That was way back in the dial up days! Chuck saw other, more esoteric opportunities on the internet, too; he was an early Domain Name enthusiast. He'd buy a domain name, nurture it, and then when he saw a potential buyer, he offer it up for sale. One such domain name is "The Falls dot com." Dad always had it earmarked for Niagara Falls, but in the end he sold it to a golf resort in British Columbia. There were many other domains, who knows…you might be on a website whose name our father thought up! In 1998, my father's expertise in Radio and management were called upon again, in Toronto. Ryerson's CJRT Radio, a station underperforming with an excessive staff and poorly programmed output, needed his touch. Dad was hired as CEO and President. After settling in, he — with the board of director's blessing— created a brand new format for the station. From the ashes of CJRT, he designed, programmed and managed JAZZ FM91. At JAZZ FM, he championed live music, Creatives, musical risk-takers, and of course, Jazz. Easing into retirement dad worked for Niagara Airbus, heading up tours of Niagara Falls and the many Niagara Wineries. His gregarious nature made him a natural tour guide. Sharing stories and history lessons of the region he was proud to call home, he made many new friends along the way.
But perhaps the contributions that had the most impact on our world were his family and his friendships. Chuck's professional accomplishments are immense. His contributions to the Canadian Broadcasting industry are heralded; And while his entrepreneurial endeavours and his creative output are worthy of a memoir, it was his impact on the people who crossed his path that holds the greatest source of pride for us. Dad was the ultimate loyal friend to many. His ability to see the good in people made him a natural mentor. His grace and magnanimity was always on display. He worked from the perspective that we should see potential in everyone. If my father saw some potential in you, he would lift you up gently and help you achieve your goals with kind direction. There are so many people who can attest to this personality trait in Chuck; There are many who generously attribute their careers and experiences to my father's tutelage. As one of his closest friends said "Without his friendship and guidance, I could have been long gone out of radio and selling insurance or something. Chuck is directly responsible for any street cred I had." Another friend said, "Chuck's calm and reassuring demeanour, gave me the confidence to tackle things head on. He had a subtle way of imbuing confidence in you; he'd plant the seeds and let you grow."
But for those lucky enough to really know Chuck, they quickly understood that family was his number one focus. Family was truly his proudest accomplishment. Anita, his wife and #1 hit for 60 years, was the apple of his eye. Meeting in her home town of Antigonish, Nova Scotia, where he landed as a young disc jockey, their dedication and love for each other is beyond comprehension. To his children, Charlene, Charles and Dale, he was a rock, a true pillar of strength. A compassionate, caring father and friend. He coached each of us to be the best we could be, personally and professionally and always lead by example. He relished his role as papa to his grandchildren Ainsley, Nevin and Jarrod and great grandchildren Mason and Teagan. His grandchildren loved his admiration and his encouragement.
Chuck spent his retirement years driving his grandchildren to their extra curricular activities, supporting the busy lives of his children and their families as much as possible. He was a basketball super-fan and a constant spectator on the Ridley Tiger bench. His great grandchildren, Mason and Teagan, were a true joy to him. His passing has left an immeasurable void and sadness in all of our lives. His family at home misses him profoundly. His radio family has expressed it's heartfelt condolences across social media.
Dad's story however, will not end here. Instead, his virtues, his positivity, his grace, wit and unbridled enthusiasm for Life will continue to flow through all of us. Thank you to everyone who reached out to share memories and express the love they felt for our father. We would also like to mention our gratitude to all of his doctors and the nursing staff at the Greater Niagara General Hospital, especially Michelle and AJ. In keeping with his wishes, cremation has taken place. We are requesting that remembrances be made in the form of contributions to Momentum Choir www.momentumchoir.ca