ON THIS DAY in 1908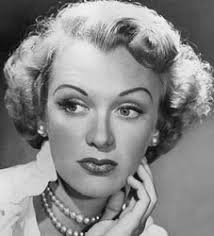 actress Eve Arden was born Eunice Quedens in Mill Valley Calif.
She won an Emmy for her star-making turn as "Our Miss Brooks", which she introduced on CBS Radio in 1948 and on CBS-TV in 1952.  It continued  weekly on television through 1956 and on radio through 1957.  She died from arteriosclerotic heart disease Nov 12, 1990 at age 82.
In 1910, actor Al Lewis was born in New York City.  He will be best remembered as Grampa on TV's 'The Munsters', & as officer Leo Schnauser in "Car 54 Where are You?" He died of natural causes Feb 3, 2006 at age 95.
In 1917, big band singer Bea Wain was born in the Bronx New York.  She had four #1 hit songs. She died Aug. 19th 2017 at age 100.
In 1925, rockabilly singer Johnny Horton was born in Los Angeles. He had great success with three so-called saga songs on Columbia records, The Battle of New Orleans, North to Alaska, & Sink the Bismark. He was returning home from a performance in Austin Texas Nov. 5 1960 when his car was hit head-on by a drunk driver.  He died instantly at age 35.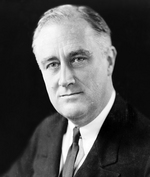 In 1939, television was publicly demonstrated for the first time, as President Franklin D. Roosevelt spoke at the opening ceremonies of the New York World's Fair in Flushing, NY on WNBT in New York.
In 1940, Jimmy Dorsey and his band recorded the bandleader's signature song, Contrasts, for Decca Records. The number went on to become one of the most familiar big band theme songs of the era.
In 1943, singer Bobby Vee was born Robert Velline  in Fargo North Dakota. He was a teen idol in the early 1960s, with thirty-eight Hot 100 chart hits, ten of which reached Billboard's Top 20. He scored six gold singles in his career, including Rubber Ball, Devil or Angel, Take Good Care of my Baby, and Run to Him.  Vee died of complications from Alzheimer's Disease October 24 2016 at age 72.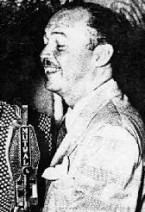 In 1945, "How would you like to be queen for a day?!" was heard for the first time, as Jack Bailey introduced the so-called daily agony show "Queen For a Day" on Mutual radio. The first Queen for a Day was Mrs. Evelyn Lane.  A short time later the radio program moved from New York to Hollywood, where it debuted on NBC-TV in 1956 for a further 8 year run, the last four seasons on ABC.
Also in 1945, Arthur Godfrey began his CBS radio morning show. His theme was "Seems Like Old Times".  Arthur Godfrey Time ran for 27 years until this very same day in 1972. Godfrey's show was different in that he used live talent and not records. His popularity with listeners was the major reason that several sponsors gave Godfrey the freedom to ad-lib their commercials and often joke about the products as well.
In 1952, Mr. Potato Head by Hasbro became the first toy to be advertised on television.
In 1953, Frank Sinatra and Nelson Riddle became a team this day at Capitol Records in Hollywood. Sinatra's new musical style, under Riddle's direction, brought the crooner to the top of the record world for the second time in his illustrious career.
In 1955, "Cherry Pink and Apple Blossom White" by Perez Prado topped the charts and stayed there for 10 weeks.
In 1956, the Fowler Royal Commission on Canadian Broadcasting began hearings which, two years later, led to the creation of the Board of Broadcast Governors, to replace the CBC as radio & TV regulators.
In 1957, Elvis Presley recorded "Jailhouse Rock" and "Treat Me Nice," both sides of the future #1 single that RCA Victor released in September.
In 1960, in New Orleans Fats Domino recorded his future Top 10 hit "Walking To New Orleans."
In 1962, in Philadelphia The Orlons recorded their first national hit "The Wah Watusi."
In 1964, TV sets would be drastically different after a ruling by the FCC stating that all TV receivers should be equipped to receive both VHF (channels 2-13) and the new UHF (channels 14-83). As a result, TV dealers scrambled to unload their VHF-only models as fast as possible. Antenna manufacturers were kept busy, as the new UHF receivers required new antennas too.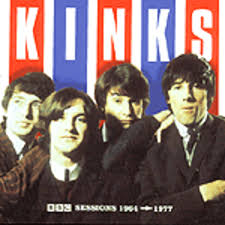 In 1965, The Kinks  began their first U.K. tour. That same day Bob Dylan also began a tour of Britain, while Herman's Hermits (with The Zombies as opening act) began their first U.S. tour.
In 1966, folk artist Richard Farina died in a motorcycle accident in California on his 29th birthday.  He had just been at a party to promote his book "Been Down So Long It Looks Like Up To Me."
Also in 1966, "Good Lovin'" by Young Rascals topped the charts.. but stayed #1 for just a week.
Still in 1966, folksingers Ian and Sylvia (featuring Victoria's Ian Tyson) played one of the most prestigious concert venues, Carnegie Hall in New York.
In 1967, Jimi Hendrix, The Walker Brothers, Engelbert Humperdink and Cat Stevens all appeared at the Granada Theatre, Tooting, London.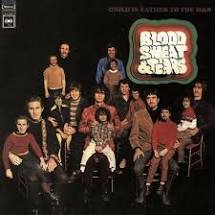 In 1968, Blood, Sweat and Tears founder Al Kooper, along with saxophonist Randy Brecker, left the band after recording the group's first album, "Child is Father to the Man."
Also in 1968, "The Cilla Black Show" debuted on the BBC, as Cilla became the first woman in Britain with her own TV show.
In 1969, the 5th Dimension's #1 single "Aquarius/Let The Sunshine In" was certified as a Gold Record. It would eventually become Platinum.
Also in 1969, The Beatles continued work on "Let It Be," which would be one of the final singles released before the group's breakup the following year,
In 1972, the daily CBS Radio program, "Arthur Godfrey Time," after 27 years, aired for the final time, as the star's 20-year contract with the network expired.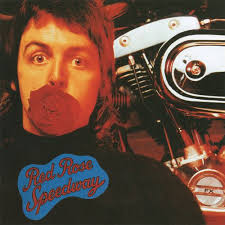 In 1973, Paul McCartney & Wings released their second album "Red Rose Speedway" which included the soon-to-be smash hit single "My Love."
In 1974, actress Agnes Moorehead lost her battle with uterine cancer at age 73.  She had a rich radio & TV career, especially on Orson Welles' Mercury Players, Suspense & The Mayor of the Town on radio.  Besides her signature TV role as Endora on Bewitched, she played scores of guest roles, including an Emmy-winning portrayal on an episode of The Wild Wild West.
In 1975, ABC aired the pilot episode of "Starsky and Hutch."
In 1976, Paul McCartney's Wings released their "Silly Love Songs."
Also in 1976, The Who's brilliant but disturbed drummer Keith Moon paid $100 each to nine or ten cab drivers, hiring them to block off both ends of a New York City street.  He wanted to be sure no one would be hurt as he threw all the furniture out of his hotel room window.
In 1977, "Southern Nights" by Glen Campbell went to No.1 on the Billboard singles chart, just his second chart topper after more than a decade in show biz.
Also in 1977, Led Zeppelin broke a new world attendance record at a concert when they played to 76,229 people at the Pontiac Silverdome, Pontiac, Michigan.
Also in 1977, Capitol Records released the Steve Miller Band's future hit "Jet Airliner."
In 1979, the No. 1 Billboard Pop Hit was "Reunited" by Peaches & Herb.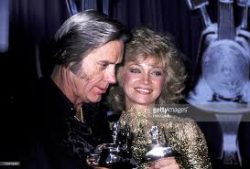 In 1981, the 16th Academy of Country Music Awards saw Barbara Mandrell & George Jones win top honors.
In 1983, after 14 years apart the original Manfred Mann band reunited for a concert at the Marquee Club in London, in celebration of the venue's 25th anniversary,
Also in 1983, blues singer McKinley Morganfield, better known as Muddy Waters, the father of Chicago blues, suffered a heart attack and died in his sleep at age 68.  He was a major influence on many acts, among them Cream, Eric Clapton, Led Zeppelin and The Rolling Stones.
Still in 1983, the song "Beat It" by Michael Jackson topped the charts and stayed there for 3 weeks.
In 1987, after two months in release Madonna's "La Isla Bonita" (The Beautiful Island) became her 11th consecutive Top 5 single.
Also in 1987, three more compact discs of music by The Beatles went on sale for the first time. The discs were Help!, Rubber Soul and Revolver.  All became best sellers again for the Fab Four.
In 1989, Siskel & Ebert taped their 500th movie-review TV show.
In 1992, the 208th & final episode of "The Cosby Show" was seen on NBC-TV.
In 1993, guitar great and David Bowie sideman, Mick Ronson was claimed by liver cancer at age 46.
Also in 1993, Elton John's "Simple Life" made it into Billboard's Top 40 singles chart, thus breaking a longstanding Elvis Presley record with 24 straight years of Top 40 hits.
In 1996, actor David Opatoshu died at age 78.  He read the evening news in yiddish on New York radio during WW II, and in 1952 embarked on a long series of dramatic TV guest roles over more than three decades.
Also in 1996, Jackson Communications Inc. was ordered to pay $1.6 million to Smith-Hemion Productions. Smith-Hemion had lost money because of Michael Jackson's failure to perform on the "Jackson Family Honors" TV special.
In 1997, the television series "Ellen" made TV history when its lead character, played by Ellen DeGeneres, "came out" as a lesbian.  An estimated 42-million Americans tuned in for the 'outing.'
Also in 1997, ABC sportscaster Frank Gifford, Kathie Lee Gifford's husband, was caught on videotape in a New York hotel room embracing an ex-flight attendant.
In 1998, the Oak Ridge Boys performed in Washington, D.C., at ceremonies marking the 50th anniversary of the American Red Cross' blood services.
In 1999, Darrell Sweet, the drummer for Scottish rock group Nazareth, suffered a fatal heart attack as the band arrived at an amphitheater in New Albany, Ind., to begin the second leg of its U.S. tour. He was aged 52.
Also in 1999, the University of Winnipeg radio station CKUW-FM officially signed on at 95.9 MHz after three days of on-air testing. The station had been running closed circuit for more than 30 years.
In 2001, a light aircraft carrying Sting went off the runway as it landed in Florence   Italy.  None of the four aboard, Sting a friend and two pilots were hurt. Brake failure was the suspected cause.
In 2002, NBC aired the "Tonight" show's celebration of its 10th year with host Jay Leno. Appearances were made by Tom Cruise, Cher and Steven Tyler (Aerosmith).
Also in 2002, The Who's Roger Daltrey guest starred as Fez's musical director on the 100th episode of Fox-TV's "That 70′s Show."
In 2004, new child abuse charges were made against Michael Jackson including a count of conspiracy, covering allegations of child abduction, extortion and false imprisonment.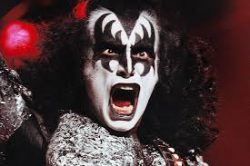 Also in 2004, Gene Simmons of KISS (below) guested as an angry mob kingpin on the NBC crime drama "Third Watch."
Still in 2004, Ray Charles appeared at his Los Angeles recording studio to attend a ceremony marking it as a national historic landmark. It would turn out to be his last public appearance.
In 2005, the Dave Matthews Band agreed to pay $200,000 in damages after their tour bus dumped human waste from a bridge onto a boatload of tourists in Chicago the previous August.  This in addition to the $100,000 Matthews had already paid for the cleanup.
Also in 2005, guitarist Norma-Jean Wofford died. Known as 'The Duchess', she worked with Bo Diddley as a Bo-ette from 1962 to 1966.
In 2006, Bruce Springsteen made his debut at the New Orleans Jazz & Heritage Festival. The big news was his criticism of the government's slow response to Hurricane Katrina. "I saw sights I never thought I'd see in an American city," said Springsteen. "The criminal ineptitude makes you furious."
In 2007, comedy actor Tom Poston died of respiratory failure at age 85. His five-decade TV career is highlighted by work on the 1950′s Steve Allen Show and two Bob Newhart series.  He also had recurring roles on Family Matters, Murphy Brown, Home Improvement, Cosby, Malcolm & Eddie, ER, Grace Under Fire, That '70s Show and Will & Grace.
Also in 2007, singer Zola Taylor of The Platters (Smoke Gets In Your Eyes, Twilight Time, My Prayer, The Magic Touch, The Great Pretender) died following a series of strokes (plus pneumonia) at age 69.
In 2008, TV comedy writer Gail Renard, who as a Canadian teenager in 1969 was given the hand-written lyrics to 'Give Peace A Chance' by John Lennon, announced plans to auction off the lyric sheet. The collectors' item was expected to attract a top bid of about $400,000, but when Christies actually put it to auction three months later, it went for nearly double that ($790,000.)
In 2009, the Kings Of Leon appeared on the cover of Rolling Stone magazine. The article was titled "The God-Fearing, Booze Swilling Rise of America's Hottest Band."
In 2012, highly respected TV producer Bob Finkel, who worked with the likes of Elvis Presley, Bing Crosby, John Denver, Dinah Shore, Eddie Fisher, Phyllis Diller, Jerry Lewis and Andy Williams, and who directed the sitcom series Barney Miller and The Bob Newhart Show, died at age 94.
In 2013, NBC announced that Maria Shriver would return as a "special anchor" and editor at large on women's issues.  The former First Lady of California had  worked at the network from 1986 to 2004, mostly on "Dateline NBC."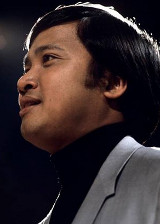 In 2014,  Larry Ramos, guitarist and vocalist with The Association during their most successful years, died at age 72 of metastatic melanoma.  He had been ill since a heart attack in 2011. Prior to joining the Association in 1967 he was a member of the New Christy Minstrels.
In 2015, R&B and soul singer Ben E King, best known for the 1961 classic song Stand By Me, died with coronary problems at age 76.  He had started his career in the late 1950s with The Drifters, singing hits including There Goes My Baby and Save The Last Dance For Me.
Also in 2015, Gene Simmons and Paul Stanley of KISS were recognized for their influence as a songwriting team at the ASCAP Pop Music Awards in L.A.  Dave Grohl of Foo Fighters handled the introduction.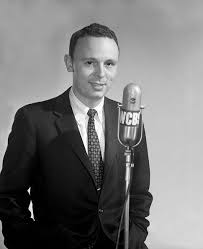 In 2016,  announcer/narrator Peter Thomas, who was heard on the soundtrack of television programs such as Nova and Forensic Files, died at age 91.  He was also a news anchor at WCBS-TV, and did voiceover commercials for Coca-Cola, IBM, Valvoline, NBC, United Technologies, Burger King, etc., and ESPN Monday Night Football commercials.
In 2017, June Lebell, the first female announcer on a US classical music radio station, hosted on New York's WQXR for almost 30 years, succumbed to ovarian cancer after her 73rd birthday.
In 2018, A Perfect Circle's "Eat The Elephant," debuted at #1 on the Billboard Rock, Independent and Alternative Albums charts. The Maynard James Keenan (Tool) led band's return after a 14-year absence was #2 on the Top Current Albums chart (for pure album sales) and #3 on the Billboard 200.
In 2019, actor Peter Mayhew, who played the tall and shaggy Chewbacca the Wookiee in the Star Wars films, suffered a fatal heart attack at the age of 74.
Today's Birthdays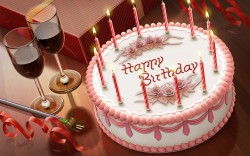 Actor Burt Young (The Last Don, Roomies, Sopranos) is 82.
Rocker Johnny Farina (Santo & Johnny) is 81.
Actor Perry King (Titans, Melrose Place, Riptide) is 74.
Singer-guitarist Wayne Kramer of the MC5 is 74.
Singer Merrill Osmond of The Osmonds is 69.
Actor Michael Wright (Oz, V) is 66.
Calgary-born actor Paul Gross (Slings & Arrows, Due South) is 63.
Ontario-born actress  Pamela Rabe (Wentworth Prison, The Secret Life of Us, Mercury, Ocean Girl ) is 63.
Actress Justine Miceli (As the World Turns, NYPD Blue) is 63.
Halifax-born psychotherapist, author, actress, relationship expert and television commentator Dr. Wendy Walsh (Extra, How'd They Do That?, The Doctors, The Balancing Act) is 60.
Bassist Robert Reynolds of The Mavericks is 60.
Former NASCAR driver/TV analyst Michael Waltrip (NASCAR on Fox, Nascar on TNT) is 60.
Actor Adrian Pasdar (Heroes, Judging Amy) is 57.
Actor Steven Macintosh (Luther) is 55.
Singer J.R. Richards (Dishwalla) is 55.
Rapper Turbo B of Snap is 55.
Guitarist Clark Vogeler (The Toadies) is 53.
Singer Chris "Choc" Dalyrimple of Soul for Real is 51.
Guitarist Chris Henderson of 3 Doors Down is 51.
Country singer Carolyn Dawn Johnson is 51.
Actor Kevin Sizemore (Fear the Walking Dead) is 50.
Actress Lisa Dean Ryan (Class of 96, Doogie Howser MD) is 50.
Singer J.R. Richards of Dishwalla is 50.
Singer Akon is 49.
Singer Jeff Timmons of 98 Degrees is 49.
Actor Johnny Galecki (Big Bang Theory, Roseanne, The Conners) is 47.
Actress Alexandra Holden (Rizzoli & Isles, Franklin & Bash, Friday Night Lights) is 45.
Actress Rose Rollins (The L-Word, Chase) is 44.
Actress Inga Cadranel (Orphan Black, Rent-a-Goalie, Jeff Ltd.) is 44.
Actor Sam Heughan (Outlander) is 42.
Actress Lydia Look (General Hospital, 10,000 Days, The Proud Family) is 42.
Actor Kunal Nayyar (The Big Bang Theory) is 41.
Actress Emma Pierson (Hotel Babylon, Little Dorritt) is 41.
Rapper Lloyd Banks is 40.
Actress Kirsten Dunst (Fargo, ER, Sisters, Loving) is 40.
Ontario-born actor Drew Seeley (Glory Daze, Lovestruck:the Musical) is 40.
Model/actress Sophie Turner (Game of Thrones) is 38.
Country singer Tyler Wilkinson of The Wilkinsons is 38.
Actor Beau Wirick (The Middle, Raising Dad) is 36.
Actress Dianna Agron (Glee) is 36.
Singer Brandon Lancaster of LANCO is 33.
Actress Lindsay Pearce (Recovery Road) is 31.
Rapper Travis Scott is 31.
Actress Olivia DeJonge (Will) is 24.
Actor Evan Hannemann (Fresh Off the Boat) is 20.
Actress Emily Carey (Houdini & Doyle) is 19.
April 30th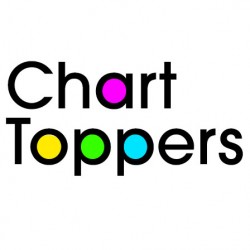 1951
If – Perry Como
Mockingbird Hill – Patti Page
Would I Love You – Patti Page
The Rhumba Boogie – Hank Snow
1960
Stuck on You – Elvis Presley
Sink the Bismarck – Johnny Horton
Sixteen Reasons – Connie Stevens
He'll Have to Go – Jim Reeves
1969
Aquarius/Let the Sun Shine In – The 5th Dimension
It's Your Thing – The Isley Brothers
Hair – The Cowsills
Galveston – Glen Campbell
1978
Night Fever – Bee Gees
If I Can't Have You – Yvonne Elliman
Can't Smile Without You – Barry Manilow
Every Time Two Fools Collide – Kenny Rogers & Dottie West
1987
I Knew You Were Waiting (For Me) – Aretha Franklin & George Michael
Sign o' the Times – Prince
Looking for a New Love – Jody Watley
Rose in Paradise – Waylon Jennings
1996
Because You Loved Me – Celine Dion
Always Be My Baby – Mariah Carey
Ironic – Alanis Morissette
No News – Lonestar
2005
Since U Been Gone – Kelly Clarkson
Karma – Alicia Keys
Candy Shop – 50 Cent
Anything but Mine – Kenny Chesney
Today in Broadcast History compiled by Ron Robinson