Jeni Wren Stottrup is a creative. That comes with a lot of things ranging from being exquisitely detailed to sometimes scattered; thriving off a full inbox with tasks perpetually nearing completion. Jeni is the coach behind The Podcasters Forum and host of Gritty Birds on podcast and YouTube. She helps podcasters find their voice as a coach, through content marketing, speaker training, tech training and mindset coaching. She brings skills from over 20 years in the music industry as a singer, festival producer, journalist, in media sponsorship and as a content creator.
Podcasting for close to a decade, she has led workshops, and stayed active as a podcaster, producer, editor, narrative radio producer and coach for the last several years. Jeni knows what it's like to go through the ups and downs of creating a show that sticks and creating a mindset for success.
Jeni Wren Stottrup has spoken nationally at conferences including Podfest and She Podcasts on mindset, content creation, production skills and branding for the last 5 years. Over the years she's worked with a multitude of partners, including major brands like RME Audio and Mackie. She supports podcasters through coaching and courses at her company The Podcasters Forum. This spring she is relaunching Gritty Birds, focusing on creative recovery.
In this episode, you will hear how and why Jeni got into podcasting. A confessed fan of public radio, she wanted to parlay her podcast work on to the airwaves. She eventually did find her way on to XRAY-Radio 91.1, a community station in Portland where she produced shows. Jeni is also a singer and performer.
Thanks to those who have supported the show!
…
…..
---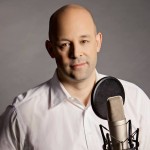 Matt Cundill works with radio groups on digital strategies and talent coaching. He recently started the Sound Off Podcast: The Podcast about Broadcast"
E-mail Matt: [email protected]
Twitter: @mattcundill
" The Sound Off Podcast is committed to helping broadcasters find their way through the digital revolution. "