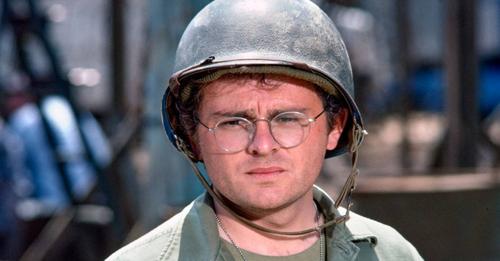 OTTUMWA, Iowa — Donald Shaffer, who was the inspiration for the Radar O'Reilly character in the "M*A*S*H" book, movie and television series, died Tuesday, according to his obituary. He was 92.
Shaffer died of natural causes in his hometown of Ottumwa, Iowa, KGAN-TV reported. That was the same hometown Richard Hornberger, who wrote under the pseudonym Richard Hooker, called the hometown of Cpl. Walter "Radar" O'Reilly, according to the Clinton Herald.
After enlisting in the Army in 1948, Shaffer was deployed with the 171st Army Evacuation hospital unit, where he served as a company clerk alongside Hornberger, the newspaper reported.
"He and I were stationed together in Pyongyang, North Korea," Shaffer told the Ottumwa Courier about Hornberger during a 2018 interview.
Radar O'Reilly is the first character introduced in the book, and the character is loosely based on Shaffer.
"When Radar O'Reilly, just out of high school, left Ottumwa, Iowa, and enlisted in the United States Army, it was with the express purpose of making a career of the Signal Corps," Hornberger wrote.
The O'Reilly character was made famous by actor Gary Burghoff, who starred in the movie and the long-running television series.
Read More HERE