ON THIS DAY in 1909
English movie/radio comedian Tommy Trinder was born in London.  His radio & stand-up comedy stage appearances are said to have kept British spirits up during the dark days of WW II.  He later found quite a bit of success on TV, beginning as host of ITV's Sunday Night at the Palladium, where he had headlined more shows than any other performer. He died July 10 1989 at age 80.
In 1910, actor Richard Conte was born in Jersey City NJ.  He made multiple small screen appearances on the series The Untouchables, The Jean Arthur Show, 77 Sunset Strip, Ford Television Theatre, & The Four Just Men, plus his part in The Godfather movies. He died after a heart attack April 15 1975 at age 65.
In 1911, cartoon animator Joseph Barbera was born in New York City. With partner Bill Hanna he founded the firm Hanna-Barbera, and developed the cartoons Huckleberry Hound, The Flintstones, The Jetsons, Jonny Quest, and Scooby-Doo as TV & movie fare.  He died of natural causes Dec 18 2006 at age 95, ending a 70-year career in animation.
In 1920, actor/director Gene Nelson was born in Seattle,  He had an extensive resume of TV guest shots as an actor, with repeat appearances on 77 Sunset Strip, Gunsmoke, & Burke's Law.  As director he had series commitments on Starsky & Hutch, Get Christie Love, Barnaby Jones, Felony Squad, Quincy ME, & Bad News Bears.  He died of cancer Sept. 16 1996 at age 76.
In 1923, actor Murray Hamilton was born in Washington North Carolina. His memorable face was seen in recurring roles on TV's Hail to the Chief, The FBI, The Man Who Never Was, The Defenders, Rich Man Poor Man, etc.  He may be best remembered for his role as the smalltown mayor in the movie Jaws, and for playing 'Death' in a Twilight Zone episode. He succumbed to cancer/respiratory arrest Sept. 1 1986 at age 63.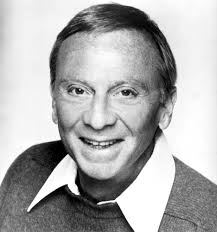 In 1924, actor Norman Fell was born in Philadelphia.  He is best remembered as Mr Roper on the hit sitcom Three's Company & spinoff The Ropers, but also won accolades for his many straight roles in Dr. Kildare, Dan August, Murder She Wrote, Rich Man Poor Man, Roots: the Next Generation, etc.  He died from cancer Dec. 14 1998 at age 74.                                                                                                                                                                                                                                                                                                                                                                                                           
In 1925, radio station KSL of Salt Lake City, Utah, took over the airwaves at AM 1160.  As of 1932 its 50,000 watt signal would be one of the most widely heard across western North America.
In 1928, actress Vanessa Brown was born in Vienna Austria.  She had limited success in radio, and feature roles on TV's My Favorite Husband, I'll Buy That, All that Glitters, General Hospital, Leave it to the Girls, plus dozens of guest appearances.  She succumbed to cancer May 21 1999 at age 71.
In 1930, actor Steve McQueen was born in Slater Missouri.  He starred as bounty hunter Josh Randall on TV's Wanted Dead or Alive, & guested on some of early TV's best anthologies, before hitting it big in films.  He died in Mexico from lung cancer Nov. 7 1980 at age 50.
In 1932, the first radio transmission from a moving train occurred as Belle Baker hosted a radio variety program on WABC, the CBS station in New York City.
In 1934, Nila Mack's legendary fairy-tale drama show for children "Let's Pretend" debuted on CBS radio.  The Saturday morning series  (noon on the East Coast) would continue for two decades.
In 1935, Major Bowes' Original "Amateur Hour" went national on the NBC Radio Network, after a year airing locally on WHN New York. Bowes is pictured with future opera star Beverly Sills.
In 1945, Billboard published the first US LP chart. Nat King Cole was at No.1 with 'A Collection Of Favourites.'
In 1956, Les Baxter started a four week run at No.1 on the US singles chart with 'Poor People Of Paris.'
Also in 1956, Elvis Presley visited friend and fellow Sun Records singer Carl Perkins in hospital in Delaware, where he was recovering after a near-fatal car crash a few days earlier.
In 1957, Carson J. Robison, one of the most popular country songwriters and singers of the '20s and '30s, died at age 66. His many tunes included "Barnacle Bill the Sailor," "Open Up Them Pearly Gates" and "Carry Me Back to the Lone Prairie." Robison had his biggest hit with the monologue, "Life Gets Teejus, Don't It."
In 1958, Elvis Presley entered the U-S Army, with starting pay of $78 a month. He'd actually received his draft notice the previous December, but got a deferment so he could complete the movie "King Creole."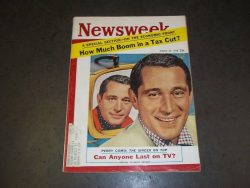 Also in 1958, "Catch a Falling Star" by Perry Como topped the charts, but only for one week. Perry also appeared this date on the cover of "Newsweek."
In 1962, the Crystals' second hit, "Uptown," was released. The record went to number 13 on the Billboard Hot 100. The Crystals were one of producer Phil Spector's first successful groups.
Also in 1962, in suburban London Mick Jagger and Keith Richards played together for pay the first time as part of a group called Little Boy Blue & the Blue Boys.
In 1965, in Denmark Bill Wyman was knocked unconscious by an electrical shock from a microphone stand. It was the first date of the Rolling Stones anniversary tour.
In 1966, the New York state assembly became the world's first legislative body to ban bootleg recordings, which are unlicensed and unauthorized recordings.
Also in 1966, Roy Orbison's best-selling album to date, "Roy Orbison's Greatest Hits," having sold more than 500,000 copies, was certified as a Gold Record.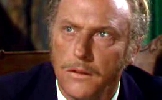 In 1968, actor/announcer Howard Petrie died at age 61. In the days of bigtime radio he announced for Garry Moore, Jimmy Durante, Judy Canova, Ray Bolger, etc.  On TV he had recurring acting roles on Cheyenne, Wanted: Dead or Alive, Bat Masterson, Zane Grey Theatre, The Edge of Night, &c.
Also in 1968, CBS-TV's Ed Sullivan Show featured a raft of musical hitmakers, Spanky & Our Gang, Diana Ross and the Supremes, Nancy Sinatra, Lee Hazlewood and Jimmy Dean. The comedy star of the show was George Carlin.
In 1969, NBC aired the TV-movie "Then Came Bronson," starring Michael Parks. It became a weekly action/adventure series that September but lasted just 26 episodes.
In 1973, rock singer Lou Reed was bitten on his rear during a Buffalo concert. A fan leaped onto the stage, screamed "leather" and bit Reed through his leather pants. Commented Reed, "America seems to breed real animals."
Also in 1973, "Love Train" by O'Jays topped the charts and stayed there for a week.
In 1975, the No. 1 Billboard hit was "Lady Marmalade" by LaBelle. The group was originally called Patti LaBelle and the Blue Belles.
In 1976, radio/TV announcer/emcee Nelson Case died at age 66.  He may be best remembered as the host of TV's Trash or Treasure, and Armstrong Circle Theatre.
In 1978, Paul McCartney and Wings released their future #1 single "With a Little Luck" on the Capitol label.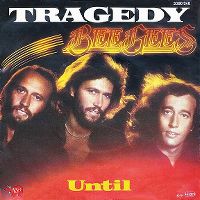 In 1979, the Bee Gees started a two week run at No.1 on the US singles chart with 'Tragedy', the group's eighth chart topper.
In 1980, ABC's nightly Iran Hostage crisis program was renamed "Nightline with Ted Koppel" and became a permanent late-night fixture for the next quarter century.  Koppel left the program in 2005.
Also in 1980, Capitol Records released some rare Beatles tracks.
Again in 1980, Aretha Franklin, on the eve of her 38th birthday, headlined a tribute benefit concert in Detroit to raise money for her father's hospital bills. Reverend C-L Franklin was in a coma after being shot by an intruder a year earlier.
Still in 1980, the group Iron Maiden released the album "The Number of the Beast."
In 1984, actor Sam Jaffe, best remembered as Dr. Zorba on TV's Ben Casey, died of cancer at the ripe old age of 93.
In 1985, the No. 1 Billboard hit was "One More Night" by Phil Collins. The song was the artist's second No. 1 song.
In 1986, actress Sarah Cunningham, who played Nurse Andrews on TV's Trapper John MD, and had running roles in Dallas, Another World & The Edge of Night, died from an asthmatic attack suffered while attending the Academy Awards at age 67.
Also in 1986, Lionel Richie's "Say You Say Me," the theme from the film "White Nights," won an Oscar for Best Original Song.
In 1987, "Let It Be," the pop world's charity recording to help victims of a British ferry disaster off Belgium, went on sale in Britain. More than 120 artists and musicians helped record the old Beatles' hit. They included Paul McCartney, Boy George, Kate Bush and Dire Straits' Mark Knopfler.
In 1989, jazz saxophonist Arnett Cobb, known for his work with Lionel Hampton in the 1940's, died in Houston at age 70. His big-toned tenor was featured on such Hampton showpieces as "Flying Home." Cobb performed on crutches after being seriously injured in a 1956 car crash. In 1990, Ray Goulding (pictured, right) of US radio's Bob & Ray comedy team, died of kidney failure at age 68…
Also in 1990, Ziggy Marley and the Melody Makers headlined a 16-hour concert in Windhoek to celebrate Namibia's independence from South Africa. Ten years earlier, Ziggy's father, Bob Marley, had played a concert to celebrate Zimbabwe's independence.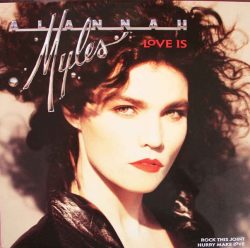 Still on this date in 1990, "Black Velvet," taken from the self-titled debut album by Toronto rocker Alannah Myles, reached number one on the U-S Billboard Hot 100 chart.
In 1991, the Black Crowes were dropped as the opening act on ZZ Top's tour for repeatedly criticizing Miller Beer. Miller Beer was sponsoring the tour.
In 1992, a Chicago judge approved partial refunds for people who had bought Milli Vanilli recordings or attended concerts believing the lip-synching duo were actually singing. Arista Records and its parent, B-M-G, paid out more than 400-thousand dollars in damages.
In 1997, singer Harold Melvin of Harold Melvin and the Blue Notes died in his sleep at his home in Philadelphia. He was 57.
A  lso in 1997, piano player Kenny Moore died in Australia while on tour with Tina Turner. Moore, 45, played with Aretha Franklin and Billy Preston, prior to joining Turner's band in 1976.
In 1998, Amway Corp. announced that it had agreed to pay $9 million to settle a lawsuit over the company's use of songs by top artists in videotaped sales pitches. Now come to think about it, was that the demise of Amway?
In 2000, a film company paid $1,079,500 for more than nine hours of film shot during the '70s by Yoko Ono and her first husband. The film contained shots of John Lennon smoking hash and discussing his political beliefs.
In 2001, Duane Allman Boulevard was dedicated in Macon, Georgia, near where he died in a 1971 motorcycle crash.
In 2002, Whoopi Goldberg was host for the 74th Academy Awards telecast. A Beautiful Mind won for Best Picture, Denzell Washington and Hallie Berry won lead acting Oscars.
In 2005, Paul Henning, producer of the TV series The Beverly Hillbillies (1962-1971) died in Burbank at age 93. Henning also wrote the show's familiar theme song.  "Come and listen to a story about a man named Jed
A poor mountaineer, barely kept his family fed,
Then one day he was shootin at some food,
And up through the ground came a bubblin' crude."
Also in 2005, while on the comeback trail, Billy Idol performed on NBC's Tonight Show With Jay Leno in support of his new CD, 'Devil's Playground.'
Still in 2005, actress Sandra Bullock was on hand as her new star was unveiled on the Hollywood Walk of Fame.
In 2006, the TV series "Hannah Montana" starring Miley Cyrus, debuted in the US on the Disney Channel.
In 2007, country singer Henson Cargill, best remembered for his 1968 hit 'Skip A Rope', died following surgical complications at age 66.
In 2008, actor Richard Widmark died at his home in Connecticut, at age 93. Before a 65 film Hollywood career Widmark was very active in network radio originating from New York, with lead roles in 'Front Page Farrell' and 'Ethel & Albert.'  Later in his career he was the lead in a dozen TV movies.  His first bigscreen film, 1947's "Kiss of Death" won him an Oscar nomination for best supporting actor.
Also in 2008, Pearl Jam's Eddie Vedder played two surprise shows at Seattle's Kenyon Hall. The audience thought they'd purchased tickets to a screening of Into the Wild, featuring Vedder's soundtrack. He played Pearl Jam songs and some covers.
In 2009, Motown drummer Uriel Jones died at age 74 after suffering complications from a heart attack. Jones played on many Motown classics including 'I Heard It Through the Grapevine', by Marvin Gaye, 'Cloud Nine' by the Temptations, 'I Second That Emotion' by Smokey Robinson & the Miracles and 'For Once In My Life' by Stevie Wonder.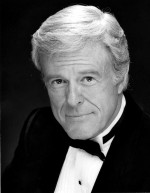 In 2010, actor Robert Culp (I Spy, The Greatest American Hero, Trackdown, Everybody Loves Raymond) died after a massive heart attack while out walking at age 79.
Also in 2010, singer Johnny Maestro, lead vocalist of Brooklyn Bridge and the Crests (Worst That Could Happen, The Angels Listened In, Step By Step, 16 Candles), succumbed to cancer at age 70.
In 2011, Roger Daltrey gave a one-night performance of The Who's Tommy and the band's other hits at London's Royal Albert Hall.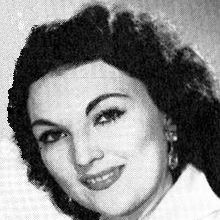 In 2012, one of Arthur Godfrey's singers on his radio & TV shows in the early 1950's, Marion Marlowe died at age 83.
In 2013, Stevie Nicks of Fleetwood Mac appeared on Oprah's Master Class on the OWN Network. Nicks offered some useful advice to the show's viewers. "If you're gonna start doing coke, save your money because it's gonna cost you $50,000 to go to rehab."
In 2016, writer Earl Hamner Jr., who drew on warm memories of his Depression-era childhood to create CBS-TV's enormously popular  series "The Waltons," died of bladder cancer at age 92.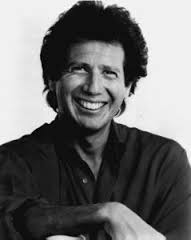 Also in 2016, comedian, actor, writer and producer Garry Shandling, who starred in two innovative & successful TV sitcoms "It's Garry Shandling's Show" (1986-90) and "The Larry Sanders Show" (1992-98) suffered a blood clot in the heart and died at age 66.
Still in 2016, former host of CBC Radio's 'Q' weekday show Jian Ghomeshi was acquitted of sexual offences alleged by various women, at the first of two trials in Toronto.
In 2017, longtime Detroit TV anchor Rich Fisher died after a battle with cancer of the esophagus, one week short of his 68th birthday. Over his career he anchored for WWJ, WJBK and WXYZ.
In 2018, Lawrence K. Grossman, who expanded public television programming as the top executive at PBS in the 1970s and '80s, and who later led a resurgence of NBC's news division before ­budget battles with corporate bosses forced his departure, died of Parkinson's disease and oral cancer at age 86.
Today's Birthdays
Vancouver-born broadcaster/environmentalist/geneticist David Suzuki (Nature of Things) is 86.
Toronto-born guitarist/leader Donnie Walsh of the Canadian blues band Downchild is 75.
Harmonica player Lee Oskar (War) is 74.
Montreal-born rock bassist Steve Lang of April Wine is 73.
Singer Nick Lowe is 73.
Bassist Dougie Thomson of Supertramp is 71.
Toronto-born actor Nicholas Campbell (DaVinci's Inquest, DaVinci's City Hall, Heartland, Coroner) is 70.
Comedian/actor Louie Anderson (Baskets) is 69.
Actor Robert Carradine (Lizzie McGuire) is 68.
Actress Donna Pescow (Angie, General HospitaL, Even Stevens) is 68.
Actress Kim Johnston Ulrich (As the World Turns, Passions) is 67.
Actor Terrell Anthony (Guiding Light, Another World, All My Children) is 63.
Actress Kelly LeBrock (Hell's Kitchen, Celebrity Fit Club) is 62.
DJ Rodney "Kool Kollie" Terry of Ghostown DJ's is 61.
TV personality Star Jones (The View, The Apprentice) is 60.
Actress Annabella Sciorra (Law & Order CI, The Sopranos) is 58.
Guitarist Patterson Hood of Drive-By Truckers is 58.
Actor Peter Jacobson (House M.D., Ray Donovan) is 57.
Actress Lisa Arrindell Anderson (In the House) is 53.
Singer-violinist Sharon Corr of The Corrs is 52.
Actress Lara Flynn Boyle (The Practice, Las Vegas, Twin Peaks) is 52.
Actress Lauren Bowles (True Blood, Watching Ellie, The Messengers, Seinfeld) is 52.
Rapper Maceo of De La Soul is 52.
Seattle-born actress Megyn Price (Rules of Engagement, Grounded for Life) is 51.
Actress Tig Notaro (One Mississippi) is 51.
Actor Jim Parsons (The Big Bang Theory) is 49.
Actress/TV host Alyson Hannigan (How I Met Your Mother, Buffy The Vampire Slayer, Penn & Teller: Fool Us) is 48.
Drummer Chad Butler of Switchfoot is 48.
Calgary-born actor Brennan Elliott (UnREAL, Cedar Cove, Strong Medicine) is 47.
Puyallup Wash.-born actress Michelle Harrison (Wild Roses) is 47. 
Actress Jessica Chastain (Law & Order:Trial by Jury, Dark Shadows) is 45.
Quebec-born actress Amanda Brugel (The Handmaid's Tale, Kim's Convenience, Seed) is 45.
Actress Olivia Burnette (Sons of Anarchy, Almost Home, The Torkelsons) is 45.
Actor Amir Arison (The Blacklist) is 44.
Quebec-born actress Amanda Brugel (Seed, Paradise Falls) is 44. 
Vancouver-born actress Jud Tylor (Good God, Edgemont, That 70's Show) is 42. 
Actress Lake Bell (Children's Hospital, Wet Hot American Summer, Boston Legal, Miss Match) is 43.
Actor Jordan Christopher Michael (Full House) is 43.
Actor Luke Edwards (Davis Rules) is 42.
Actor Mike Carlsen (Unbreakable Kimmy Schmidt) is 42.
Bassist Benj Gershman of O.A.R. is 42.
Bassist Jesse Phillips of St. Paul and the Broken Bones is 42.
Actor Philip Winchester (Law & Order: SVU, Chicago Justice, Strike Back, Camelot, Crusoe) is 41.
Actor Sam Daly (Madam Secretary) is 38.
Wrestling manager/actress C.J. Perry (WWF Raw, WWE Main Event) is 38.
TV Dancer Val Chmerkovskiy (Dancing with the Stars) is 36.
Actor Finn Jones (Game of Thrones) is 34.
Actress Tania Raymonde (Goliath, Switched at Birth, Death Valley, Lost) is 34.
Actress Keisha Castle-Hughes (100 Greatest Family Films) is 32.
Chart Toppers – March 24
1950
Music, Music, Music – Teresa Brewer
There's No Tomorrow – Tony Martin
If I Knew You Were Comin' I'd've Baked a Cake – Eileen Barton
Chatanoogie Shoe Shine Boy – Red Foley
1959
Venus – Frankie Avalon
Tragedy – Thomas Wayne
Come Softly to Me – The Fleetwoods
Don't Take Your Guns to Town – Johnny Cash
1968
(Sittin' On) The Dock of the Bay – Otis Redding
Love is Blue – Paul Mauriat
La – La – Means I Love You – The Delfonics
A World of Our Own – Sonny James
1977
Love Theme from "A Star is Born" (Evergreen) – Barbra Streisand
Rich Girl – Daryl Hall & John Oates
Dancing Queen – Abba
Southern Nights – Glen Campbell
1986
These Dreams – Heart
Secret Lovers – Atlantic Starr
Rock Me Amadeus – Falco
What's a Memory like You (Doing in a Love like This) – John Schneider
1995
Take a Bow – Madonna
Candy Rain – Soul For Real
Red Light Special – TLC
This Woman and This Man – Clay Walker
2004
Toxic – Britney Spears
My Immortal – Evanescence
Yeah – Usher featuring Ludacris and Lil' Jon
Watch the Wind Blow By – Tim McGraw
Today in Broadcast History compiled by Ron Robinson