ON THIS DAY in 1902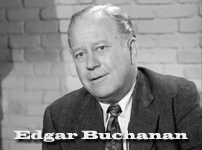 character actor Edgar Buchanan was born in Humansville Missouri. Best remembered as Uncle Joe on TV's Petticoat Junction & Green Acres, he also starred in the 50's series Judge Roy Bean, and repeatedly guested on Rifleman, Maverick, Laramie, Hopalong Cassidy, GE Theatre, Leave It To Beaver, etc. He died April 4 1979 from a stroke complicated by pneumonia. He was 77.
In 1906, actor/producer/bandleader Ozzie (Oswald George) Nelson was born in Jersey City NJ. He & wife Harriet Nelson were regulars on the Red Skelton radio show, before he developed The Adventures of Ozzie and Harriet for ABC radio from 1944 to '54. It developed quite a following & moved to TV from 1952 to '66.  As son Rick Nelson became a recording star in real life, the program focussed more on him, ending each show with a performance. Ozzie died of cancer June 3, 1975 at age 69.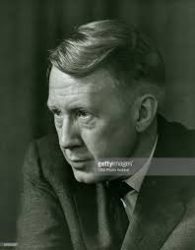 In 1908, the future president of CBS Dr. Frank Stanton was born in Muskegon Mich. Instrumental in the development of television he served as chief executive at CBS for 25 years beginning in 1946.  With company founder William Paley he built Columbia into a communications powerhouse.  He died in his sleep Dec. 26 2006 at age 98.
Also in 1908, actor Sir Michael Redgrave was born in Bristol England.  His daughters Lynn & Vanessa are more famous in North America, but he was a key player in the British film industry of an earlier era.  He starred in one of the highest quality syndicated radio series, Horatio Hornblower, which told tales of derring-do on the high seas of an earlier cemtury.  Suffering from Parkinson's disease, he died Mar. 21, 1985 one day after his 77th birthday.
In 1914, actor Wendell Corey was born in Dracut Mass.  Although he had an extensive resume on stage & bigscreen, his star on the Hollywood Walk of Fame is for TV.  He starred in the series Harbor Command, Peck's Bad Girl & The 11th Hour, and guest starred repeatedly on Lux Video Theatre, Studio 1, Zane Grey Theatre, etc.  He succumbed to alcoholism (cirrhosis of the liver) Nov. 8 1968 at age 54.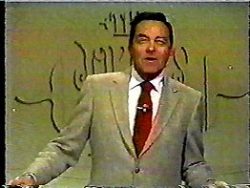 In 1918, game show host/producer Jack Barry was born Jack Barasch in Lindenhurst NY.  He began in radio with Juvenile Jury & Life Begins at 80, then as host/producer of the scandalized TV game Twenty One his career was nearly ruined in the late 1950s. But he made a remarkable comeback over a decade later, beginning with shows produced in Canada, and ending up on CBS as host/producer of The Joker's Wild. He died while jogging of a massive cardiac arrest May 2 1984 at age 66.
In 1920, actor Werner Klemperer was born in Cologne Germany.  He is fondly remembered as the bumbling Colonel Klink on TV's Hogan's Heroes, a role for which he won two Emmies. He was lesser known for his serious dramatic acting, and as an accomplished concert violinist.  He died of cancer Dec. 6 2000 at age 80.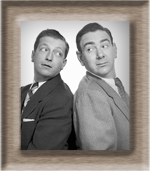 In 1922, radio comedian Ray Goulding (pictured, right) of the broadcast team of Bob & Ray was born in Lowell Mass.   Their career spanned 5 decades, all the time satirizing radio & TV.  He said the billing "Bob and Ray" came from their first radio show "Matinee with Bob and Ray" which they thought sounded better than "Matinob with Ray and Bob".  They had an NBC television show from 1971-1973.  Goulding died of kidney failure March 24, 1990, mere days after his 68th birthday.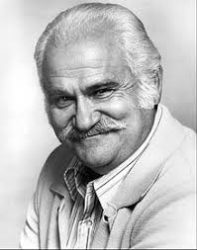 In 1922, actor Jack Kruschen was born in Winnipeg.  He began his career in the 1940s as a staple of West Coast radio drama. He had recurring roles on Broadway Is My Beat (as Sgt. Muggavan), and Pete Kelly's Blues (as Red, the bass player.) He was also heard on such high-profile series as Escape, Dragnet, Gunsmoke (usually as law abiding locals), Crime Classics, Frontier Gentleman, Yours Truly Johnny Dollar, Nightbeat, and Suspense. On TV he was Papa in the sitcom Webster, and was kept busy guesting on other filmed series, into his mid-70's.  He died of natural causes April 2 2002 at age 80.
Also in 1935, actor Ted Bessell was born in Flushing, Queens NY.  He played Donald on Marlo Thomas' TV sitcom That Girl, and was featured in three lesser known series, Me & the Chimp, Good Time Harry & Hail to the Chief. He died of an aortic aneurysm Oct. 6 1996, at age 61.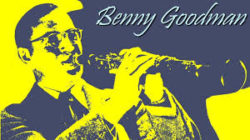 In 1936, Benny Goodman and his Orchestra recorded their future Top 10 hit "Christopher Columbus" for RCA Victor Records, in Chicago.
In 1948, in the early months of commercial TV, Eugene Ormandy conducted the Philadelphia Orchestra in the first symphony concert to be televised in North America, the US premiere of Rachmaninoff's rediscovered First Symphony. The CBS broadcast beat Arturo Toscanini and the NBC Symphony's first telecast by ninety minutes.
In 1949, country singer/songwriter Hank Williams recorded "Wedding Bells" as his next MGM single, b/w "I've Just Told Mama Goodbye."
In 1952, actor/comedian Danny Kaye hosted the 24th Annual Academy Awards at the RKO Pantages Theater in Los Angeles, the last year before the event was televised. And it was upset night as Humphrey Bogart won for African Queen. Most thought that Marlon Brando would win for A Streetcar Named Desire. The top film was Arthur Freed's An American in Paris. Critics had already decided that A Place in The Sun or Streetcar would walk away with the Oscar for Best Picture of 1951.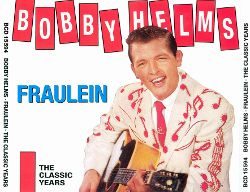 In 1957, Bobby Helms' song "Fraulein" began a year-long stay on the Billboard country chart.
Also in 1957, rockabilly singer Buddy Knox was in New York to record a future Billboard Top 10 single, "Hula Love."
In 1959, a singing protege of Dick Clark Bobby Rydell made his first TV appearance, during the second season of Clark's daily "American Bandstand" on ABC.
In 1960, Elvis Presley made his first post-Army recording and his next #1 hit. In Nashville, backed for the last time by Scotty Moore and Bill Black, he recorded "Stuck on You."
In 1961, Ricky Nelson recorded his soon-to-be-Top Ten hit "Hello Mary Lou," with his dad, bandleader Ozzie Nelson on tenor guitar.
Also in 1961, Elvis started a two week run in the top spot on the Billboard singles chart with 'Surrender', his fifth No.1 of the 60's. The song was based on the 1911 Italian song, 'Return To Sorrento.'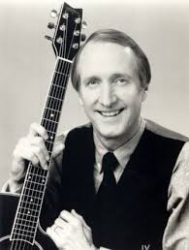 In 1963, George Hamilton IV was in the RCA Victor studios in Nashville to record the song for which he will be best remembered,  "Abilene."
In 1964, with their "She Loves You" topping the charts, The Beatles made their second appearance on the UK TV music show "Ready Steady Go!" They lip-synced to "Can't Buy Me Love," "It Won't Be Long," and "You Can't Do That."

In 1965, at 6 pm: after 10 years on the air, B.C.'s first private FM station CKDA FM Victoria became CFMS 98.5 and started broadcasting independently from CKDA.  Its initial broadcast day was noon-midnight 7 days a week.                                                                                                                                               Also in 1965, the first Motown tour of the United Kingdom got underway with Martha & the Vandellas, Stevie Wonder, the Supremes and the Temptations.
In 1967, The Beatles recorded "She's Leaving Home."
Also in 1967, The Supremes released "The Happening," the theme song from the movie of the same name.  It would reach the top of the charts by May.
In 1968, Toronto rocker Neil Young, along with Eric Clapton, Richie Furay and Jim Messina were arrested on drug charges in Los Angeles. Only Clapton beat the charges and avoided a fine.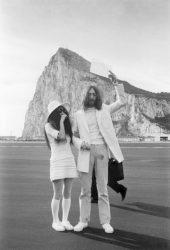 In 1969, John Lennon of the Beatles married Yoko Ono in a civil ceremony in Gibraltar.
For their honeymoon, Lennon and Ono held a "Bed-In For Peace" in the presidential suite of the Amsterdam Hilton. In May, they attempted to resume their bed-in in the U-S, but American authorities wouldn't let them into the country because of their arrest on drug charges the previous October. So the bed-in continued in a suite at the Queen Elizabeth Hotel in Montreal.
In 1970, English rock star David Bowie married American Angela Barnett in a civil ceremony in London. They later divorced acrimoniously.
Also on this date in 1970, the Marvin Gaye and Tammi Terrell single "The Onion Song" was released by Motown. Terrell, however, did not appear on the record because she was incapacitated by the brain tumour that killed her four days before the single's release. The female vocal was actually by Valerie Simpson.
In 1971, Janis Joplin started a two week run at No.1 on the US singles chart with Kris Kristofferson's 'Me And Bobby McGee'. Joplin had died the year before on 4th October aged 27.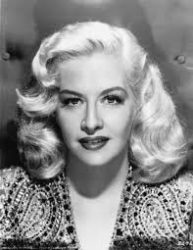 in 1972, actress/singer Marilyn Maxwell died after a heart attack at age 50.  She was a radio singer before signing a film contract with MGM, singing & being ogled on the Abbott & Costello radio show. She was most famous as the blonde bombshell (read "whistle bait") on Bob Hope's many USO tours around the world.
Also in 1972, the No. 1 Billboard Pop Hit was "A Horse with No Name" by America.
In 1974, newscaster Chet Huntley, a veteran of west coast radio before co-anchoring the nightly Huntley-Brinkley Report on NBC TV, died of lung cancer at age 62.  He had started his radio career at KIRO Seattle after graduating from the University of Washington in 1934.
In 1977, the final live T. Rex concert was held in Portsmouth, England.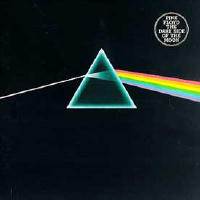 In 1980, after 303 weeks on Billboard's album chart, Pink Floyd's "Dark Side of the Moon" became the longest-charting rock album of all time. It would stay on the chart for eight-and-a-half more years, finally dropping off after 741 weeks.
In 1985, CBS-TV presented The Romance of Betty Boop. The special starred Desiree Goyette as the "Boop-Boop-Be-Doop" cartoon cutie from the Max Fleisher one-reel films in the 1930s. Only two other cartoon characters have surpassed Betty in animation fame. They are: Felix the Cat and (of course) Mickey Mouse.
In 1986, the owner of CJOR AM600 Vancouver, Jim Pattison was granted an FM license which signed on Canada Day as CJJR at 93.7 MHz.  They've played country music successfully ever since.
Also in 1986, Fallon Carrington and Jeff Colby were wed on the TV drama, The Colby's. The Colby's was an offshoot of Dynasty.
In 1987, viewers bid adieu to the CBS soap opera "Capitol," after a 5-year run.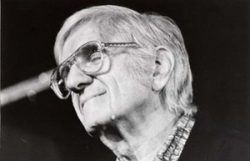 In 1988, Toronto-born Gil Evans, a composer, pianist and big band leader, died in Mexico at age 75. Evans was best known for his innovative arrangements with jazz trumpeter Miles Davis.
In 1989, Archie Bleyer, the founder of Cadence Records, died of the effects of Parkinson's Disease at age 79.  For 7 years beginning in 1946 Bleyer had been musical director for Arthur Godfrey and his many radio and TV programs.
Also in 1989, after 37 years with the show, Dick Clark announced his intention to discontinue hosting his creation, ABC-TV's highly influential "American Bandstand."
In 1990, singer Gloria Estefan suffered a broken vertebra when the Miami Sound Machine's bus was rammed from behind by a truck on an interstate highway in Pennsylvania. She underwent surgery and took months to recover.
Also on this date in 1990, seven people were slightly hurt when a Depeche Mode autograph session at a Los Angeles record store got out of hand.
Still on this date in 1990, a jury said Tom Scholz, leader of the group Boston, did not breach a contract with C-B-S Records when the group failed to deliver an album. The jury, ending a seven-year legal battle, also said C-B-S Records did not engage in a conspiracy against Scholz when it tried to stop other companies from signing him.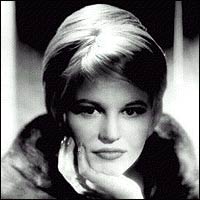 In 1991, although it was later reduced by 40 per cent, a Los Angeles jury awarded Peggy Lee more than 3.8-million dollars for her singing and songwriting in the classic animated film "Lady and the Tramp."  Disney had paid Ms. Lee only 35-hundred dollars for co-writing six songs and voicing four characters for the 1955 movie.
Also in 1991, Sony Corporation announced a long-term contract with Michael Jackson that the company said could be worth more than one-billion dollars. Jackson also got his own record label, Nation, under the deal.
Still on this date in 1991, the four-year-old son of rock guitarist Eric Clapton died after he fell out the window of a 53rd-floor apartment in New York. A housekeeper had left the window open.
In 1992, model Janice Pennington was awarded $1.3 million for a 1988 accident on the CBS set of "The Price is Right."  She had been knocked offstage by a camera, and rendered unconcious, during a taping.
In 1994, the Rankin Family from Cape Breton won all four categories in which they were nominated at the Juno Awards in Toronto. The five siblings won Junos for Entertainer of the Year, best country group, group of the year and best single — for "Fare Thee Well Love."
In 1995, fans lined up outside record stores in the Beatles' hometown of Liverpool, England to buy the first new single released by the Fab Four in almost 20 years. "Baby It's You" was taken from the "Beatles Live at the B-B-C" album.
In 1997, Edmonton public radio station CKUA ceased programming over a lack of funds.

A combined staff and listener revolt caused the Board of Directors to resign, and with some help from the Alberta government the station was back on the air on April 25.
In 1998, singer Tony Orlando was cleared by a jury in Springfield, Missouri of sexual harassment and discrimination charges levelled by two former backup singers.
In 2000, Madonna issued a statement to announce that she was three months pregnant with her second child. The father was U.K. film director Guy Ritchie, who was 10 years Madonna's junior.
Also in 2000, during a visit to TV's "Live With Regis and Kathie Lee," Lonestar drummer Keech Rainwater demonstrated some hidden talents when he did several impersonations, including Steve "Crocodile Hunter" Irwin, and Regis Philbin.
In 2002, Ladysmith BC's Pamela Anderson disclosed that she had hepatitis C, contracted through sharing a tattoo needle with her ex-husband, rock musician Tommy Lee. After extensive treatment at the UCLA Medical Centre, Pam's liver was declared completely trouble free in 2008.
This day in 2003 the controversial Iraq war began, and by way of protest Bruce Springsteen opened his Melbourne, Australia concert with a quiet, acoustic version of his hit "Born In The U.S.A.," and followed it with a cover performance of Edwin Starr's "War."
In 2004, Seattle's University of Washington presented the locally-raised Quincy Jones with an honorary Doctorate of Music.
In 2006, CKAY-FM Gibsons began testing on 91.7 MHz with 600 watts. The transmitter site was actually on Vancouver Island, on Mount Benson, West of Nanaimo. The call letters had been abandoned by CKAY-AM Duncan when it switched to FM in 2000.
In 2008, a wax figure of 15-year-old singer/songwriter/actress Miley Cyrus, the star of cable TV's "Hannah Montana," was unveiled at Madame Tussaud's in New York.
In 2009, Smokey Robinson and the Miracles were on hand to help unveil their new star on the Hollywood Walk of Fame.
Also in 2009, Mötley Crüe performed their new single "White Trash Circus" on ABC's Jimmy Kimmel Live!
In 2012, a press conference to announce a KISS/Motley Crue co-headlining tour of North America blasted R&B diva Rihanna. "We're sick and tired of girls getting up there with dancers and karaoke tapes in back of them," proclaimed Gene Simmons, implying that KISS and Crue deliver a real concert experience.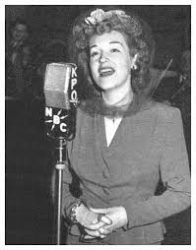 In 2013, opera singer Rise Stevens, who had a 23 year career with the Metropolitan Opera, and was a frequent guest on radio variety shows and early TV, died at age 99.
Also in 2013, "I still miss him," Yoko Ono tweeted on what would have been the 44th anniversary of her marriage to John Lennon (see 1969 above). The tweet included an image of the bloodied glasses Lennon was wearing when he was shot to death on 12/08/80.
In 2015, WABC-TV New York reporter/anchor Lisa Colagrossi died, a day after she ruptured a brain aneurysm while returning from an assignment in Queens. She was aged 49.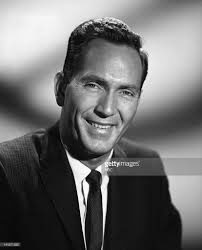 Also in 2015,  actor Gregory Walcott, who starred in the 1961-62 NBC series 87th Precinct, and stood out as seven different characters on seven episodes of Bonanza — just one of the dozens of TV Westerns in which he appeared (Bat Masterson, Maverick, Laramie, Cheyenne, etc.), died at age 87.
Again in 2015, Anthony Jude 'AJ' Pero, drummer for Twisted Sister and Adrenaline Mob, died of an apparent heart attack at age 55.
In 2017, journalist and TV personality Betty Kennedy, famed for her work on CBC's long-running current affairs quiz show Front Page Challenge (1962-95), died at age 91. Her "day job" from 1959 to 1986 was hosting a daily talk show on Toronto's CFRB AM 1010.
Today's Birthdays
Actor Hal Linden (Barney Miller, Jack's Place, Boys Are Back) is 91.
Canadian country singer/host Tommy Hunter (Country Hoedown, The Tommy Hunter Show) is 86.
Country singer Don Edwards is 84.
Singer Vito Picone (Elegants lead vocalist) is 81.
Country singer-guitarist Ranger Doug of Riders in the Sky is 76.
Actor Chip Zien (Now And Again, Love Sidney) is 75.
Actor John DeLancie (Star Trek:Next Generation) is 74.
Blues musician Marcia Ball is 73.
Drummer Carl Palmer (Asia; Emerson, Lake and Palmer) is 72.
Blues guitarist Jimmie Vaughan (Fabulous Thunderbirds) is 71.
Country guitarist Jimmy Seales of Shenandoah is 68.
Actress Vanessa Bell Calloway (The District, Boston Public, All My Children) is 65.
Actress Theresa Russell (Empire Falls, Glory Days, Blind Ambition) is 65.
Actress Amy Aquino (Bosch, ER, Picket Fences, Madman of the People) is 65.
Actress/voicist Holly Hunter (Saving Grace, Here Now, American Experience) is 64.
Drummer Slim Jim Phantom (Stray Cats) is 61.
Actor David Thewlis (Fargo) is 59.
Model/actress Kathy Ireland (Melrose Place, Bodyshaping) is 59.
Actor Leif Tilden (Dinosaurs) is 58.
Singer Tracy Chapman is 58.
Guitarist Adrian Oxaal of James is 57
Actress Jessica Lundy (The Inspectors, Hope & Gloria, Over My Dead Body, Party of Five) is 56.
Actor Bryan Genesse (Bold & the Beautiful, Cold Case, Street Justice) is 55.
Actor Marc Warren (Hustle, The Good Wife) is 55.
Actress Liza Snyder (Yes Dear, Jesse, Sirens) is 54.
Actor Edoardo Ballerini (Quarry, Boardwalk Empire, The Sopranos) is 52.
Actor Michael Rapaport (Atypical, Public Morals, The War at Home, Boston Public) is 52.
Actress/voicist Linda Larkin (Aladdin) is 52.
Actor Murray Bartlett (Guiding Light, Looking) is 51.
Actor Alexander Chaplin (Spin City) is 51.
Actor/voicist  Cedric Yarbrough (Carol's Second Act, Reno 9-1-1!, Speechless, The Boondocks) is 49.
Actress Paula Garcés (Warehouse 13, All My Children, The Shield) is 48.
Singer Chester Bennington of Linkin Park is 46.
Actor Michael Genadry (Ed) is 44.
Actress  Freema Agyeman (Law & Order: UK) is 43.
Actress Bianca Lawson (Witches of East End, Teen Wolf, Pretty Little Liars) is 43.
Comedian Mikey Day (Saturday Night Live, MAD, Kath & Kim) is 42.
Actor Nick Blood (Agents of S.H.I.E.L.D.) is 40.
Toronto-born actress Erica Luttrell (The Magic School Bus, Shining Time Station) is 40. 
Guitarist Nick Wheeler of All-American Rejects is 49.
Actor Michael Cassidy (People at Work, Men at Work, Privileged, The O.C.) is 39.
Actress Justine Ezarik (The High Fructose Adventures of Annoying Orange) is 38.
Actress/voicist Christy Carlson Romano (Kim Possible, Even Stevens) is 38.
Actress Natalie Gumede (Jekyll & Hyde, Coronation Street) is 38.
Actress Emma Fitzpatrick (Significant Mother) is 37.
Actor Dean Geyer (Glee, Terra Nova) is 36.
Actress Ruby Rose (Orange is the New Black) is 36.
Actress Barrett Doss (Station 19) is 33.
Calgary-born country singer Lindsay Ell is 33. 
Actor Sam Gittins (EastEnders) is 29.
Model Vita Sidorkina (The Victoria's Secret Fashion Show) is 28.
Actor RJ Cyler (I'm Dying Up Here) is 27.
Chart Toppers – March 20
1946
Oh, What It Seemed to Be – The Frankie Carle Orchestra (vocal: Marjorie Hughes)
Personality – Johnny Mercer
Day by Day – Frank Sinatra
Guitar Polka – Al Dexter
1955
The Ballad of Davy Crockett – Bill Hayes
Sincerely – McGuire Sisters
Darling Je Vous Aime Beaucoup – Nat 'King' Cole
In the Jailhouse Now – Webb Pierce
1964
I Want to Hold Your Hand – The Beatles
She Loves You – The Beatles
Please Please Me – The Beatles
Saginaw, Michigan – Lefty Frizzell
1973
Killing Me Softly with His Song – Roberta Flack
Love Train – O'Jays
Also Sprach Zarathustra (2001) – Deodato
Teddy Bear Song – Barbara Fairchild
1982
I Love Rock 'N Roll – Joan Jett & The Blackhearts
Open Arms – Journey
That Girl – Stevie Wonder
Mountain of Love – Charley Pride
1991
Someday – Mariah Carey
One More Try – Timmy -T-
Show Me the Way – Styx
I'd Love You All Over Again – Alan Jackson
2000
Bye Bye Bye – 'N Sync
Show Me the Meaning of Being Lonely – Backstreet Boys
Never Let You Go – Third Eye Blind
How Do You Like Me Now?! – Toby Keith
Today in Broadcast History compiled by Ron Robinson