ON THIS DAY in 1897
actor Conrad Nagel was born in Keokuk Iowa. A veteran of silent movies, his broadcasting credits include hosting both radio & early TV versions of The Silver Theatre, then on TV hosting Hollywood Preview & The Conrad Nagle Theatre.  As well he guest starred on dozens of TV dramas including Studio One, Kraft TV Theatre, The Defenders & Route 66.  He died Feb. 24 1970 at age 72.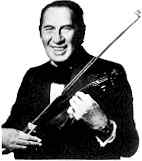 In 1906, comedian Henny Youngman was born Henry Youngman in London. Famous for the line "Take my wife … please." His big break came when he was booked on the popular Kate Smith radio show in 1937.  Had his own TV show (with boxer Rocky Graziano)The Henny & Rocky Show in 1955. His career was revived via repeated appearances on Rowan & Martin's Laugh-In in the 1960's. He made 12 guest appearances on The Ed Sullivan Show. He died of pneumonia Feb 24, 1998 at age 91.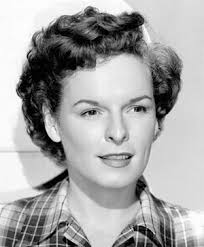 In 1916, actress Mercedes McCambridge was born in Joliet Ill.                                                               Orson Welles dubbed her "the greatest radio actress" after she had lead roles in many of his Mercury Theatre broadcasts in the 1930's while starring on Broadway.  She guested on numerous radio dramas (Lights Out, Inner Sanctum, Studio One, Bulldog Drummond, Ford Theatre, Gang Busters, Abie's Irish Rose, etc.) and had lead roles in both East and West Coast originations of I Love a Mystery. Later she had a healthy career in TV, and won a Best Supporting Actress Oscar for All the King's Men. She died March 2 2004, two weeks before her 88th birthday.
In 1920, actor Leo McKern was born in Australia.  After a career of 200 stage productions, and 70-odd appearances in movies & TV, he was best known for his portrayal of Horace Rumpole in the British (& PBS) TV series Rumpole of the Bailey. He died from complications of diabetes July 23, 2002 at age 82.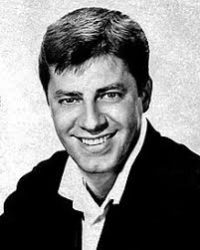 In 1926,comedian Jerry Lewis was born Joseph Levitch in Newark New Jersey. As well as comedian he was also a successful actor, singer, humanitarian, film director, film producer and screenwriter, known for his slapstick humor in film, stage, TV and radio. Lewis was one-half of the hit popular comedy duo Martin and Lewis with singer Dean Martin from 1946 to 1956. He hosted the live Labor Day weekend TV broadcast of The Jerry Lewis MDA Telethon for 44 years.  Lewis died of cardiovascular disease Aug. 20 2017 at age 91.
In 1927, radio/voice actor Dick Beals was born in Detroit.  His career began doing child voices on all three of WXYZ radio's juvenile action dramas The Lone Ranger, The Green Hornet and Challenge of the Yukon. He may be best remembered as the voice of Speedy Alka Seltzer in TV commercials.  Due to a glandular condition his voice never matured, and he went on to supply young voices on scores of Warner Bros. and Hanna-Barbera TV cartoon series.  A licensed pilot, in his later life he flew himself from his California home to faithfully attend Seattle OTR conventions.  He died May 29 2012 at age 85.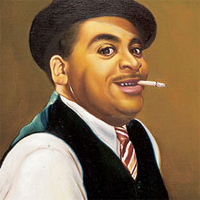 In 1942, Fats Waller recorded The Jitterbug Waltz in New York for Bluebird Records.
In 1945, the No. 1 Billboard Pop Hit was "Rum and Coca-Cola" by the Andrews Sisters.
In 1946, "Hey! Ba-Ba-Be-Bop" by Lionel Hampton & His Orchestra peaked at #1 for 16 weeks on the R&B Singles chart. The same day as "Oh! What it Seemed to Be" by Frankie Carle hit #1 for 11 weeks on Billboard's Pop Music chart.
Also in 1946, banjo player & old time country vocalist Grandpa Jones made his first appearance on the Grand Ole Opry.
In 1947, the Guy Lombardo Orchestra [Guy Lombardo and the Royal Canadians] had a Number One Billboard hit with its dance tune Managua, Nicaragua.  Merv Griffin also had a version with Freddy Martin's Orch on RCA Victor.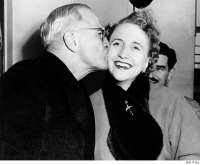 Also in 1947, the president's daughter Margaret Truman made her professional concert debut, singing with the Detroit Symphony Orchestra on an ABC radio broadcast that attracted an estimated 15 million listeners.
In 1950, Perry Como was joined in New York by the Fontane Sisters to record his next #1 single, "Hoop-Dee- Doo."
In 1951, in Nashville, Hank Williams and his Drifting Cowboys recorded four songs, "I Can't Help It (If I'm Still in Love With You)," Hey Good Lookin'," My Heart Would Know," and "Howlin' At The Moon," in just over three hours.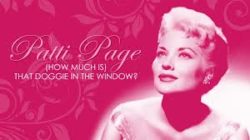 In 1953, the No. 1 Billboard Pop Hit was "The Doggie in the Window" by Patti Page.
In 1955, The Ballad of Davy Crockett, by Bill Hayes, reached the number one spot on the pop music charts and stayed for five weeks beginning this day. The smash hit song sold more than 7,000,000 records on more than 20 different labels. Everyone seemed to be singing the song that saluted the frontier hero who was "Born on a mountain top in Tennessee…" Coonskin caps were seen everywhere as the Crockett craze spread like a frontier fire.
Also in 1955, Roy Hamilton released "Unchained Melody" on the Epic label, one of four versions of the song to reach Billboard's Top 40 that year. Hamilton's peaked at #6 on the pop charts but hit #1 on the R&B listings.
In 1957, the 9th Emmy Awards gave top honors to the Phil Silvers Show, Robert Young(Father Knows Best} & Loretta Young (The Loretta Young Show.)
In 1958, Pat Boone recorded his next Top 5 hit single, the ballad "Sugar Moon."
In 1962, Bobby Vinton recorded "Roses Are Red (My Love)," the song that kick-started his solo career on Epic Records. He'd been signed as a bandleader, but after two failed albums they were ready to drop him.  Vinton found "Roses" in a reject pile, and turned it into a bonafide hit that stayed #1 for four weeks.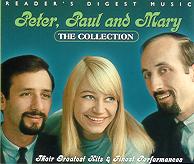 In 1963, Peter, Paul and Mary released their first Top 5 hit single, Puff The Magic Dragon. Through the years, controversy has surrounded the song. It was banned by several radio stations whose management figured that the song was about the illicit joys of smoking marijuana. The group denied this startling assumption. "It's about a magic dragon named Puff," they said. So there. The trio recorded a dozen hits that charted between 1962 and 1969.
In 1964, Capitol released The Beatles' "Can't Buy Me Love," the McCartney song recorded in Paris for which they had an amazing 2,100,000 advance orders in the US alone.
Also in 1964, former deejay Alan Freed was charged with tax evasion, a result of the investigation of "payola" that ended Freed's radio career.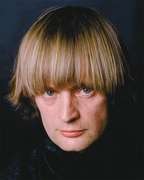 In 1966, the star of TV's  "Man From Uncle" David McCallum received a huge welcome in London.   The role as superspy Ilya Kuryakin had made him a '60s sex symbol, famed for his blonde mane, black turtlenecks, and brooding presence.
In 1967, Frankie Laine released his next Easy Listening Top 5 hit single, "I'll Take Care of Your Cares," b/w "Making Memories."
In 1968, the posthumously released Otis Redding single 'Sittin' On The Dock Of The Bay', started a five week run at No.1 on the Billboard chart. Otis had been killed in a plane crash on 10th December 1967, three days after recording the song.
In 1969, the eclectic talent lineup on CBS-TV's Ed Sullivan Show included singers Janis Joplin and Ed Ames, plus musicians Chet Atkins, Floyd Cramer and Boots Randolph. Scoey Mitchell supplied the comedy.
In 1970, Motown singer Tammi Terrell, famous for her duets with Marvin Gaye (Ain't No Mountain High Enough, Ain't Nothin' Like the Real Thing, You're All I Need), succumbed to a malignant brain tumor at age 23.
Also in 1970, country music star Ray Price recorded his biggest crossover pop hit, the ballad "For the Good Times." It would become the Academy of Country Music's Song of the Year.
In 1971, Simon & Garfunkel's "Bridge Over Troubled Water" LP and single won six Grammys including Record, Song and Album of the Year. Aretha Franklin won the Best Female R&B Performance Grammy for "Don't Play That Song." B.B. King won the Best Male R&B Vocal Performance Grammy for "The Thrill Is Gone." It was the first year the Grammys were televised live.
In 1972, John Lennon and Yoko Ono were served with deportation papers by US immigration.
In 1974, the new Opryland auditorium in Nashville was dedicated, with President Richard Nixon in attendance.  It was the new home of the Grand Ole Opry.
Also in 1974, Barbra Streisand started a two-week run at No.1 on the Billboard album chart with 'The Way We Were', the singer's second No.1 album.
In 1975, bluesman Aaron "T-Bone" Walker, the first blues musician known to use an amplified guitar, and the childhood hero of Jimi Hendrix, died of pneumonia at age 64.
In 1979, Twisted Sister became the first band to sell out New York City's Palladium without ever releasing a record. The band did not sign a record deal until 3 years later.
Also in 1979, Paul McCartney's concert film "Wings Over the World" had its first TV airimg in prime time on CBS.
In 1980, the first closed captioned television series were broadcast in the US. The shows were The ABC Sunday Night Movie, The Wonderful World of Disney (NBC) and Masterpiece Theatre (PBS).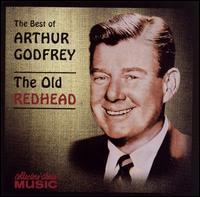 In 1983, a radio giant & TV host Arthur Godfrey died of emphysema at age 79. At the peak of his popularity Godfrey was heard for 3 hours daily on CBS radio, 90 minutes of which was simulcast on TV.   He also had two popular prime time TV  shows running simultaneously, and co-hosted CBS-TV's Candid Camera for a year.
In 1989, US cable channel MTV launched a contest to give away Jon Bon Jovi's childhood home.
In 1991, in the early morning hours seven members of Reba McEntire's band and her road manager were killed when their small plane crashed into Otay Mountain near the California border with Mexico. Reba herself had decided to spend the night resting in San Diego.
In 1992, during a Metallica gig at Orlando Arena, fans dangled an usher by his ankles from the balcony as trouble broke out at the concert. The band was charged $38,000 for repairs and cleaning after the audience trashed the building.
In 1996, singer Joseph Lee Pope, a member of the Atlanta-based R & B singing group "The Tams" since 1960, died at age 62.
In 1999, at a ceremony in New York, Diamond Awards were presented for three albums that each sold more than 10 million copies.   They went to to Metallica for their self-titled CD, to The Eagles for "Their Greatest Hits 1971-75," and to AC/DC for "Back in Black."
In 2005, Billy Joel checked into a rehabilitation centre for alcohol abuse. A statement from the 55-year-old singer's spokesperson put his latest problems down to "a recent bout of severe gastrointestinal distress."
Also in 2005, actor Robert Blake, star of TV's Baretta, was acquitted of murdering his wife, Bonny Lee Bakley. He was later found liable in a civil trial and was ordered to pay her children $30 million.
In 2006, Michael Jackson paid hundreds of thousands of dollars to employees at his Neverland Ranch in California, then shut down the ranch. He paid them back wages to avoid a lawsuit threatened by California officials.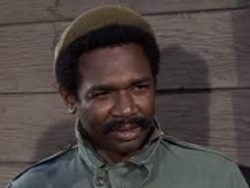 In 2008, actor/director Ivan Dixon died of liver failure at age 76.  He is best remembered for his role as Kinch in the 1960's prison camp TV sitcom "Hogan's Heroes."
In 2010, songs recorded by the Rolling Stones were featured on FOX-TV's American Idol. "Under My Thumb," "Gimme Shelter," "Honky Tonk Woman" and even "Paint It Black" were among those getting a workout.
In 2012, Bell Canada announced the purchase of Astral Media Inc. at a price of $3.38 billion, giving the communications giant another 84 radio stations, and 35 cable TV channels. The deal is still making its way through the CRTC's approval process.
Also in 2012, after five months of expensive but low-rated shows on Oprah Winfrey's OWN network, "The Rosie Show," with host Rosie O'Donnell was cancelled.
In 2013, UK actor Frank Thornton, known by millions as Captain Peacock in the BBC comedy 'Are You Being Served?,' died in his sleep at age 92. He also played Truly in 'Last of the Summer Wine' and co-starred in comedies such as 'Hancock's Half Hour' and 'The Goodies.'
Also in 2013, r & b vocalist Bobby Smith, lead singer with the Motown group 'The Spinners,' died from complications of influenza and pneumonia at age 76.
In 2014, Mitch Leigh, a composer of advertising jingles who wrote the memorable score to one of the longest-running Broadway shows, "Man of La Mancha," died of complications from a stroke at age 86.  He is best remembered as the writer of the much performed "Impossible Dream."  Early on he composed the commercial jingle: "Nobody Doesn't Like Sara Lee," as well as the Benson and Hedges theme "The Dis-Advantages Of You", which hit the Top 40 charts.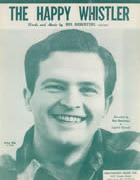 In 2015, songwriter Don Robertson, whose dozens of hits include such country, pop and R&B standards as "The Happy Whistler,""I Really Don't Want to Know," "I Don't Hurt Anymore," and "Please Help Me I'm Falling" — and whose tunes were recorded by everyone from Elvis Presley to Bing Crosby — died at age 92.
Also in 2015, UK bassist Andy Fraser, a founding member of the UK band Free when he was just 15, who co-wrote their 1970 hit All Right Now, died in California after a battle with both cancer and Aids, aged 62.
In 2016, Frank Sinatra Jr., son of the late legendary singer, and a vocalist & bandleader in his own right, suffered a fatal heart attack while on tour in Daytona Beach, Florida. He was 72.
Also in 2016, Lee Andrews, the lead singer in the doo-wop group Lee Andrews & the Hearts and father of the Roots' drummer Questlove, died at age 79.
In 2017, blues harmonica virtuoso James Cotton, dubbed 'Mr. Superharp', who played with Muddy Waters, Howlin' Wolf, B.B. King, Gregg Allman, Santana and Grateful Dead, among many others, died of pneumonia at age 81.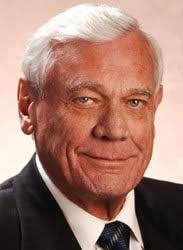 In 2018, veteran CKWX/CKNW open line host Barrie Clark died after a brief battle with cancer at age 86. His career began in 1949 as a teenager at CKOV in his hometown of Kelowna BC, where 59 years later he retired as a veteran member of city council.  In Greater Vancouver he worked at most of the radio stations (CJOR, CKLG, CKWX, CKNW) and two TV outlets (CHAN, CBUT.) He was elected MLA for North Vancouver in 1966 and '69, and later served as BC's first Rentalsman (1972-76.)
In 2019, film and TV screenwriter & sci-fi program executive Larry DiTillio succumbed to Parkinson's at age 71. He is remembered as executive story editor of the 1990's syndicated series Babylon 5, and the main writer of Beast Wars in the Transformers universe. 
Today's Birthdays
Singer Betty Johnson (Jack Paar Tonight Show) is 93.
Game show host Chuck Woolery (Love Connection, Dating Game, Greed) is 81.
Singer-songwriter Jerry Jeff Walker is 80.
Country singer Robin Williams is 74.
Actor Erik Estrada (Eli Stone, CHIPS, Sealab 2021) is 73.
London Ont.-born actor Victor Garber (Power, DC's Legends of Tomorrow, Web Therapy, Deception, Charlie's Angels 2011, Eli Stone, Alias) is 72.
London Ont-born actress Kate Nelligan (Human Cargo, Love & Hate: Colin Thatcher Story) is 72.
Country singer Ray Benson of Asleep at the Wheel is 71.
Guitarist-singer Nancy Wilson of Heart is 68.
Bluegrass musician Tim O'Brien (Hot Rize, Earls of Leicester) is 68.
Actor Clifton Powell (Army Wives, Roc) is 66.
Edmonton-born actor Gary Basaraba (Mixed Blessings, Boomtown, Brooklyn South) is 63. 
Rapper Flavor Flav of Public Enemy is 63.
Actor Jerome Flynn (Game of Thrones, Ripper Street) is 59.
Rock musician Jimmy DeGrasso is 59.
Folk singer Patty Griffin is 58.
Actress/voicist Lauren Graham (Zoey's Extraordinary Playlist, Vampirina, Parenthood, Gilmore Girls) is 55.
Singer Tracy Bonham is 55.
Actor Judah Friedlander (30 Rock) is 53.
Actor Alan Tudyk (Suburgatory, Firefly) is 51.
Actor Tim Kang (The Mentalist) is 49.
Actress Sienna Guillory (Luther, The Virgin Queen) is 47.
Actress Tara Buck (True Blood) is 47.
Actor Paul Schneider (Parks & Recreation, The Divide) is 46.
Actor Joe Egender (Texas Rising, Alcatraz) is 46.
Singer Blu Cantrell is 46.
Actress Brooke Burns (Melrose Place, North Shore, Baywatch, Dog Eat Dog) is 44.
Actress Felisha Terrell (Teen Wolf, Days of Our Lives) is 43.
Actress Lindsay Pulsipher (Justified, True Blood, Hatfields & McCoys, The Beast) is 41.
Actress Kimrie Lewis (Single Parents, Scandal) is 40.
Edmunds-Wash.-born actor Brett Davern (Awkward) is 39.
Actress Alexandra Daddario (True Detective, White Collar) is 36.
Actor Benjamin O'Mahony (Ripper Street) is 35.
Singer Jhene Aiko is 34.
Actress Madison Riley (Watching the Wilsons, Hatching Pete) is 32.
Rock musician Wolfgang Van Halen is 31.
Edmunds WA-born actor Brett Davern (Awkward) is 30.
R&B singer/actress Sierra Aylina McClain (Empire) is 28.
Actress Ajiona Alexus (13 Reasons Why, Empire, The Rickey Smiley Show) is 26.
Actor Tyrel Jackson Williams (Lab Rats, The Backyardigans, Brockmire) is 25.
Chart Toppers – March 16
1951
If – Perry Como
Be My Love – Mario Lanza
My Heart Cries for You – Guy Mitchell
The Rhumba Boogie – Hank Snow
1960
The Theme from "A Summer Place" – Percy Faith
Wild One – Bobby Rydell
Puppy Love – Paul Anka
He'll Have to Go – Jim Reeves
1969
Dizzy – Tommy Roe
Proud Mary – Creedence Clearwater Revival
Traces – Classics IV featuring Dennis Yost
Only the Lonely – Sonny James
1978
(Love Is) Thicker Than Water – Andy Gibb
Night Fever – Bee Gees
Lay Down Sally – Eric Clapton
Mamas Don't Let Your Babies Grow Up to Be Cowboys – Waylon & Willie
1987
Jacob's Ladder – Huey Lewis & The News
Somewhere Out There – Linda Ronstadt & James Ingram
Let's Wait Awhile – Janet Jackson
Baby's Got a New Baby – S-K-O
1996
One Sweet Day – Mariah Carey & Boyz II Men
Nobody Knows – The Tony Rich Project
Because You Loved Me – Celine Dion
The Beaches of Cheyenne – Garth Brooks
2005
Boulevard of Broken Dreams – Green Day
Since U Been Gone – Kelly Clarkson
Rich Girl  – Gwen Stefani featuring Eve
Bless the Broken Road – Rascal Flatts
Today in Broadcast History compiled by Ron Robinson